The Valencia Half-Marathon runs out of its 22,000 race bibs and opens a waiting list
4 April, 2023
The Valencia Trinidad Alfonso Zurich Half-Marathon, held by SD Correcaminos ['Road-Runner'] club has run out of its 22,000 race bibs six months before the big day on the 22nd of October 2023. Spain's best 21km race and the world's fastest circuit has sold out for the fifth year in a row. The number of runners has grown yet again, with 2,000 more race bibs than in 2022.
Today, there are 22,000 runners for this 32nd edition of the race, of whom 56% hail from the Valencian Community, 21% from the rest of Spain, and 23% from abroad. The share of women runners has also risen from 26% to 27%, reflecting a long-term trend. The number of entrants running the distance for the first time has swollen to almost 4,000.
Paco Borao, SD Correcaminos' President said, "It is great news that all the race bibs have sold out again this year". He stressed that "the whole team has been working hard to enhance the trial and to make sure that all the runners thoroughly enjoy it".
Waiting list open
Those runners who have been left without a race bib but still want to take part in the next edition of the race on the 22nd of October 2023 can put their names down on the waiting list that has now been opened. Those on the list get a chance of a race bib as some runners cancel their entries because of injury, whether or not they took out cancellation insurance when they made their entries.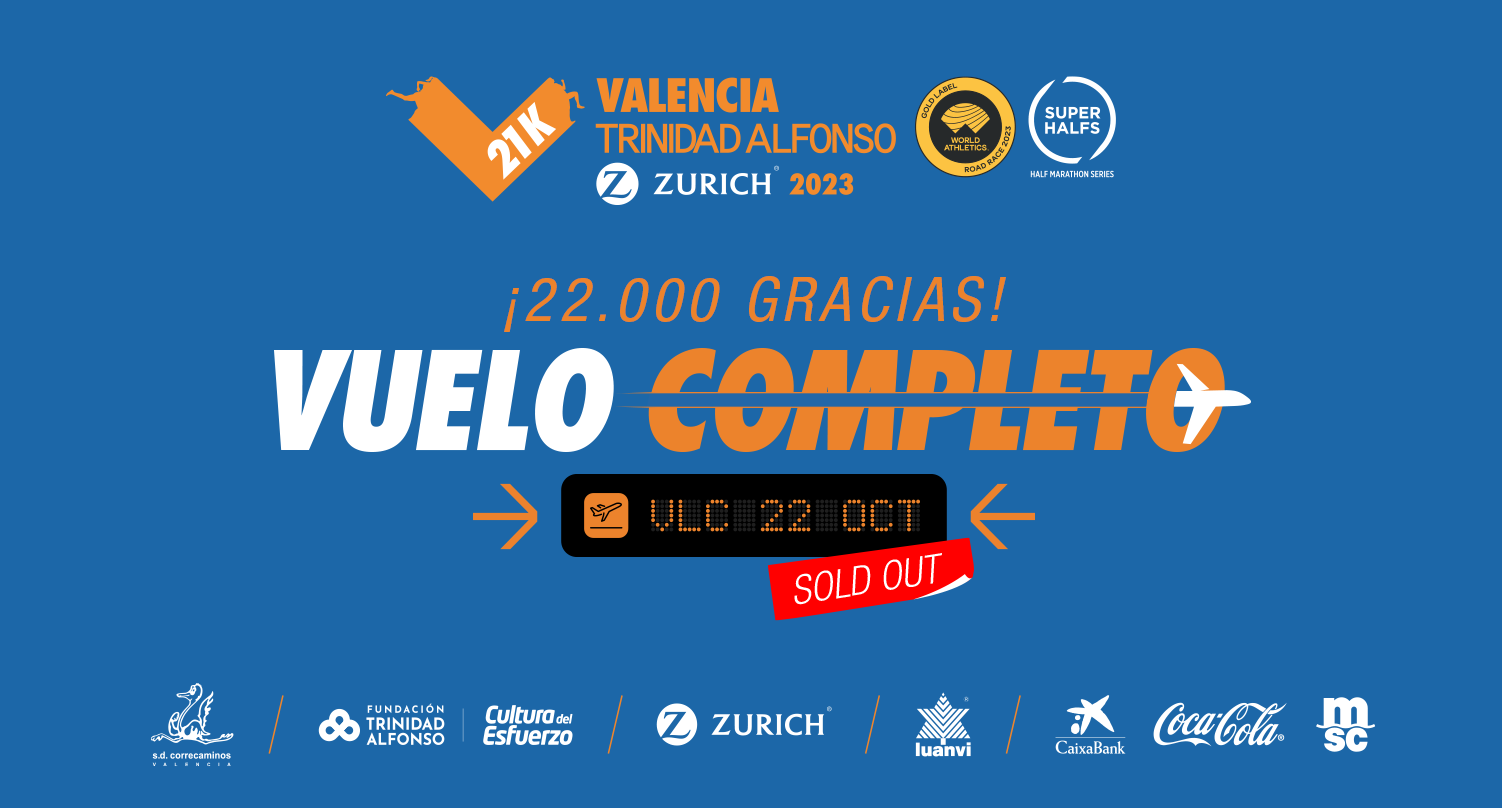 Race bibs available through the 'Premium Experience'
Another option for those who still wish to enter for the 21 K Valencia race is to buy one of the 100 Premium entries, which turns the trial into a VIP experience. In addition to the race bib, this option includes additional services — some of them exclusive ones such as access by both the runner and his/her companion to the VIP area, the official photo at the Finish, and use of a changing room after the race, among other extras.
Related news