COROS, the new official watch of the Valencia Half Marathon and Marathon
30 May, 2023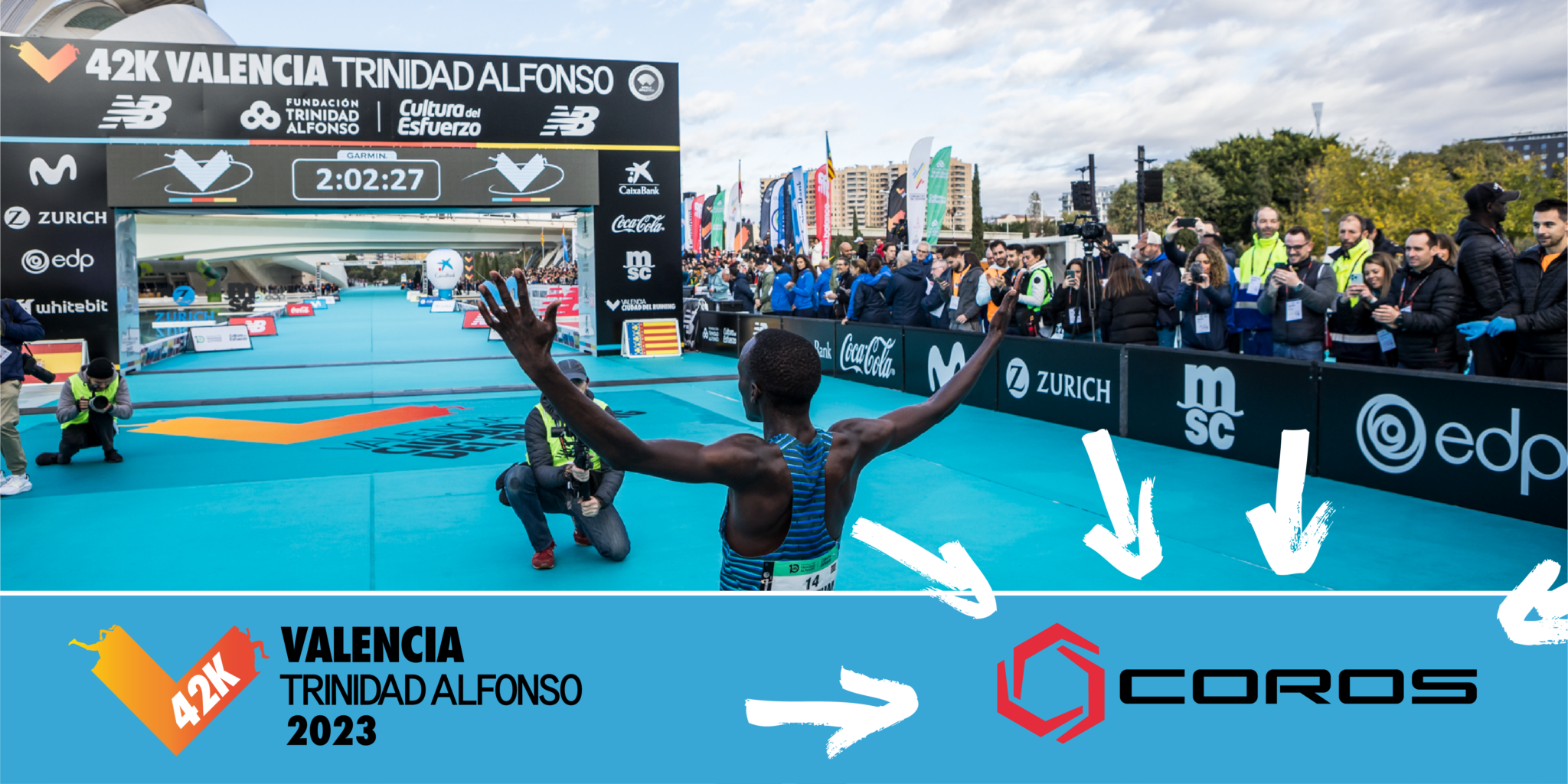 COROS, the GPS watches and wearable technology brand, will be the new official watch of the Valencia Half Marathon Trinidad Alfonso Zurich and Valencia Marathon Trinidad Alfonso. As of today, the American company is in charge of setting the pace for the 22,000 runners in the 21K and the 33,000 runners in the 42K that will take to the streets of Valencia Ciudad del Running on 22 October and 3 December, respectively.
The COROS family includes great athletes such as marathon world record holder Eliud Kipchoge and Kilian Jornet, four-time champion of the Ultra Trail du Mont Blanc, but this is the first time it has sponsored road races outside the United States. "For us it is great news that a company like COROS has choosen Valencia to make the big leap to road races outside its 'home' and another sign that both our marathon and our half marathon are among the greatest in the world", said Paco Borao, president of race organiser SD Correcaminos, adding that "this partnership helps both of us to take a step forward".
For their part, Lewis Wu, CEO of COROS said "we are excited about this partnership with Valencia Half and Marathon as it will bring COROS training solutions to participants and spectators to help them train and achieve their athletic goals more efficiently".
COROS will not only be in charge of the chronos placed on the cars that mark the route for the athletes as well as those at the finish line of both races, but it will also carry out different activities in the run up to the Valencia Half Marathon and Marathon.
About COROS
COROS is a performance sports technology company that helps athletes train and give their best. It combines high quality hardware with innovative technology to provide athletes with the equipment they rely on to achieve their goals. COROS users have set world records and been to the highest point on earth, taking their products to the extreme.
Related news