Presentation 42k
In the Valencia Marathon Trinidad Alfonso, the fourth fastest in the world (2:01:53), you will find the ideal circuit for achieving your personal best time. The time of year, ideal for long distance races, the perfect temperature (between 12 degrees and 17 degrees) together with the incomparable backdrop to the race, the City of Arts and Sciences, make this marathon one of the most outstanding events on the national and international scene.
Key points
Date:
3 December 2023 (08:15 am)
Organisers:
SD Correcaminos
València City Council
Accolades:
World Athletics Platinum Label
Best Marathon in Spain, voted by the Royal Spanish Athletics Federation (RFEA)
Records:
Kelvin Kiptum – 2:01:53 – 2022 – Sixth fastest time ever
Amane Beriso – 2:14:58 – 2022 – Fifth fastest time ever

Course:
The Valencia Marathon course, starting in the Plaça de la Marató and ending along a walkway over water in the City of Arts and Sciences, is the ideal circuit for achieving a personal best. It is completely flat and at sea level. It runs along large avenues and through the historic centre of the city, where the main tourist attractions are located. In addition, it has numerous cheering stations along the route to help you keep up your pace.
Runner's Expo:
ExpoDeporte Valencia is the place where runners can pick up their bib and runner's bag and is held on the Friday and Saturday before the race.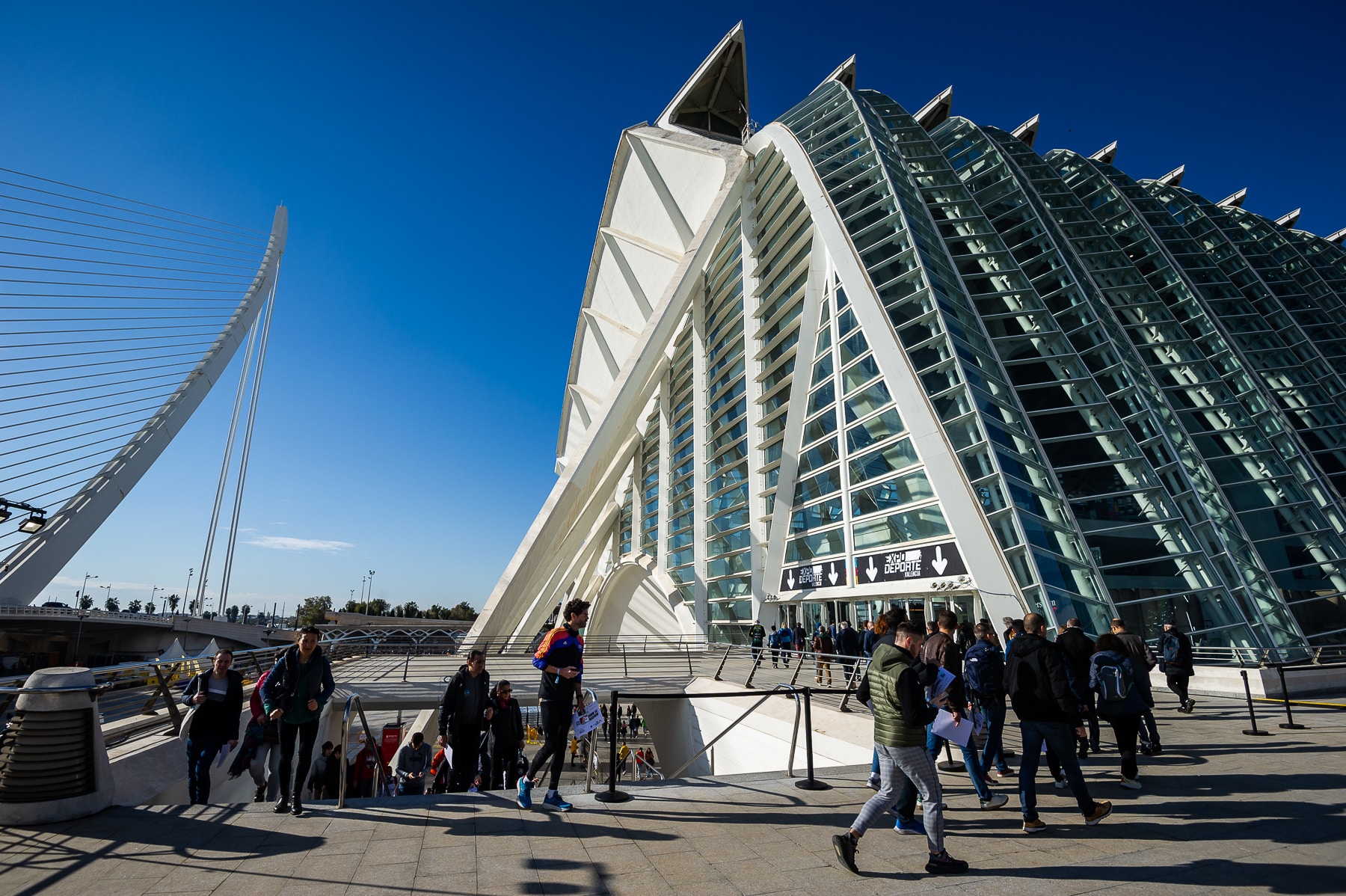 International runners:
If you are coming from abroad to run in Valencia, we recommend that you arrange your trip through Welcome to Valencia, the race's official travel agency that offers a top-class service and the best prices for runners (late checkout, welcome gift, etc.)
Charity:
Each year the Valencia Marathon chooses a charity to receive the voluntary donation given by the runners during the registration process, as well as the cheque the Z Zurich Foundation.
Find all the details here about the charity chosen by the Valencia Marathon.
Official app:
On the official race app, you will find all the latest news on the Valencia Marathon, as well as live runner tracking and many other features. You can download it for free on both iOS and Android.
Social networks:
Our social networks are an essential way to find out all the latest news on the races: