Premium registration
Running the Valencia Half Marathon is much more than just running 21,097 kilometres, and now with our new premium registration it can become the ultimate VIP experience.
This premium registration includes the race bib and a series of exclusive extra services, such as access to the VIP area for the runner and their companion, an official photo at the finish line and a changing room after the race.
The Premium Experience is an extra that can be purchased in addition to the race registration fee at the time of registration or added after.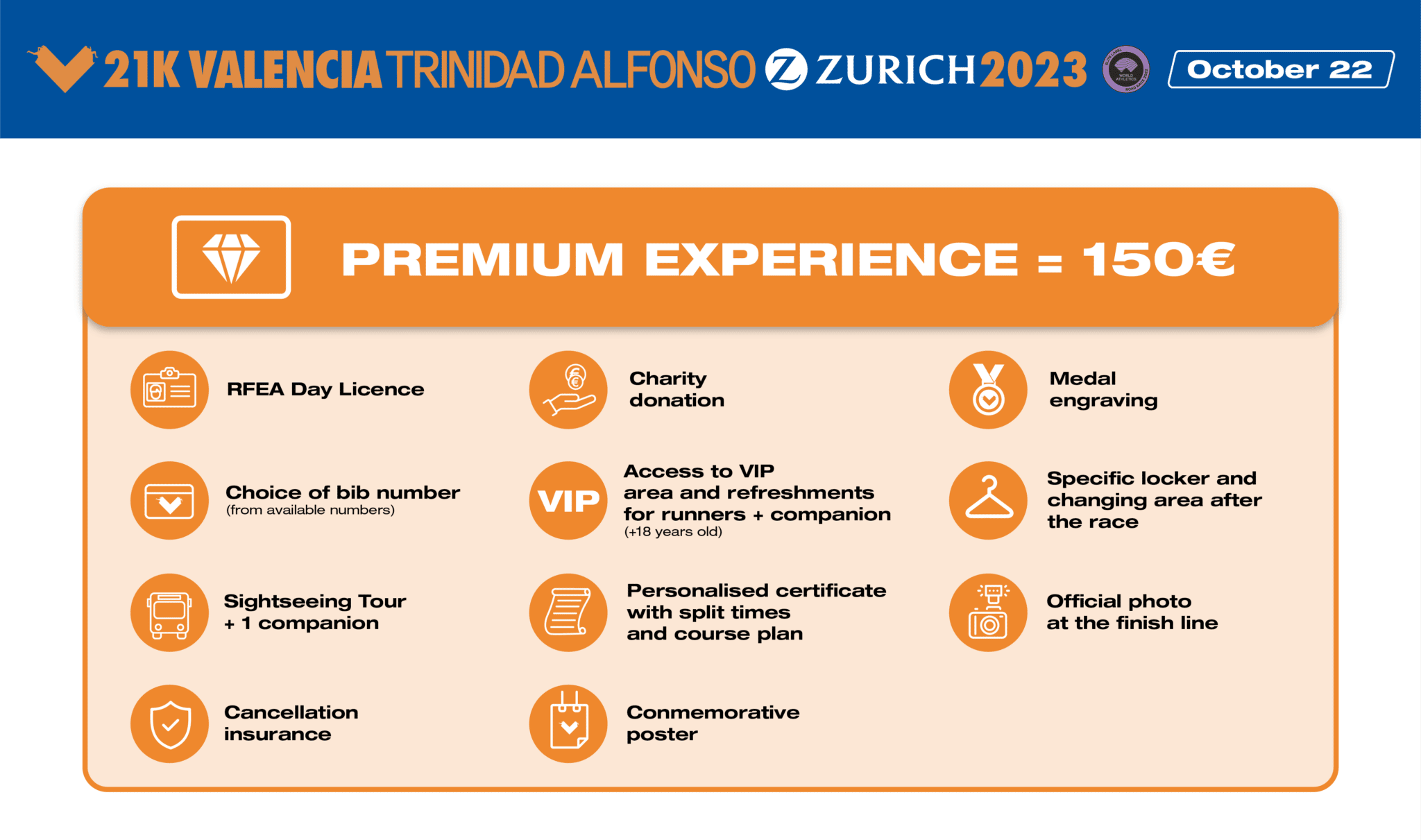 Do you have more questions about the premium bib?