Valencia Marathon and Serrano activate the plans to prepare for the challenge and virtual race 4.0
22 September, 2020

The Trinidad Alfonso EDP Valencia Marathon is launching, together with event sponsor Cárnicas Serrano, the official 11-week training plans to prepare for the newly announced virtual version of the race to be held from 3 and 6 December. All the runners who were registered for the 2020 race will be able to choose, free of charge, from the options the organisation is offering after the cancellation of the amateur race.
In a year in which sporting competitions have been affected by the global Covid-19 pandemic, the 4.0 Trinidad Alfonso EDP Valencia Marathon Virtual Edition allows runners from all over the world to join in the celebration of the race's 40th anniversary, which is organised by SD Correcaminos and Valencia City Council, from any corner of the planet, without the need to travel.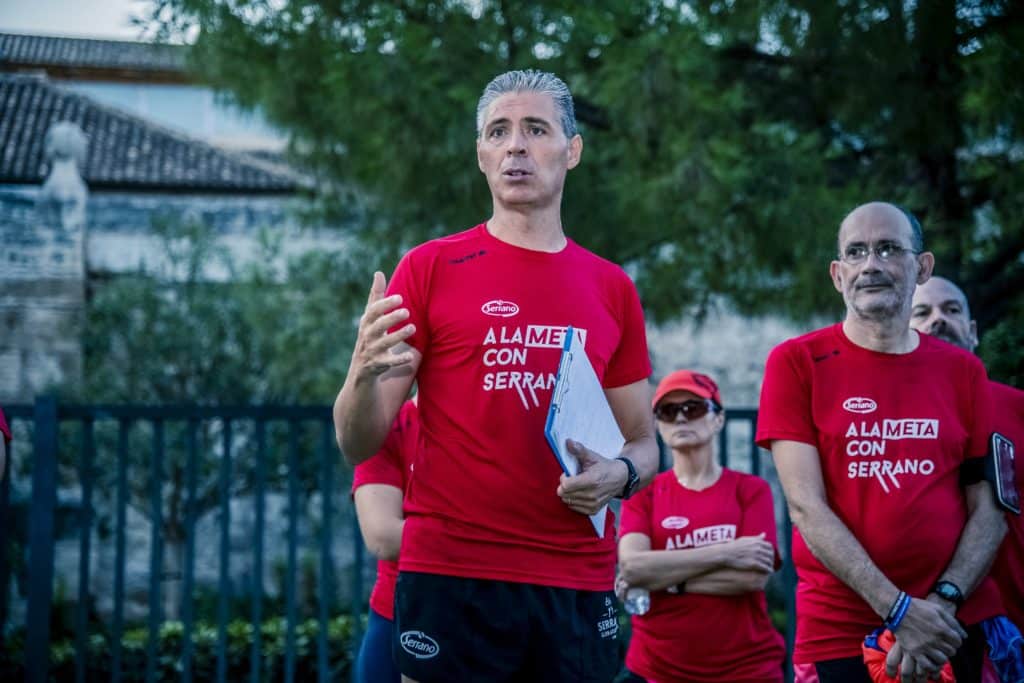 Thus, both experienced and novice runners can opt for a training plan from the 'Serrano 21×2 Challenge', which will allow them to complete the 42,195 metres in two sessions over two consecutive days with a more demanding target time, or they can choose the 'We Will Keep Running Plan', which will allow them to maintain their physical tone throughout the coming weeks. "We want the runners to go outside their comfort zone, for this to be a challenging but a manageable challenge", explains José Garay, CA Serrano coach and head of training plans.
Serrano 21×2 Challenge
This plan has three levels of difficulty, depending on the personal best time and fitness level of each runner. Everyone will be able to choose the level they want and receive a plan each week, accompanied by other useful content that will help them in their training process.
Level 1: (2h + 2h) – Competition pace 5'40″/km
Level 2: (1h45 + 1h45) – Competition pace 5'/km
Level 3: (1h30 + 1h30) – Competition pace 4'15″/km
Each level will have different associated training intensities for each runner to adjust to their abilities. That is, those who choose Level 1, will be able to prepare for a time of between 1h55 and 2h05, approximately.
The training consists of four phases. Within the 11 weeks there will be an aerobic run to readjust intensities and two performance runs over 15 and 20 kilometres. The Serrano challenge will be held on 5 and 6 December, the last week of training, to coincide with the Trinidad Alfonso EDP Valencia Marathon Elite Edition.
We Will Keep Running Plan
This plan is designed and prepared for runners who want less demanding training and whose goal is to finish the marathon in stages over the days from 3 to 6 December.
The plan guarantees to improve physical capabilities, continuity in the sessions and the ability to run the 42 kilometres in stages. It will be undertaken over 11 weeks spread over 4 periods. It will include an aerobic run to adjust intensities and two performance runs, one 10K and one 15K.
The planning includes a table of intensities for each runner to adjust to their current performance and fitness. They will receive it weekly every Sunday and it will be accompanied by content useful for monitoring their performance.
Phases of the two plans
1.0 Build up
2.0 Build up and development
3.0 Competitive development
4.0 Tapering and competition
Structure of the training week
Monday: Break
Tuesday: Strength and fitness training.
Wednesday: Training series
Thursday: Extensive aerobic semi-long run
Friday: Break
Saturday: Controlled pace and competition pace training
Sunday: Extensive aerobic long run
In addition, all those runners who are already registered and who choose to participate in this 4.0 Valencia Marathon, or those new runners who choose to enroll, will also enjoy a full runner's bag that will include a Luanvi technical running t-shirt, personalised bib, 40 anniversary limited edition medal, special magazine, Valencia Marathon bracelet, EDP gymsack, four Enervit gels and preferential enrollment in 2021 (while bibs are available) so we will be able to run together again next year.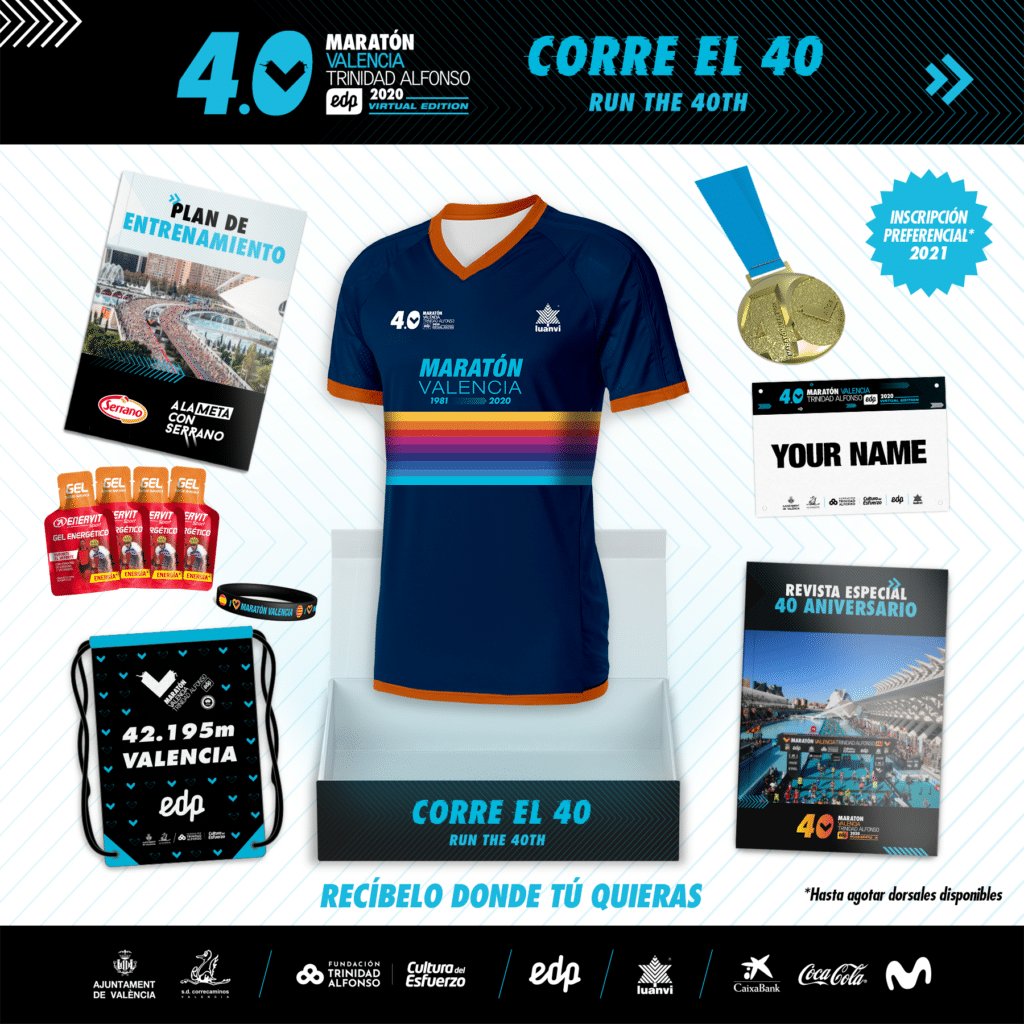 Related news