Valencia — ´The Running City´ — changes colour to mark World Cancer Day
4 February, 2018
The 4th of February 2000 marked the launch of World Cancer Day, whose purpose was to raise public awareness and mobilise society to take steps to prevent and control this disease.
To mark this year's World Cancer Day, Valencia — 'The Running City' — changed its web livery to lavender blue to boost awareness among all runners and race spectators in the three major trials (The Marathon, Half-Marathon, and 10-kilometre race) of the need to follow healthy habits and thus support this worthy cause. In addition, the event organisers and sponsors linked their logos to show their support through their media channels.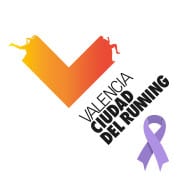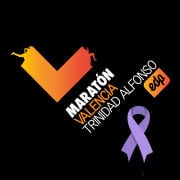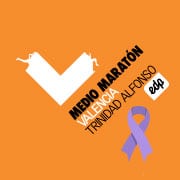 Valencia — 'The Running City' — invites all citizens to follow healthy habits by: doing sport; cutting down (or cutting out) smoking; avoiding becoming overweight or obese; abstaining from unhealthy diets, drinking too much alcohol; spurning a sedentary lifestyle. It is vital to take the first step to help prevent and fight this disease. We have made these recommendations for some time now in the web section Train for Health.
Furthermore, the runners, organisers and The Trinidad Alfonso Foundation, the main collaborator in the Valencia Marathon and Half-Marathon, have helped various cancer charities to battle the disease. The charities in past Valencia Half-Marathons were The Spanish Cancer Association (AECC) and Asociación Esperanza y Sonrisa [child cancer charity], which share a common foe.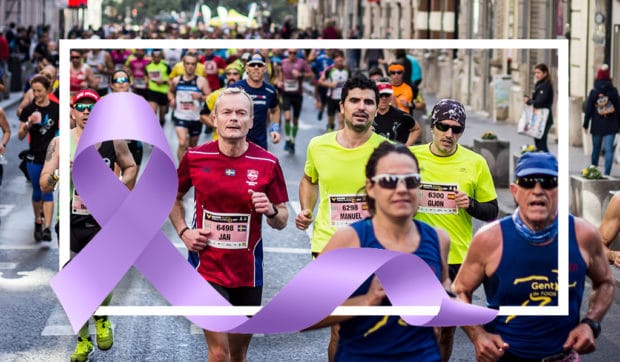 The AECC earmarked the €13,230 donated to the fight against cancer, while Asociación Esperanza y Sonrisa [child cáncer charity], which received €17,702, earmarked the whole amount to research on cancer in unweaned babies. This was possible thanks to the voluntary donations made by runners and the Trinidad Alonso Foundation.
The charity chosen by the 2018 Valencia Marathon is Fundación Pequeño Deseo, whose mission is to make dreams come true for children with chronic or incurable diseases. In doing so, it does a great deal to keep the children in good cheer and thus make their illnesses more bearable.
This year, Valencia — 'The Running City' — is again holding various trials to support the fight against cancer through sport in general and running in particular. These trials include 'Valencia Against Cancer', on the Run Cancer – AECC Valencia circuit, and the new edition of the Women's Race.
Related news