Valencia Marathon: second fastest men's and women's race in the world
9 December, 2022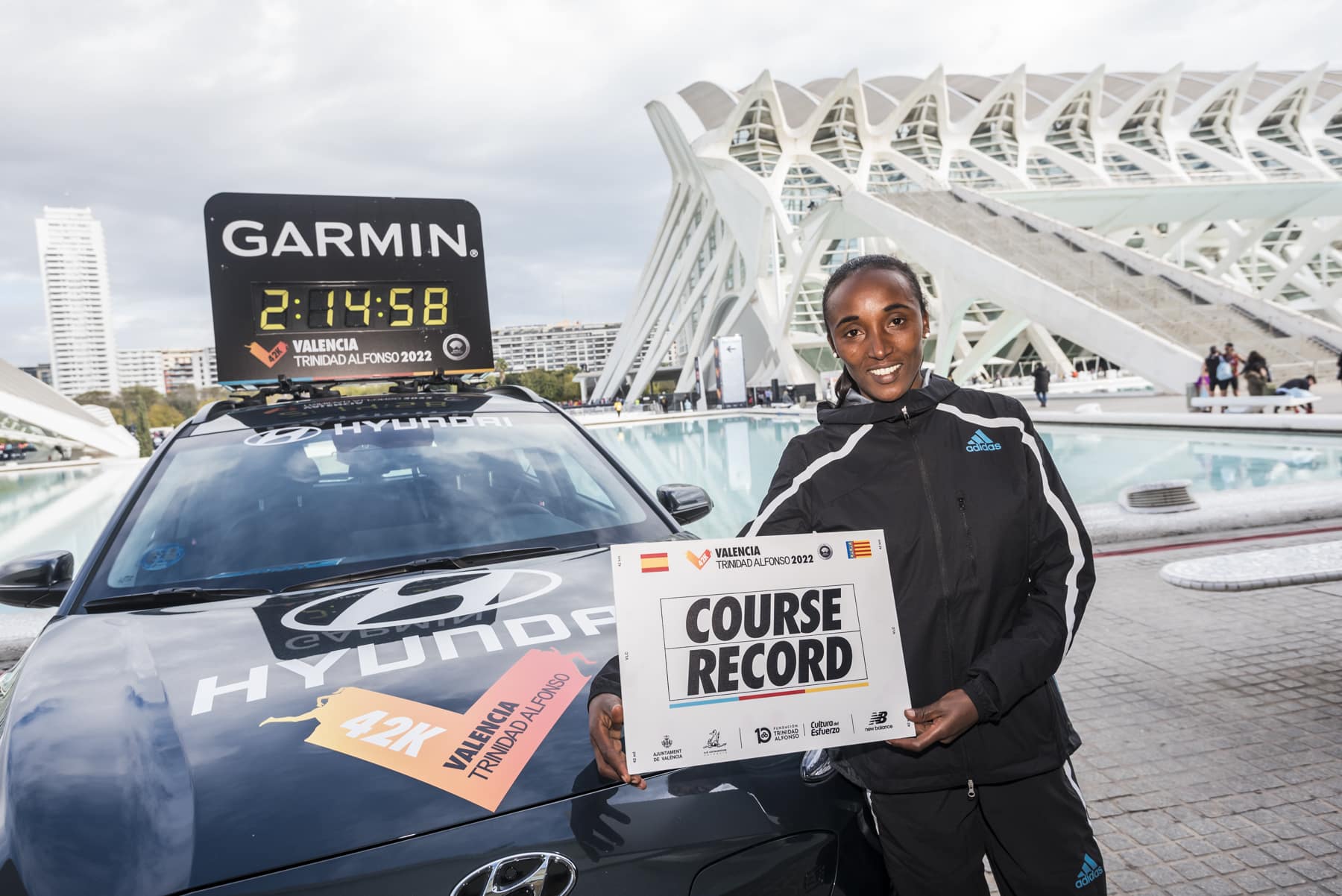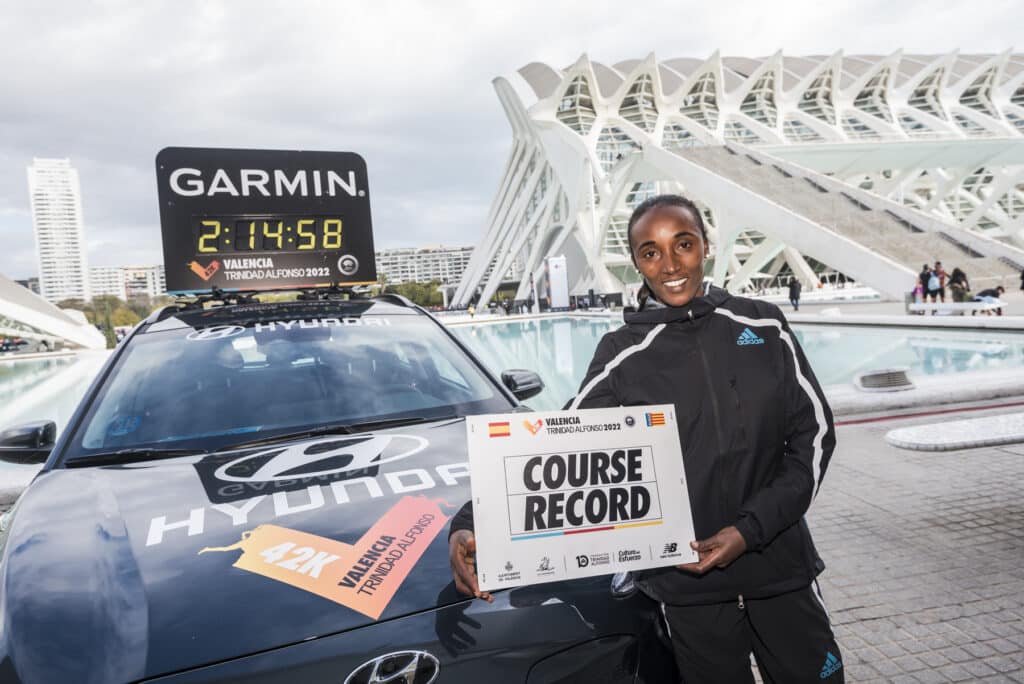 The 42nd Valencia Marathon Trinidad Alfonso has left in its wake a good number of athletics records and milestones to celebrate and which have gone down in the history of athletics.
The victory by Kelvin Kiptum, the best debutant of all time over 42,195 metres, makes Valencia the second fastest Marathon in the world, only surpassed by Berlin, although there are still three times that are faster than the one set in the Kenyan's victory yesterday in the ciudad del running, when he became the third fastest athlete in the world behind great names such as Eliud Kipchoge and Kenenisa Bekele. Of the ten athletes in the world with the fastest times, four have come at the finish line along the walkway over the water in the City of Arts and Sciences, as the Tanzanian Gay also made it into the top 10 yesterday with a time of 2:03:00.
And the sporting performance in the women's category was just as strong. The time set by Amane Beriso in the women's race, setting the new course record at 2:14:58, is the third best time in the history of the women's category and takes the Valencia Marathon to second place at this distance, since the first and second fastest times were both set in the Chicago Marathon.
In addition, Ethiopia's Letesenbet Gidey made the best debut in a marathon, as her 2:16:49 was the seventh fastest time in history. Valencia now has three of the best times ever in the Top Ten.
Eight new national records
The 'Marathon of Marathons' in Valencia also registered a total of eight national records, including Marta Galimany's 2:26:14 Spanish women's record, which dethroned Ana Isabel Alonso after 26 years. Amane Beriso's victory was the fastest time ever for an Ethiopian, while Majida Maayouf lowered the Moroccan record to 2:21:01. Other women's national records included Sinead Diver for Australia (2:21:34), Bojana Bjeljac (2:23:39) of Croatia, and Marie Perrier, who with her 2:34:35 became the fastest Mauritian woman.
In the men's race, Gabriel Gay achieved the best time by a Tanzanian with 2:03:00 and Isaac Mpofu did the same with 2:06:48, which is the best time for a Zimbabwean.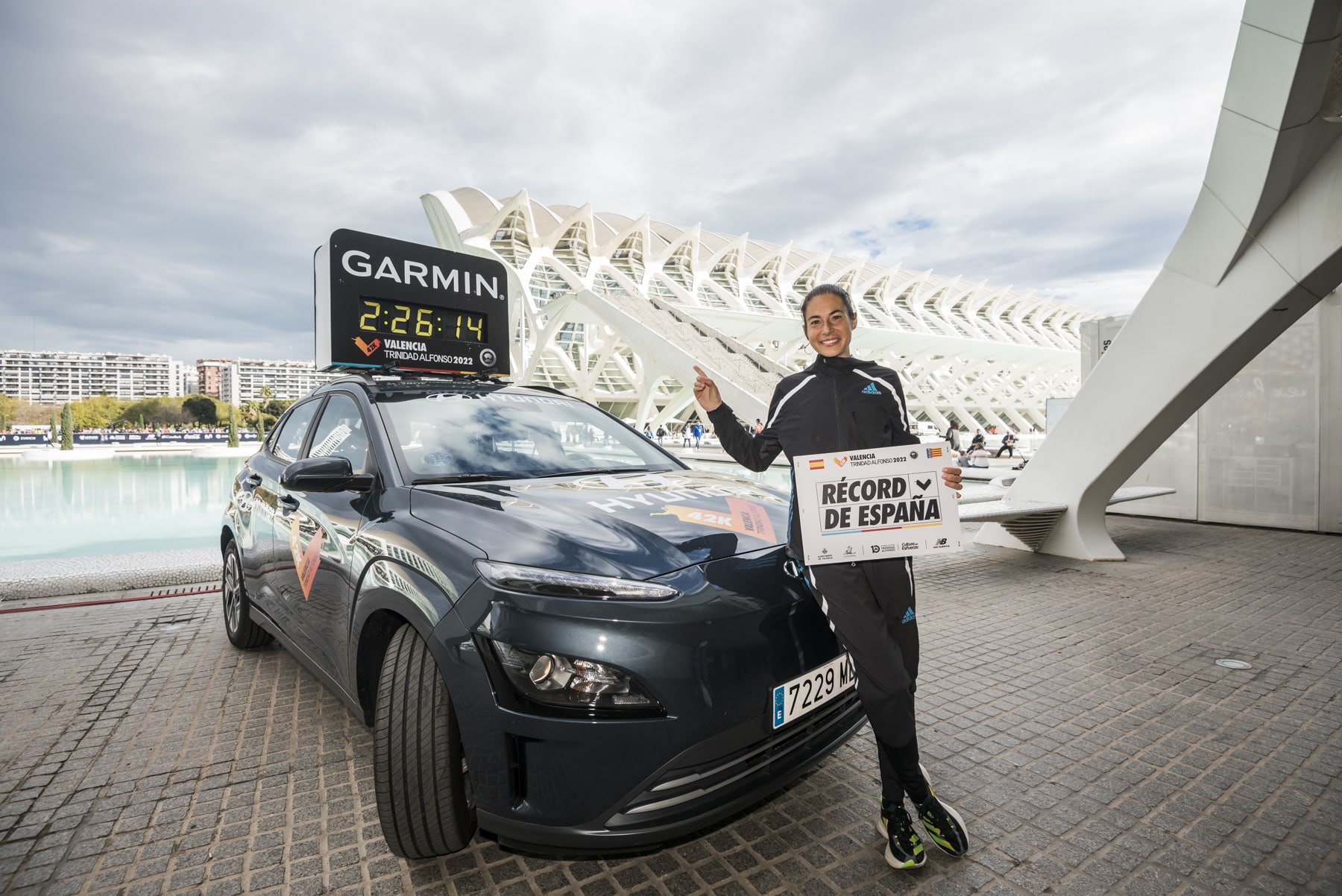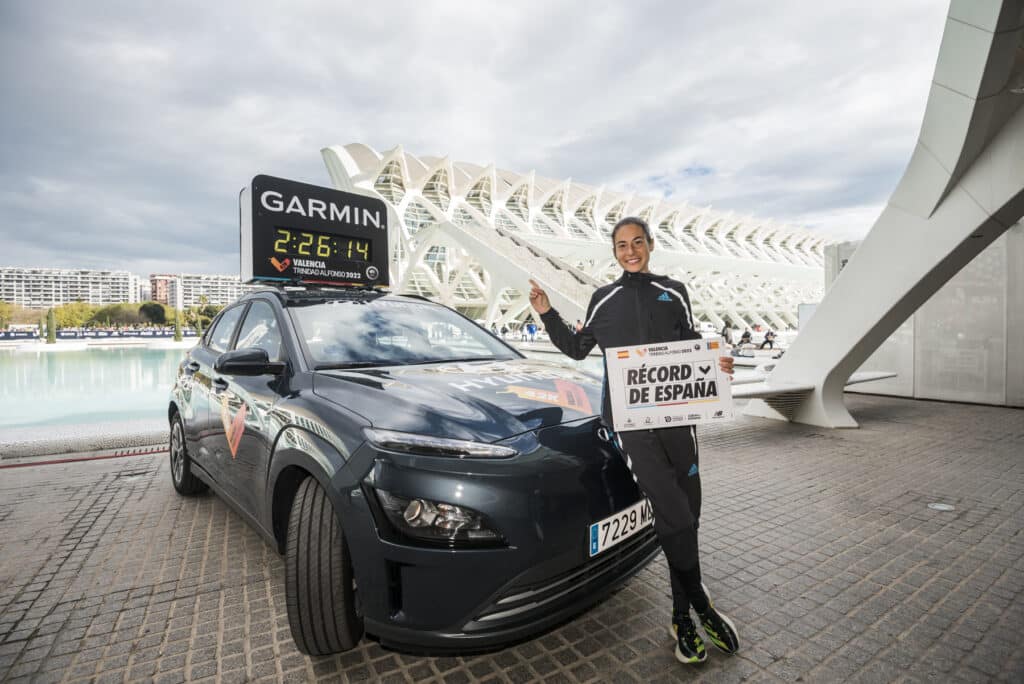 Related news