The Valencia Half-Marathon has sold all 20,000 race bibs for the 30th edition of the trial
28 February, 2020
The Valencia Half-Marathon Trinidad Alfonso EDP has sold all 20,000 race bibs for its 30th edition, which will be held on the 25th of October 2020. This figure is a new record for the trial organised by SD Correcaminos (running club), with the race bibs running out for the third year in a row and, moreover, eight months before the date of the trial.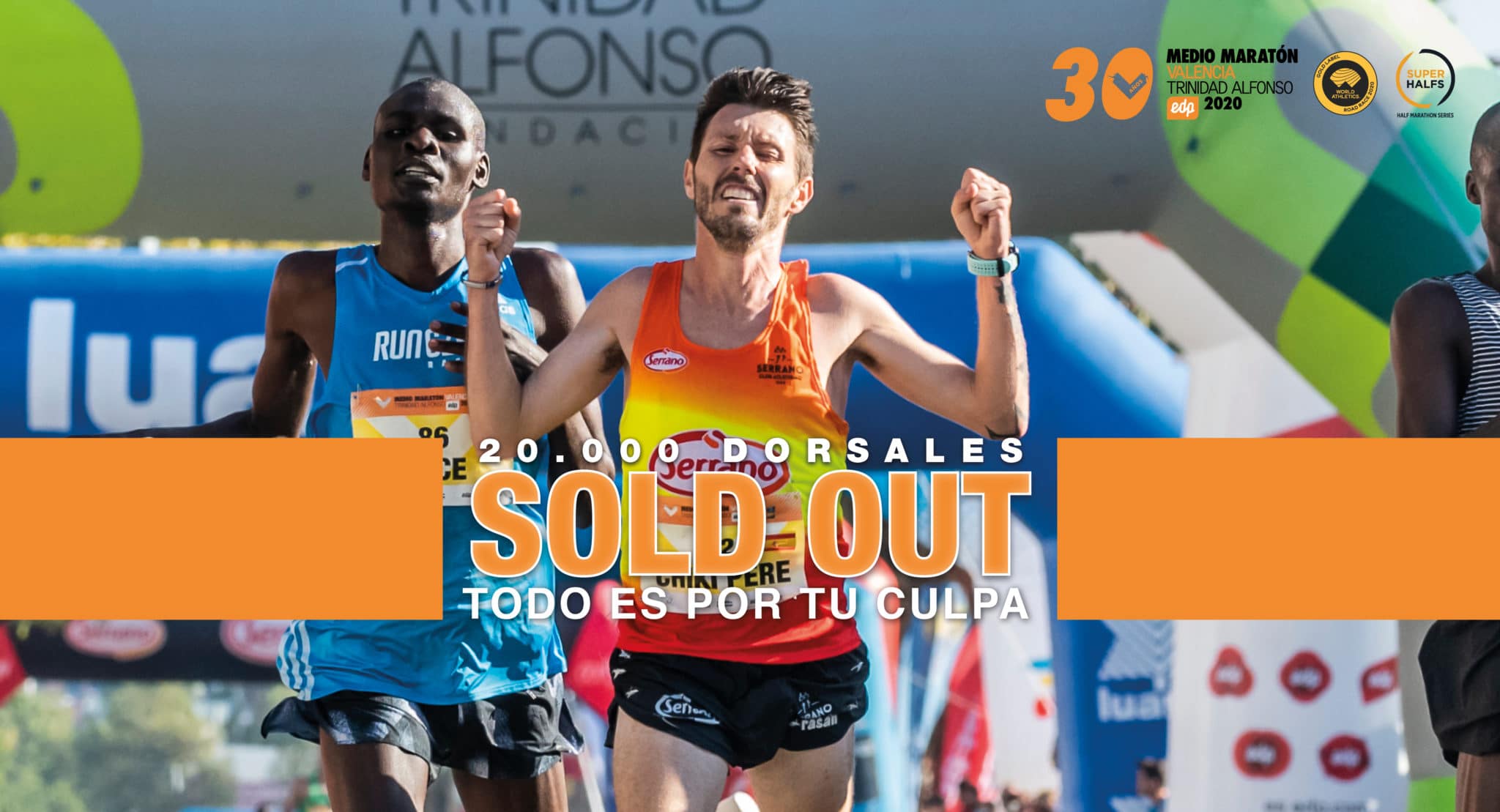 This new record number of entries occurred after the Organisers raised the ceiling by 2,500 bibs for the 2020 edition (there were 17,500 in 2019). Despite this year's higher ceiling, entries on the official web site ran out in just four months.
Paco Borao, Race Director and President of SD Correcaminos (running club) organising the trial, said "We are delighted by runners' response to the Valencia Half-Marathon, helping us reach a new record for the number of entries. There are now months of work ahead of us to make sure we repay runners' trust in us".
Waiting List
The trial Organisers seek to provide the best possible services to runners. To this end, for the second year in a row, the Organisers will draw up a Waiting List so that runners without a place but who still wish to take part in the trial get another chance to do so. They will fill the gaps left by runners who drop out because of injury and/or by exercising their insurance option. The Waiting List will open on the trial web site on the 3rd of March 2020.
Charity Bibs
One of the main new features for 2020 is the launch of the SuperHalfs circuit, the international series that brings together the world's best marathons (Lisbon, Prague, Copenhagen, Cardiff, and Valencia) and that gives runners the chance of getting a race bib by making a charitable contribution to one of the listed charities. This participation model is common in other major international trials. To secure a reserved Charity-sponsored place, visit the following web site: www.superhalfs.com/charity
Related news