The Valencia Half Marathon presents its new route with wider and safer areas
24 September, 2021
The Valencia Half Marathon Trinidad Alfonso EDP, organised by SD Correcaminos, presented the new route for its 30th edition, which will be as fast as the previous ones (only ten bends along the entire route) but will feature wide spaces in the start and finish areas to carry out the appropriate controls on access and keep the safe distance between amateur runners required by the health situation.
The new 21,097.5 metre route will start and end at Avenida de Tarongers, next the Universitat de València and Universitat Politècnica de València campuses, with up to four lanes both on the start line for the first few metres and on the finish line. In addition, the large plot adjacent to the start and finish areas will make it possible to host the Runners' Fair and include the areas divided into several spaces to accommodate runners, which was not possible due to the lack of such spaces in the previous location. This area has also been chosen because it is a university area with few nearby houses or commercial areas, which will have a lower impact on the city during assembly and dismantling.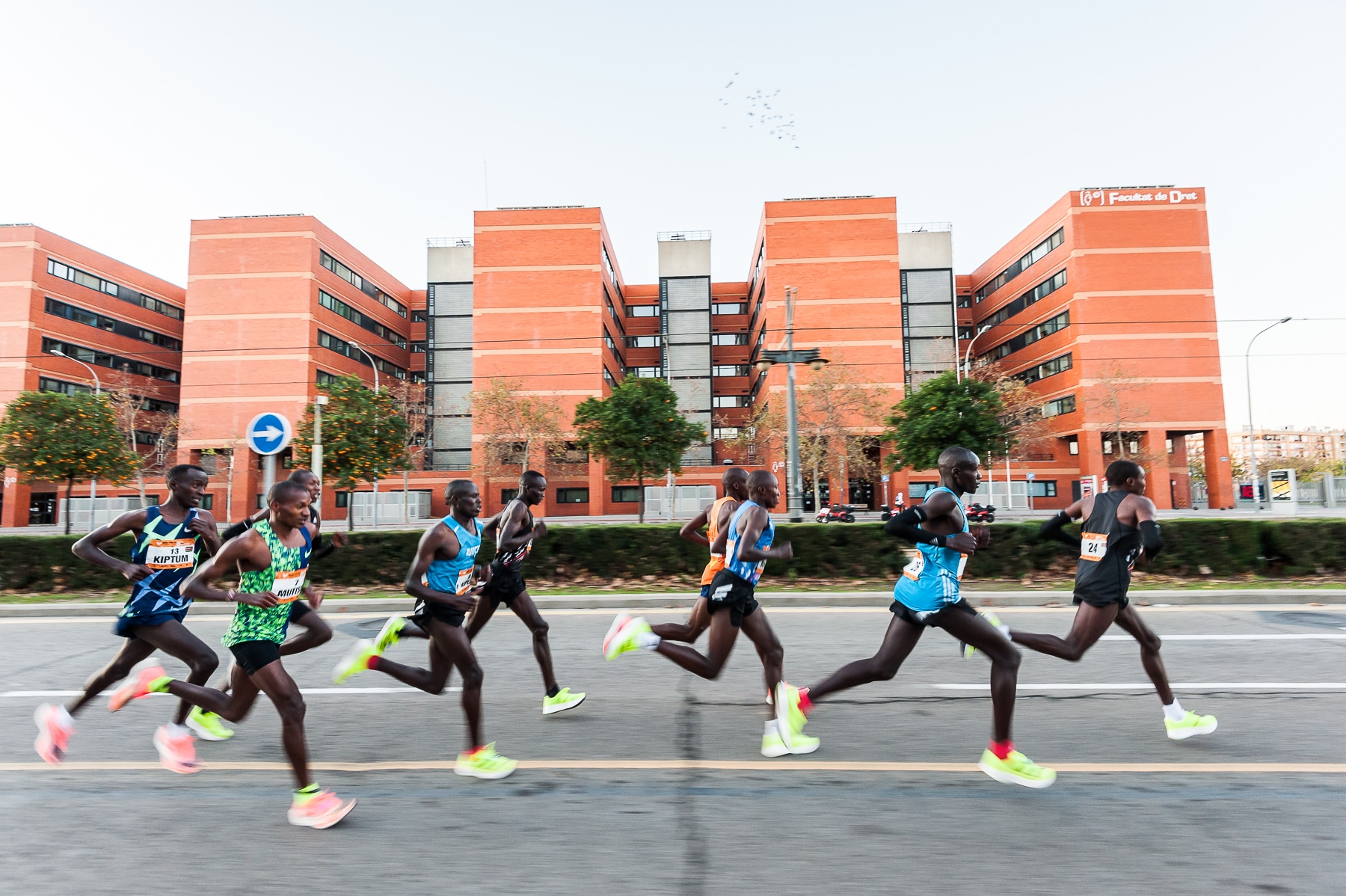 The route, which is designed to protect runners from headwind and allows them to use it to their advantage, runs mostly along wide, straight avenues, making it extremely fast. The runners will only find two turns in the first eight kilometres, as they pass along Serrería, Paseo de la Alameda, Avenida de Francia and Gran Vía Fernando el Católico, and going parallel to the Turia Gardens from kilometre 4 to kilometre 8 and from km 14 to km 16.5 approximately. Additionally, it runs through symbolic places for Valencia Ciudad del Running, the city of running, such as the El Cabanyal district, Ciutat de les Arts i les Ciències, Palau de la Música, Porta de la Mar, Valencia North Station and the Museum of Fine Arts.
The route, which has already been approved, has been designed to the centimetre by the SD Correcaminos route team, led by Ricardo Íñiguez, together with Ximo Navarro and Blanca Iribas. "The circuit is designed to be as fast as the previous ones, or even faster, and we are confident that both elite and amateur runners will be able to fly and set great records here. No wonder this is Valencia Ciudad del Running and we have already witnessed several world records on our streets", Blanca Iribas, from SD Correcaminos, says. Valencia Ciudad del Running will continue to offer its flat topography to all runners, with only a 14-metre difference between the highest point along the route (17 m) and the least elevated (3).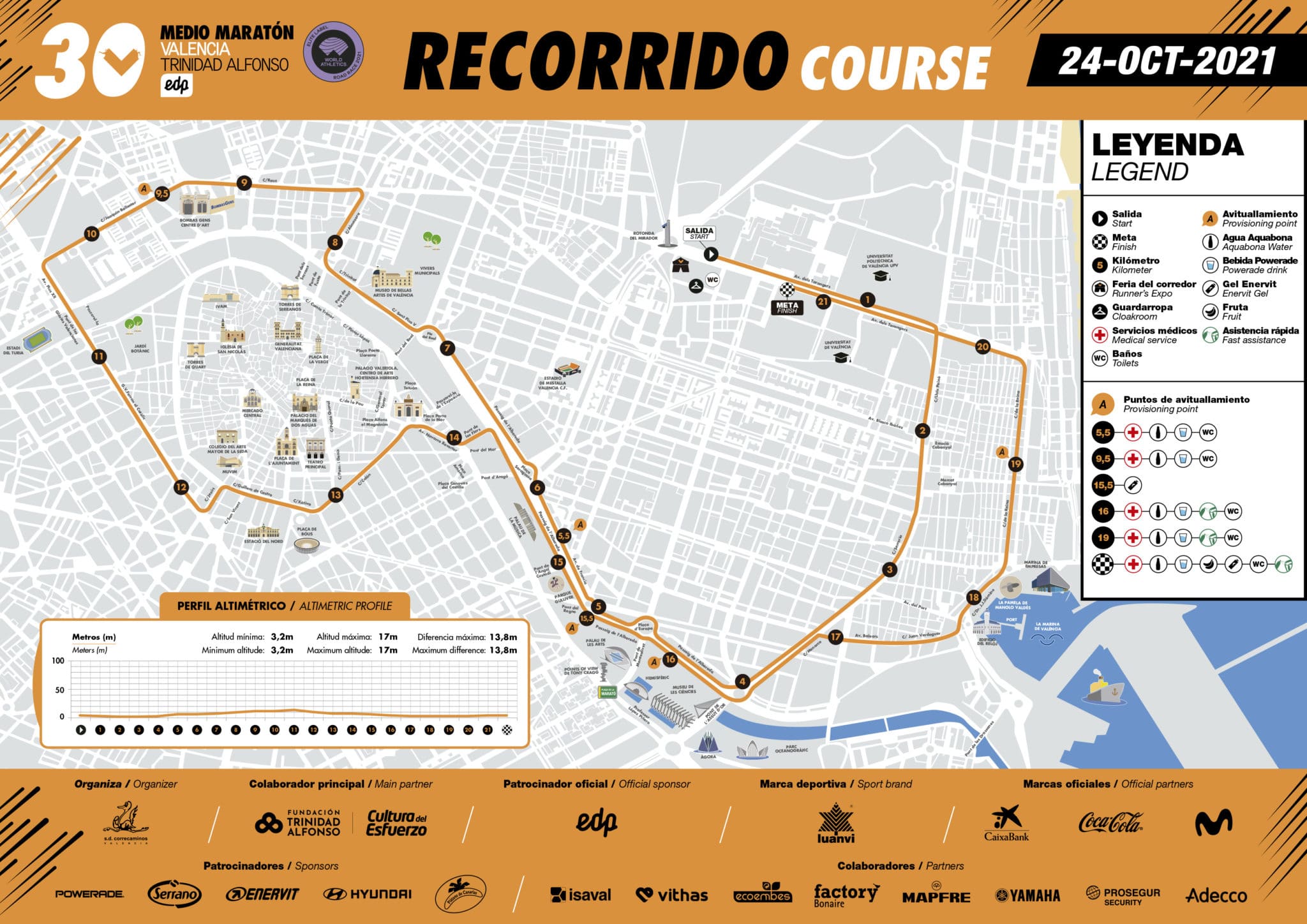 Related news