Valencia Half Marathon announces its international elite aiming to achieve new records
26 August, 2021
The Valencia Half Marathon Trinidad Alfonso EDP, organised by SD Correcaminos, has confirmed the first names of the international elite that will take to the streets of Valencia Ciudad del Running on October 24th. After the Elite Edition last year in which a new male world record for the distance was set, 57:32 by Kibiwott Kandie, and four runners ran under 58 minutes, the Valencia Half Marathon aims to become the world's fastest in 2021, all of this without losing sight of the challenge of the women's world record, currently set at 1:03:44.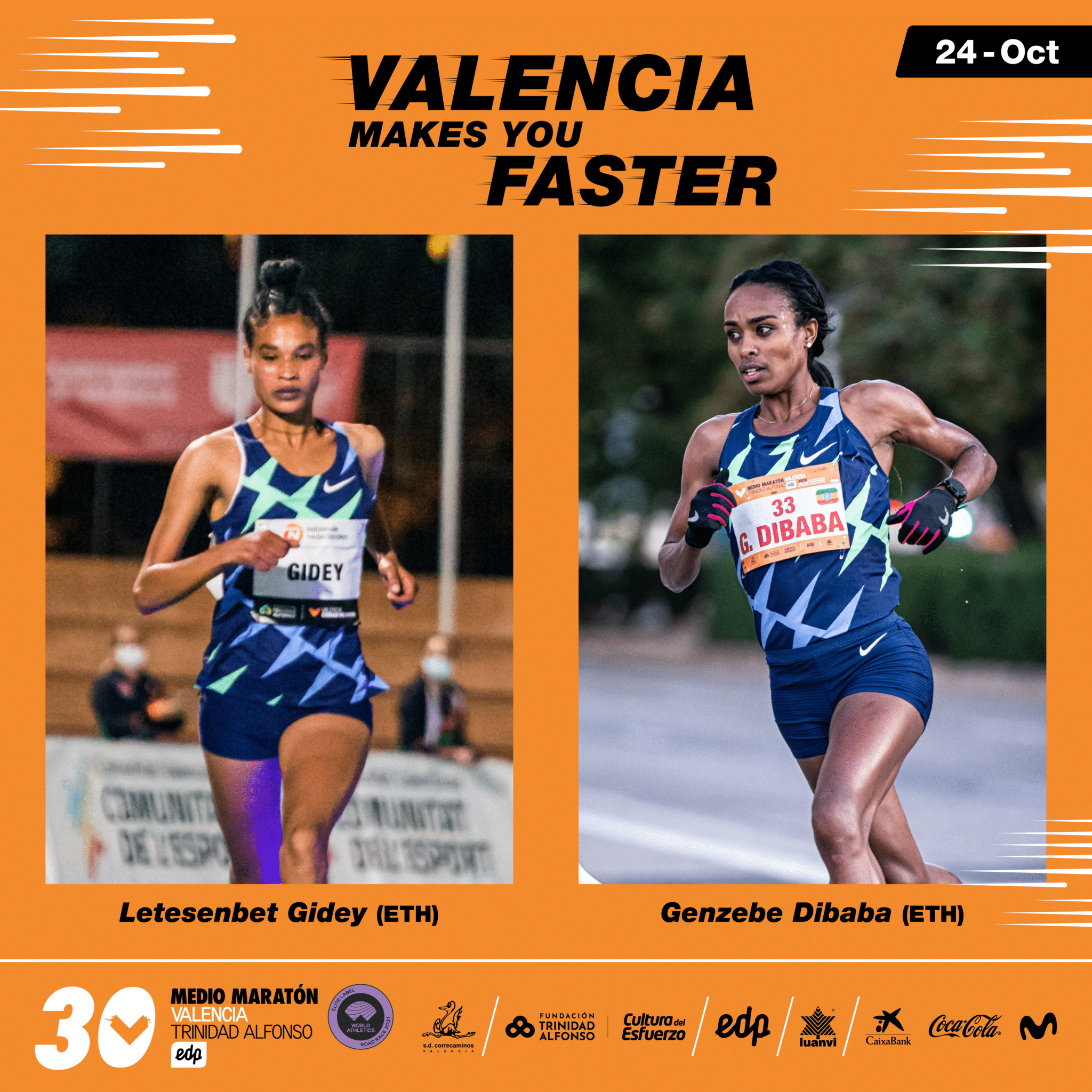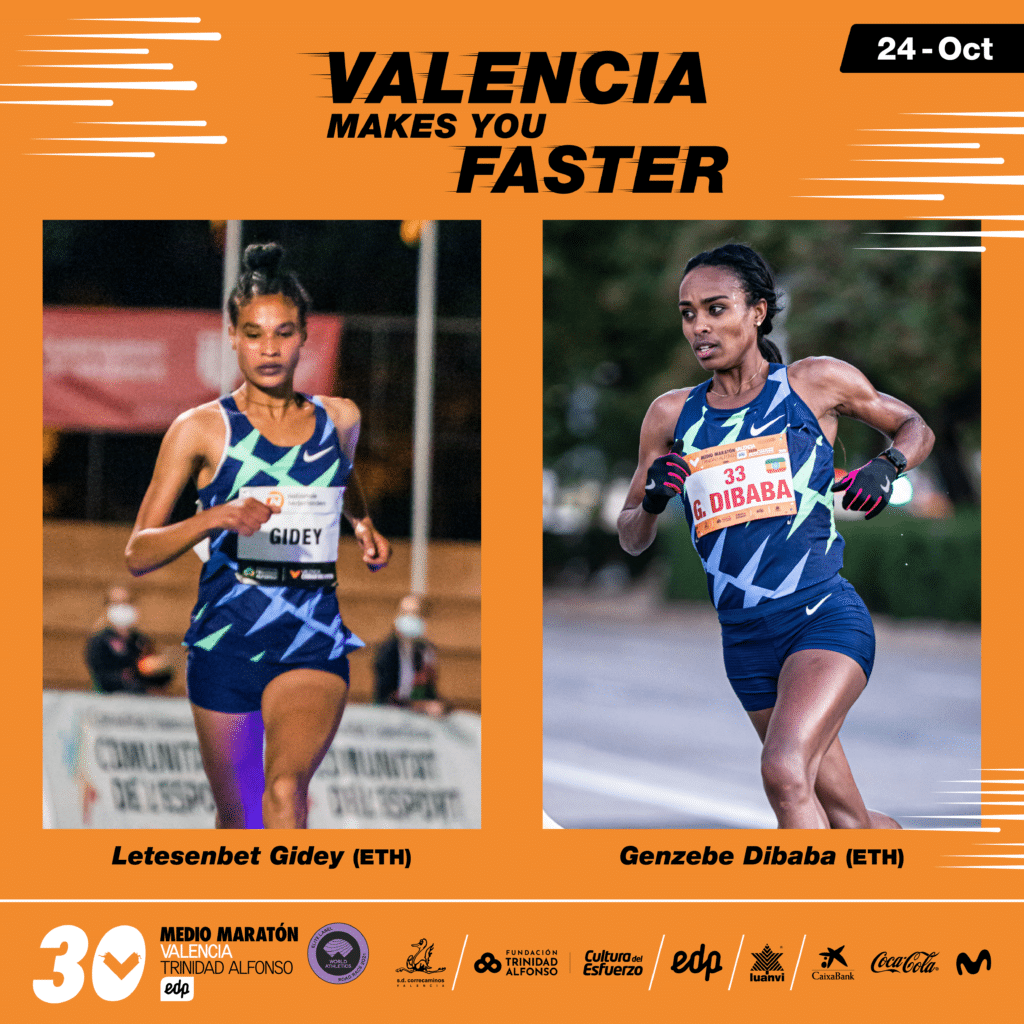 Ethiopia's Letesenbet Gidey, current 5000m record holder (14:06.62 at the NN Valencia World Record Day in 2020), 10,000 (29:01.03, Hengelo) and 15K record holder (44:20), will try to improve upon her bronze medal in the 10,000m at Tokyo 2020 debuting at the Valencia Half Marathon at a world–class level. Alongside her, the last two winners of the event, Genzebe Dibaba (1:05:18 in 2020) and Senbere Teferi (1:05:32 in 2019 and 5K recordwoman with 14:29), as well as Yalemzerf Yehualaw (1:04:40), third in the last World Half Marathon in Gdynia (Poland), and who took 19 seconds off the world half marathon record, running a remarkable 1:03:44 at the P&O Ferries Antrim Coast Half Marathon.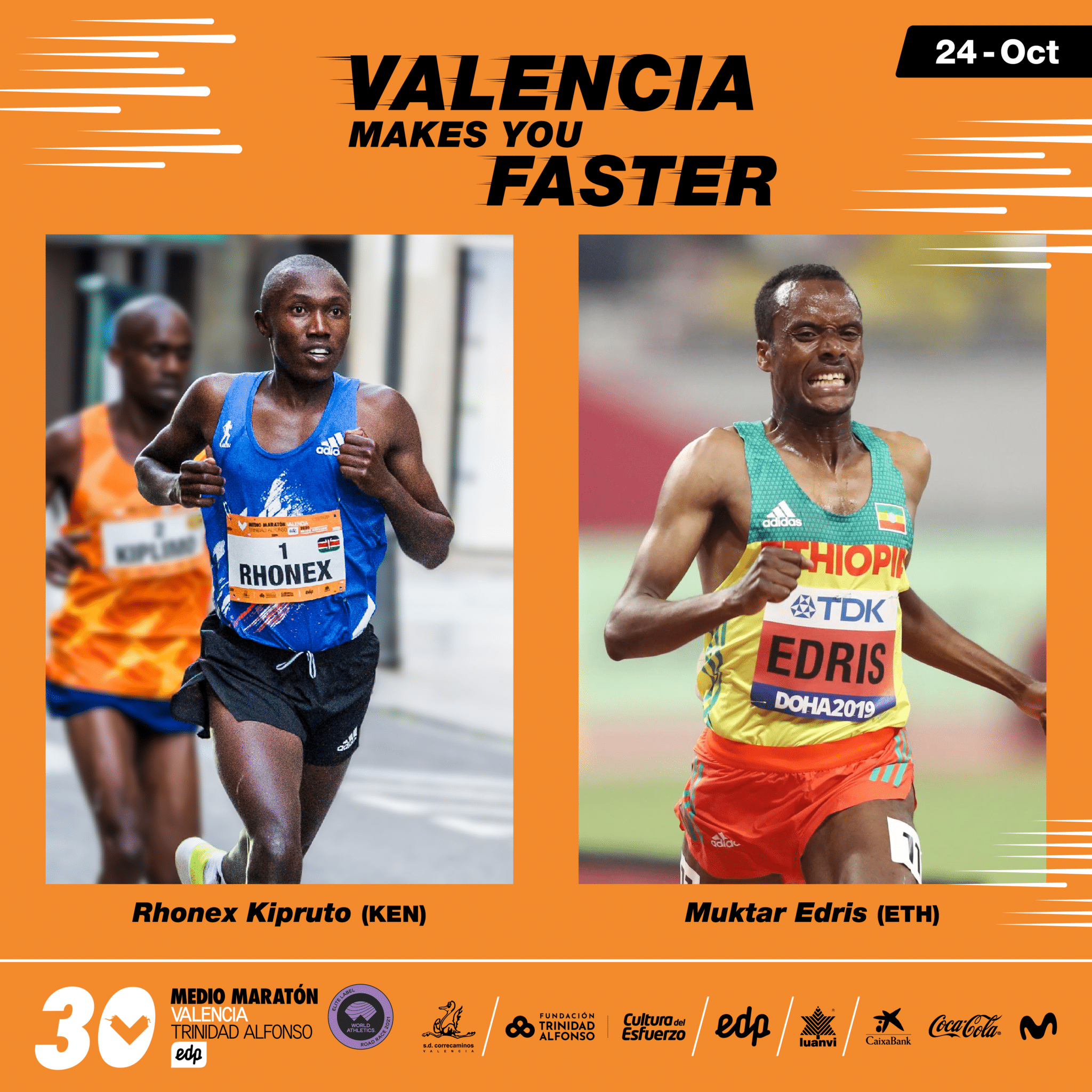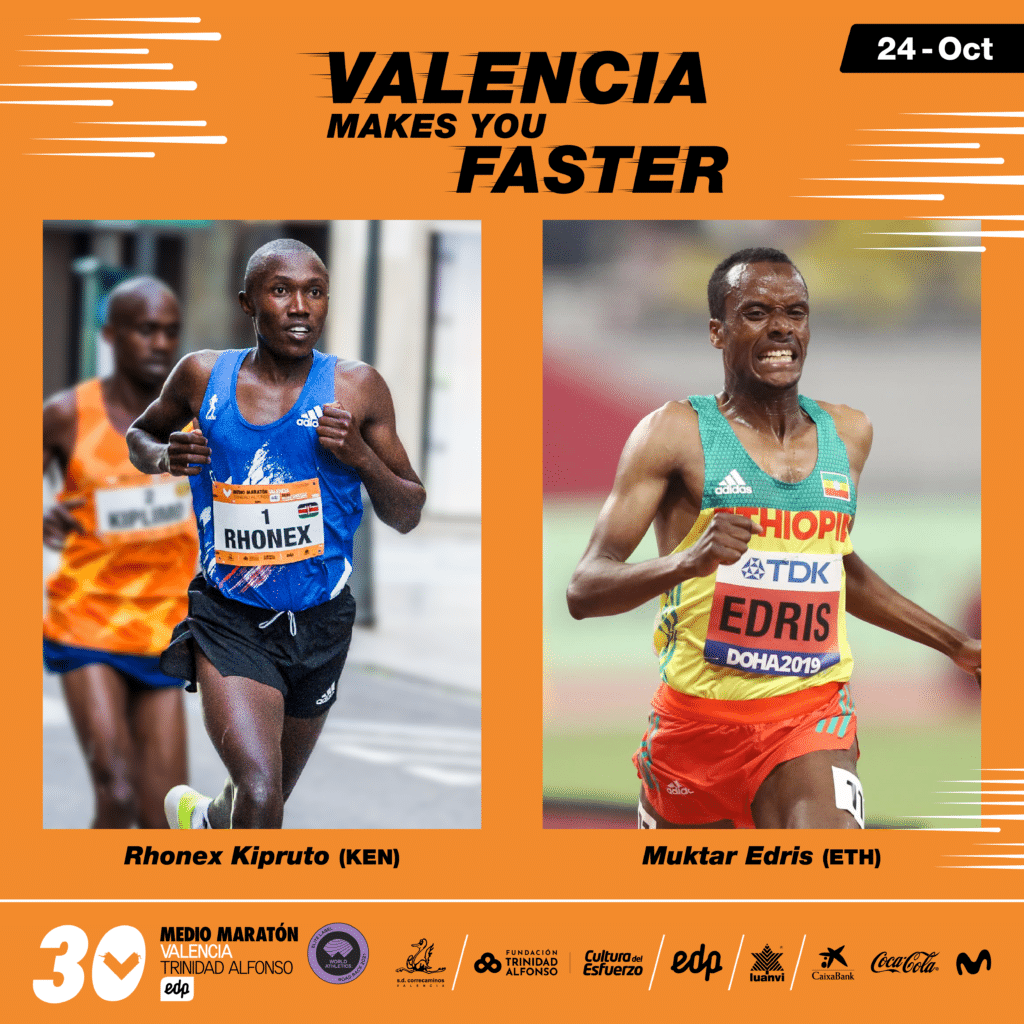 In spite of the immeasurable records that were registered in the men's category in 2020, with four runners under 58 minutes and the previous world record, the Valencia Half Marathon will also set up a race of an immensely high level in the men's category. The third classified of the Elite Edition, Rhonex Kipruto (57:49 and the current 10K road world record) will return and the Ethiopian Muktar Edris, double world champion in 5.000m on track and with a time of 59:04 in half marathon, in his only experience in road race. They will be joined by several sub 59-minute runners over the distance and some world-class debutants from the track.
Marc Roig: "Dreaming about a world record is possible and desired".
 Marc Roig, manager of the international elite of the race, said that "Olympic years always have a special atmosphere, but the calendar does not stop and the half marathon (non-Olympic distance) has other crowns to share out. And they want them, both those who triumphed in Tokyo and those who fell short. That's why dreaming about the world record is possible and desired". 
The Valencia Half Marathon is working with the teams of the top elite athletes so that their training in the weeks leading up to the event will culminate in an unprecedented peak of performance in Valencia.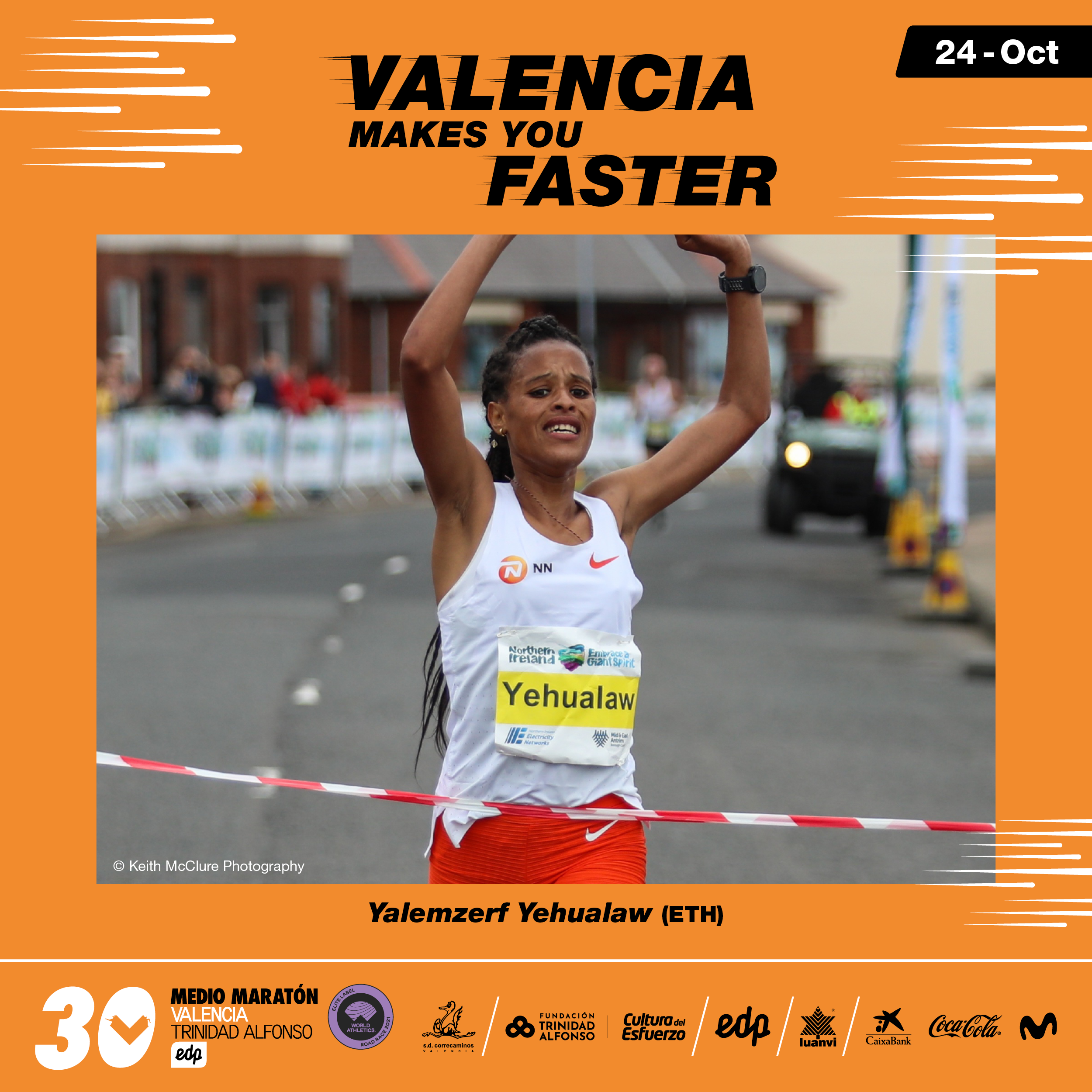 Related news