With over 8,700 entries already made, half of the Valencia Half-Marathon's bibs have now gone
31 May, 2019
With almost five months to go, the Valencia-Trinidad Alfonso EDP Half-Marathon has already chalked up 8,700 entries for the trial. This is a record figure that makes it highly likely that the ceiling of 17,500 runners will soon be reached. This is the maximum that the Organisers have set for the trial on the 27th of October.
Last year, the Valencia Half-Marathon announced that there were no more bibs available a month before the trial (for which there were record numbers of both entries and Finishers). After careful analysis of runner safety and security, the Organisers decided to raise the ceiling on entries this year.
Despite the greater number of bibs available this year, the pace of entries has been a lot faster than in 2018. By the end of May 2018, 4,062 entries had been made — less than half of the 8,700 entries made so far in 2019. Here, one should note that so far this year, no less than 27% of entries are from women, and 21% come from abroad.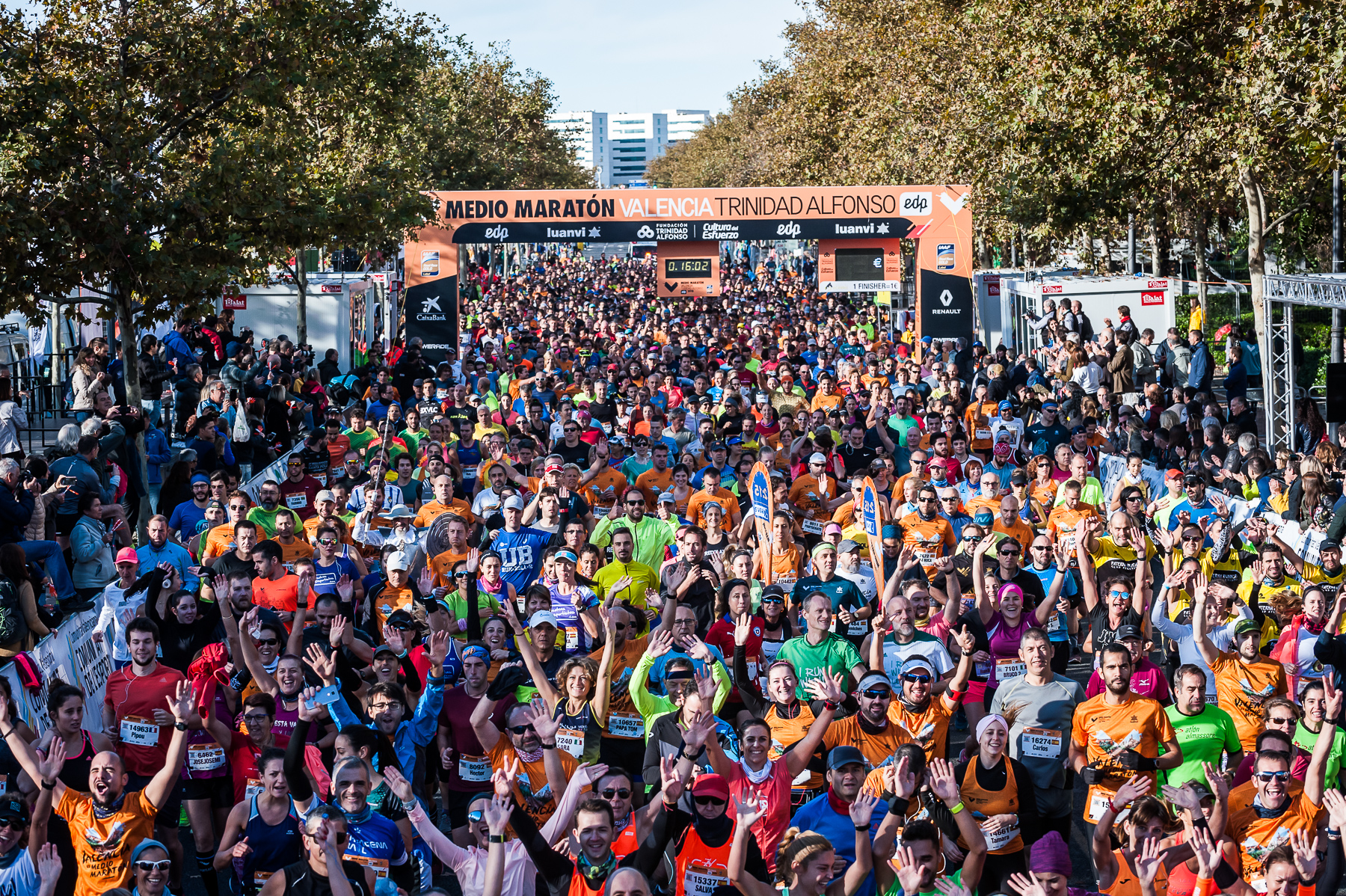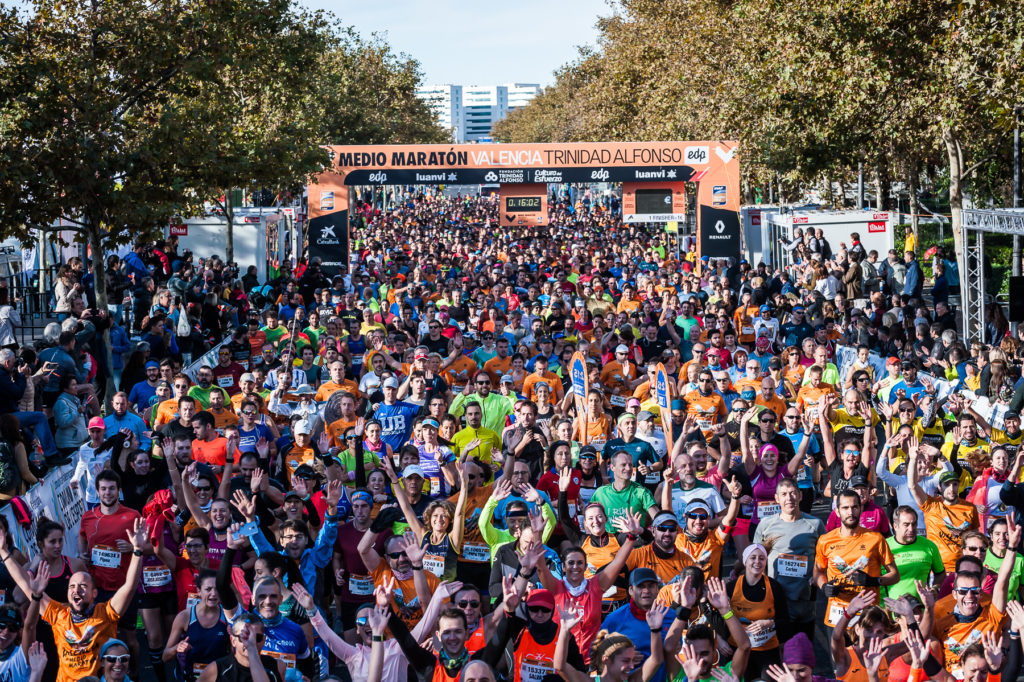 30th of June: Deadline for choosing running shirt. Change of price
The 30th of June 2019 is the deadline for entered runners who wish to choose their official Luanvi running shirt for the trial. At the moment, there is a choice between short-sleeved shirt, or shirt with straps. Furthermore, there will be a price rise after the deadline for the first tier of entries.
On the 27th of October, the Half-Marathon will again try to break the Men's record for the 21,097.5-metre race and set the best Women's time for the year. The Valencia Half-Marathon is Spain's best trial over this distance and is the first in the country to gain the coveted IAAF Gold Label. The Valencia circuit is one of the fastest in the world. Proof of this is that it already holds the Women's World Record.
Related news