Valencia City of Running kept on running in 2021 with 28 races and around 53,000 finishers
3 January, 2022
Valencia City of Running has continued to be a reference in 2021, a year in which, despite everything the pandemic has entailed, runners have been able to enjoy the great races and running conditions of this city. A total of 28 official events, with registration and timekeeping, have been held between May and December, with more than 242,000 metres competed in the sum total of all the races included in this summary of 2021.
From the return of fun runs in May with the #ValenciaCorre event to the last official races of the year in December with the Valencia Marathon Trinidad Alfonso EDP and the 10K Pas Ras al Port de València, a total of 52,843 finishers have been recorded in the different events over the last few months.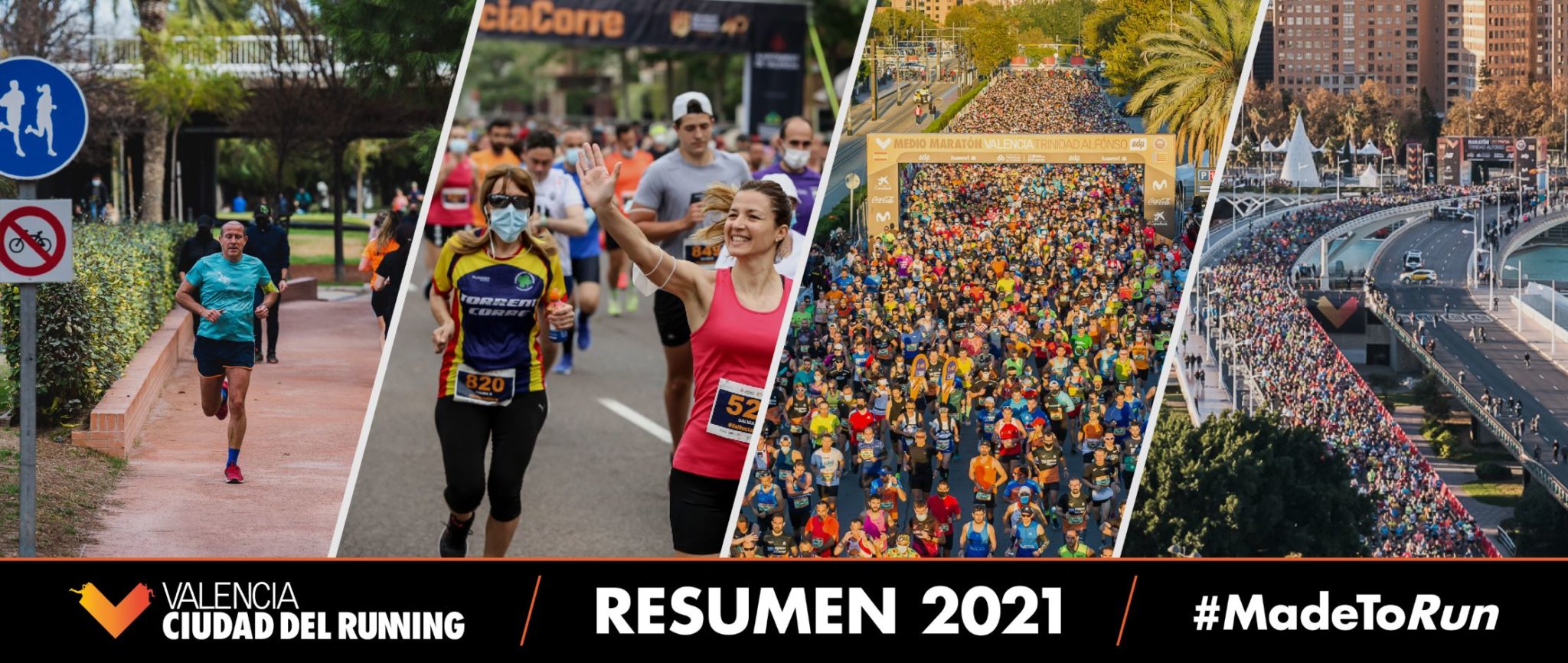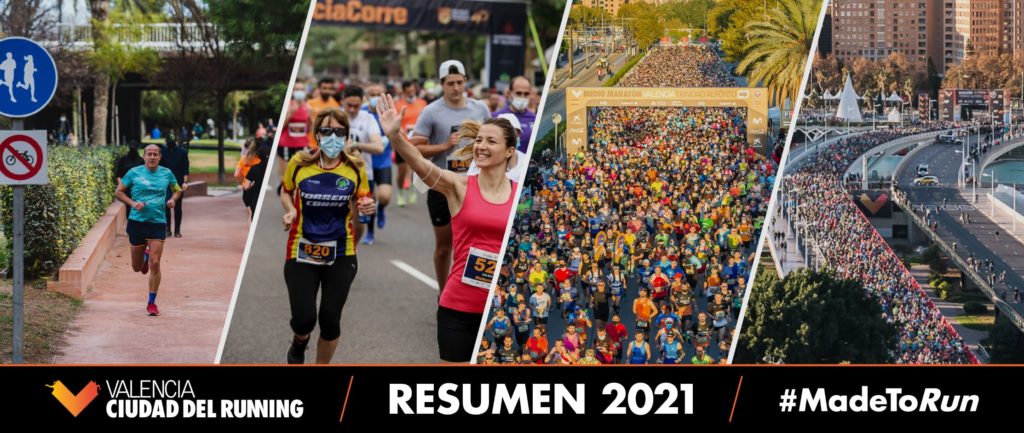 In addition, participation in these races once again had an important impact on the charitable causes chosen by the races, as more than €84,000 were donated to different organisations or associations, with the contributions including those collected by the Valencia Against Cancer, Half Marathon and Marathon events.
Summary 2021: Record year for users of the 5K Circuit
In addition to the eagerly awaited return of amateur runners to the races in recent months, 2021 was also notable for the increase in the use of the Jardí del Túria 5K Circuit, which has notched up several milestones. These included in February (coinciding with the perimeter closure and with the cancellation of open events), which saw the highest number of uses in one month with 78,818. And on 12 October, the absolute record for the most uses of the 5K Circuit in one day was set, with a total of 3,894 people training on this public holiday in preparation for the Valencia Half and Marathon.
In 2021, this unique running infrastructure, which is enjoyed by thousands of runners, registered a total of 776,950 uses over the year, demonstrating, along with the other great figures for 2021, that Valencia has kept on running.
Calendar of races in Valencia
Looking ahead to 2022, the race calendar is beginning to take shape, with the first races confirmed for the new year. As always, the year will start with the Valencia 10K Ibercaja, which will once again open the race calendar in Valencia City of Running with its new date of 9th January.
The remaining races are expected to be confirmed in the first half of January, with dates already set for the coming months.
Related news