The Valencia Marathon beats its record for Finishers with over 21,600 runners completing the race
2 December, 2019
The Valencia Marathon Trinidad Alfonso EDP, organised by SD Correcaminos (running club) and Valencia City Council, has set a new record for the number of Finishers in a Spanish marathon. No fewer than 21,654 athletes completed the race out of the 23,670 competitors who picked up their race bibs at The Runner's Fair.
The Valencia Marathon was already the Spanish marathon with most Finishers (19,246 competitors crossed the line in 2018) but this year's edition of the trial has pushed this figure up by well over 2,000 Finishers, setting a new record for Valencia Ciudad del Running.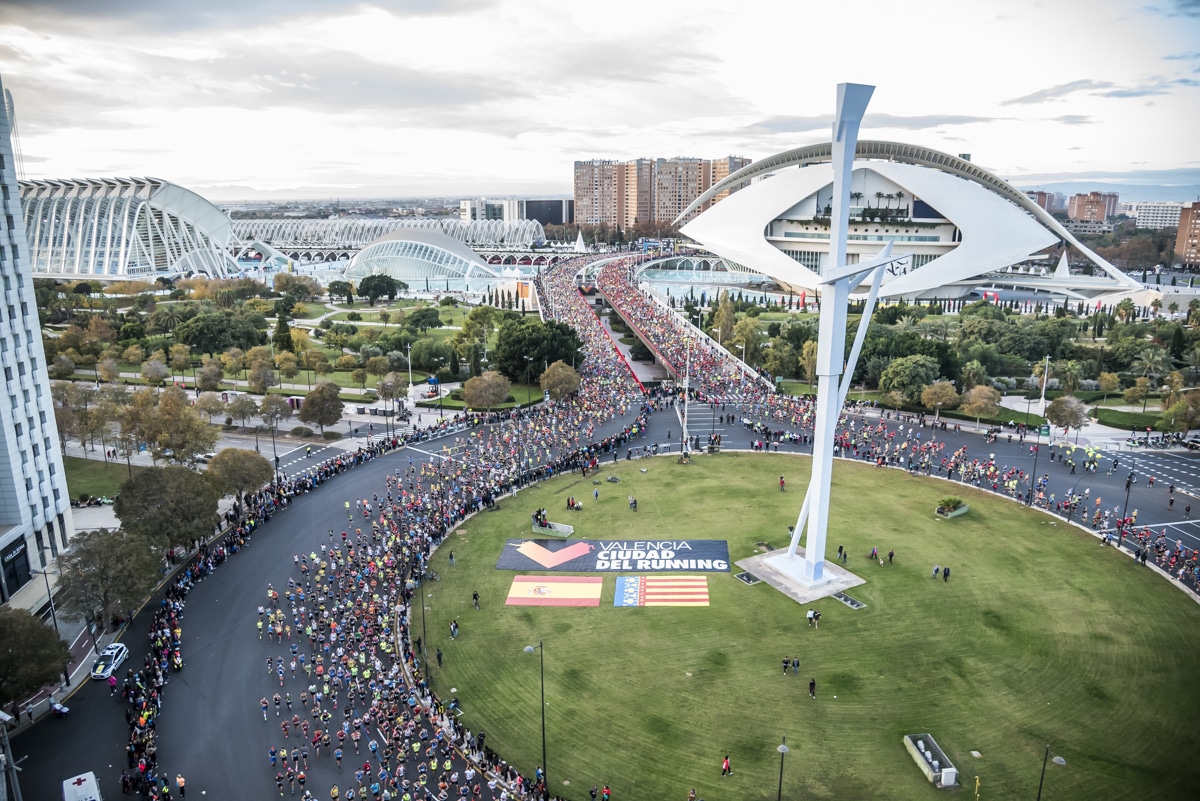 The figure beats that set last year and, moreover, yields a higher donation by Fundación Trinidad Alfonso (foundation) to this year's charity — Juegaterapia — adding to the €7,890 gleaned in runners' voluntary contributions. This brings the total donated to the charity to almost €30,000.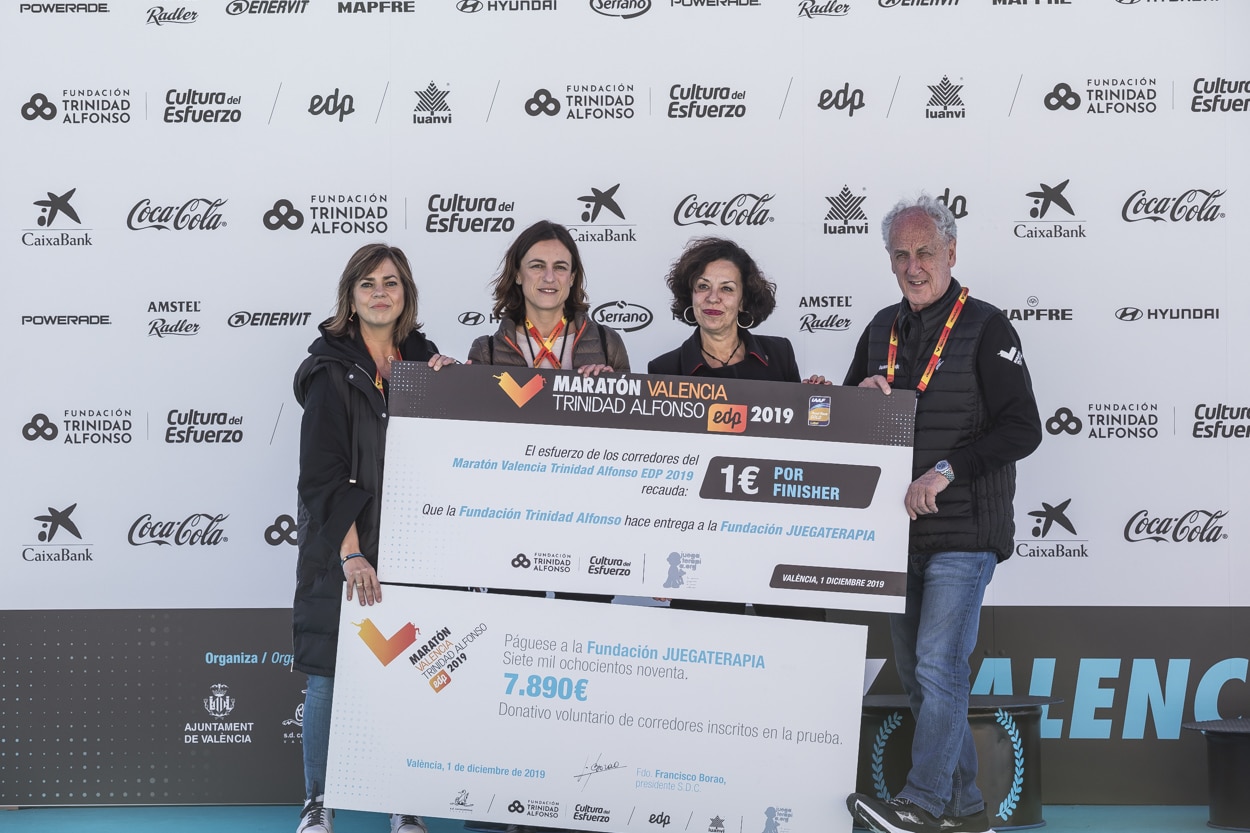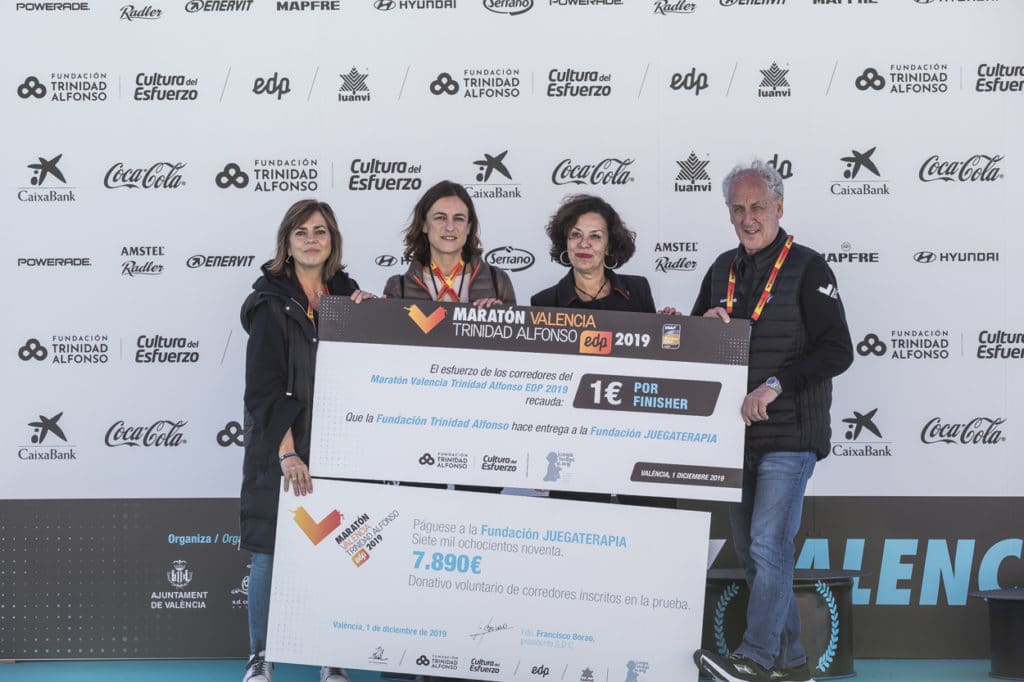 Furthermore, the City of Valencia also did itself proud. Over 200,000 people lined the streets to cheer the runners on. There were over 230 support points run by local associations such as 'fallas' groups, shops in the city's Old Town, sports clubs, sponsors.
The story of the day was of a pregnant woman in the crowd who began going into labour during the trial. She was raced to hospital, where she gave birth to a girl who was given the name María.
The Start of the Valencia Marathon and of what was the last 10km Valencia Trinidad Alfonso Race was attended by: The President of the Valencia Autonomous Government, Ximo Puig, accompanied by Valencia Autonomous Government Minister Vicent Marzà; the Mayor of Valencia, Joan Ribó; City Councillors including Pilar Bernabé, Sandra Gómez, Aaron Cano, Elisa Valía; The Spanish Central Government Delegate, Juan Carlos Fulgencio; President of the Valencia Autonomous Parliament, Enric Morera. The Fallera Mayor de València ('Falla' Chief), Consuelo Llobell) was also present.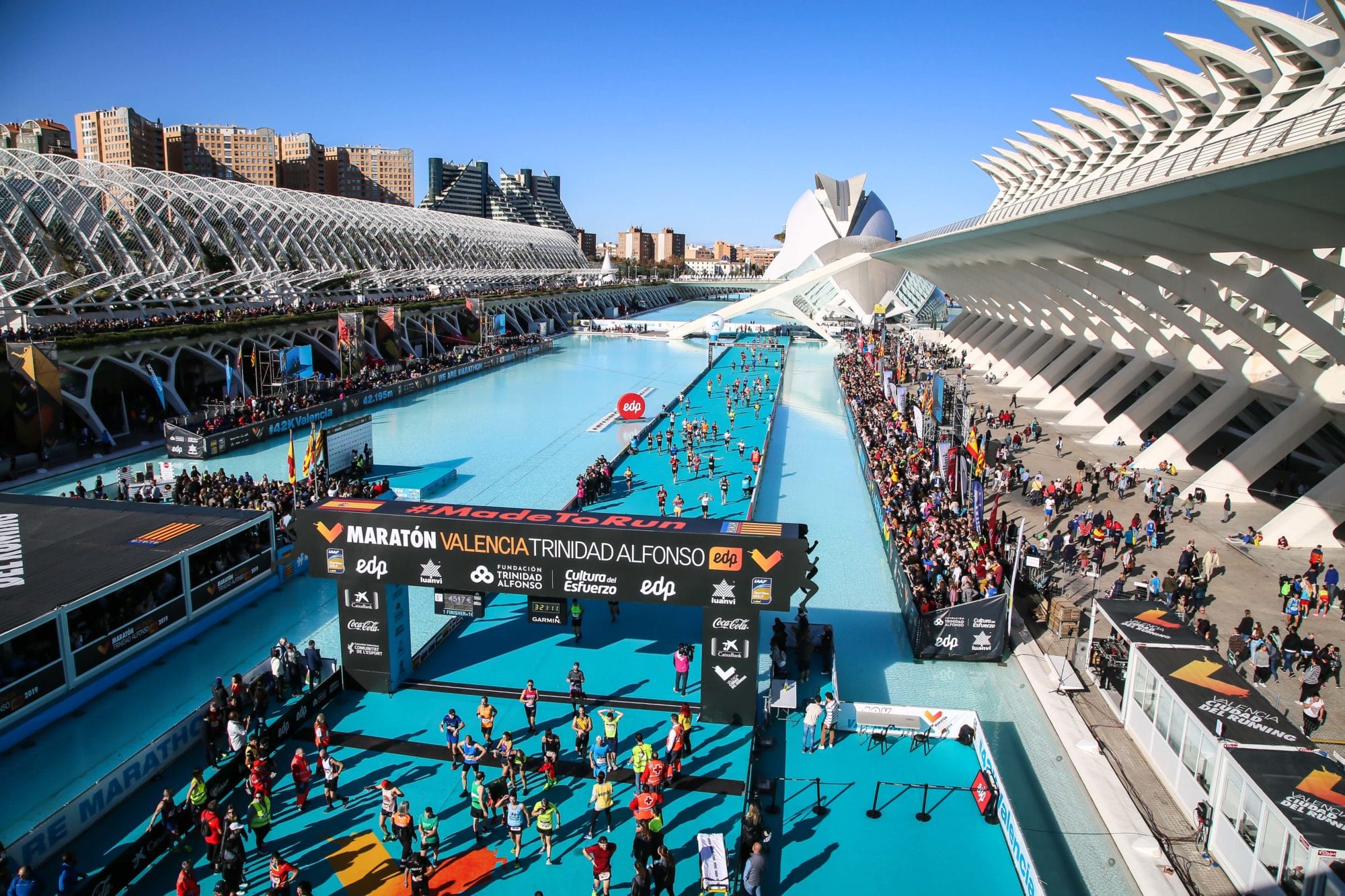 Related news