Statements by the winners of the 10km Race and the Valencia Marathon
2 December, 2019
 A joint Press Conference was given by: the winners of the Valencia Marathon Trinidad Alfonso EDP, Kinde Atanaw Alayew (2h03:51) and Roza Dereje (2h18:30); Joshua Cheptegei, who set a new 10km World Record; the Organisers (SD Correcaminos (running club) and Valencia City Council); the President of SD Correcaminos, Paco Borao; the selector of foreign elite athletes for the trial, Marc Roig.
Paco Borao, President of SD Correcaminos: "I wish to thank everyone in the organisation for all the effort they put in throughout the year and in particular over these last few days. I must thank Marc Roig and Juan Botella for their expert help in attracting the athletes present today and that have given us so much joy".
"From being the world's ninth-fastest marathon, we have moved up the rankings to take sixth place. While the battle to get into the Top 5 still lies ahead, we are working on it. The Men's Marathon time today makes Valencia the world's fourth-fastest city in 2019, behind Berlin, London, and Dubai. In the Women's category, we have set the fifth-fastest marathon time in 2019, and Valencia is the fourth-fastest city after Chicago, Dubai, and London."
"Now it is time to revel in what we have achieved today. Starting from tomorrow, we will speak of 2020".
Marc Roig, selector of the international elite: "The winner was a rookie like me and I could not be prouder of what we have achieved: two circuit records and excellent times".
Joshua Cheptegei: "When I began training for a world record and found out that Valencia's 10km race was coming to an end, I thought it was really worth going for. My heart has always been in it because this trial has made a name for itself".
"Over the first few kilometres, I saw that we were running too slowly to break the record but we were aware of this and picked up our pace. I felt a little lower-back pain but it didn't matter because the goal was what counted".
On the chances of competing in Valencia's Half-Marathon, he said: "It is a pleasure to run in Valencia. It's thrilling; it is the 'Ciudad del Running'. I have my sights set on the World Half-Marathon, The Olympic Games, and after that I will think about continuing to break records. We shall see …"
Kinde Atanaw Alayew: "I was confident I could do it. I knew that my moment had come to run a marathon. My training went well and I knew I was better placed to win than my running mates. I am happy with the result and I would like to thank everyone who helped me".
Roza Dereje: "I like Valencia and the circuit. I am delighted to have broken the trial record and to have also improved by personal best".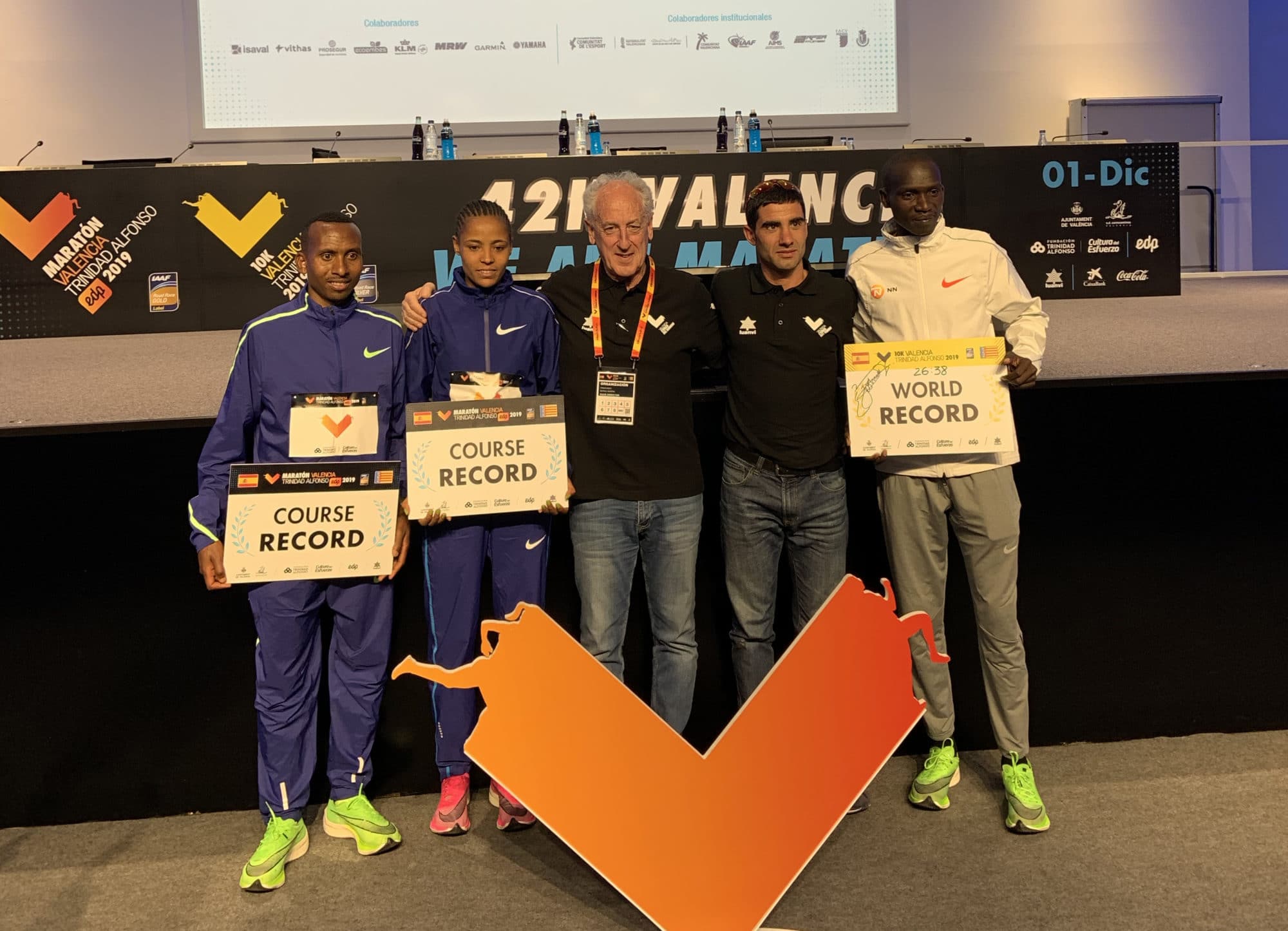 Related news