Valencia Marathon beats its own records and ranks sixth fastest in the world
1 December, 2019
The Valencia Marathon Trinidad Alfonso EDP, organised by SD Correcaminos (running club) and Valencia City Council, now ranks as the sixth fastest in the world thanks to the time set by the athlete Kinde Atanaw Alayew, who crossed the line at 2 hours 03:51, a time that set a new record for the trial. In addition, Roza Dereje also broke the women's record, setting a time of 2 hours 18:30.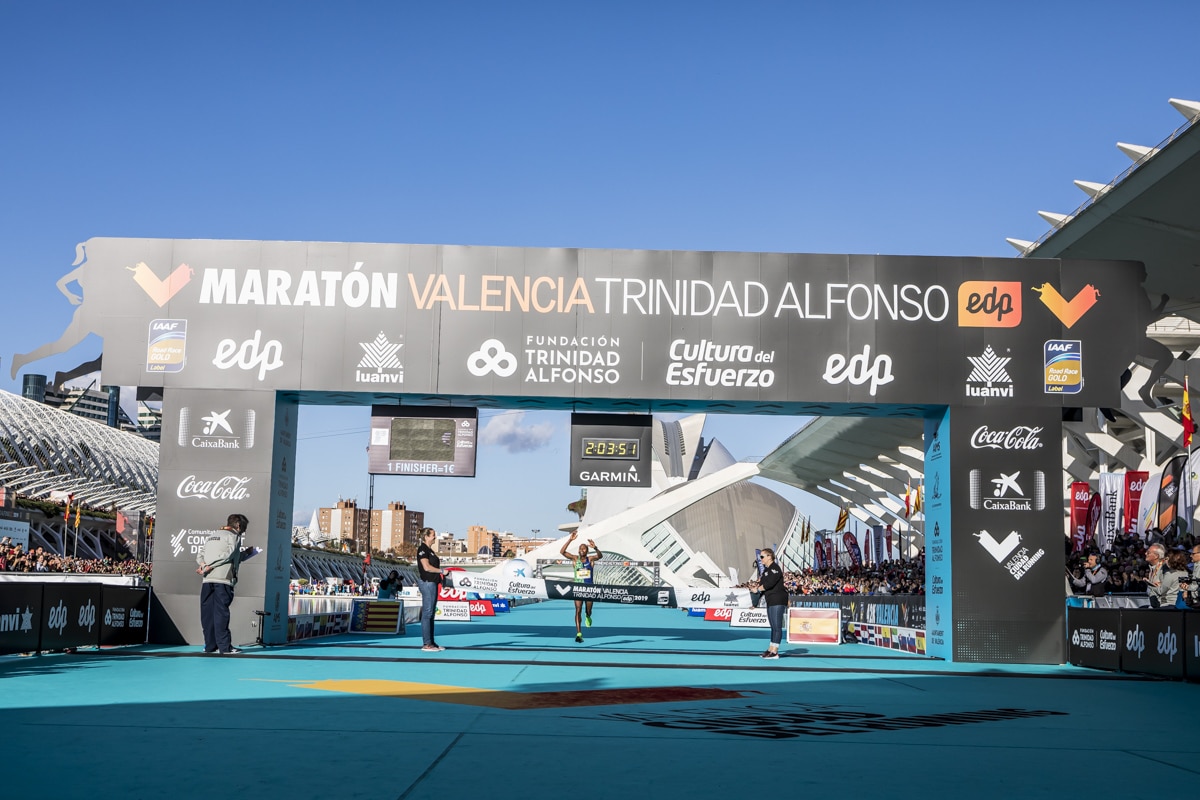 Aleyew crossed the line with a time that was 40 seconds swifter than that clocked by Leul Gebresilase last year (2 hours 04:31), setting a new fastest time. After Aleyew came athletes Kaan Kigen Ozbilen and Guye Idemo Adola, who respectively took second and third place. All three together made up the fastest podium for the trial in its 39-year history.
In the women's category, victory went to Ethiopian runner Roza Dereje, whose time was three minutes faster than the previous record set by Ashete Dido last year (2 hours 21:14). The women's podium was completed by Azmera Abreha, with 2 hours 18:33, and Birhane Dibaba, with 2 hours 18:46. All three athletes chalked up times faster than the previous record for the circuit.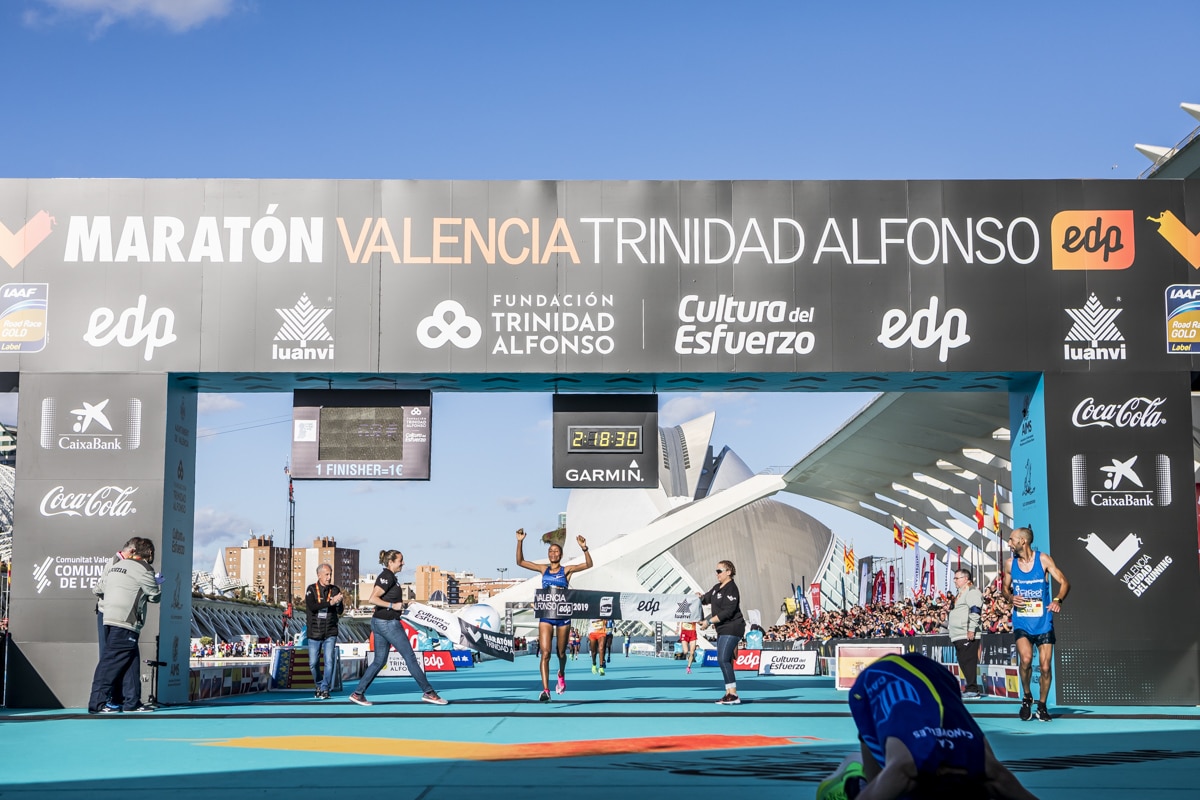 New record in Europe
Furthermore, the Valencia Marathon 2019 set another record. Kaan Kigen Özbilen, a Turkish runner, set the best time by a European runner in a marathon by completing the trial in 2 hours 04:16, coming in second.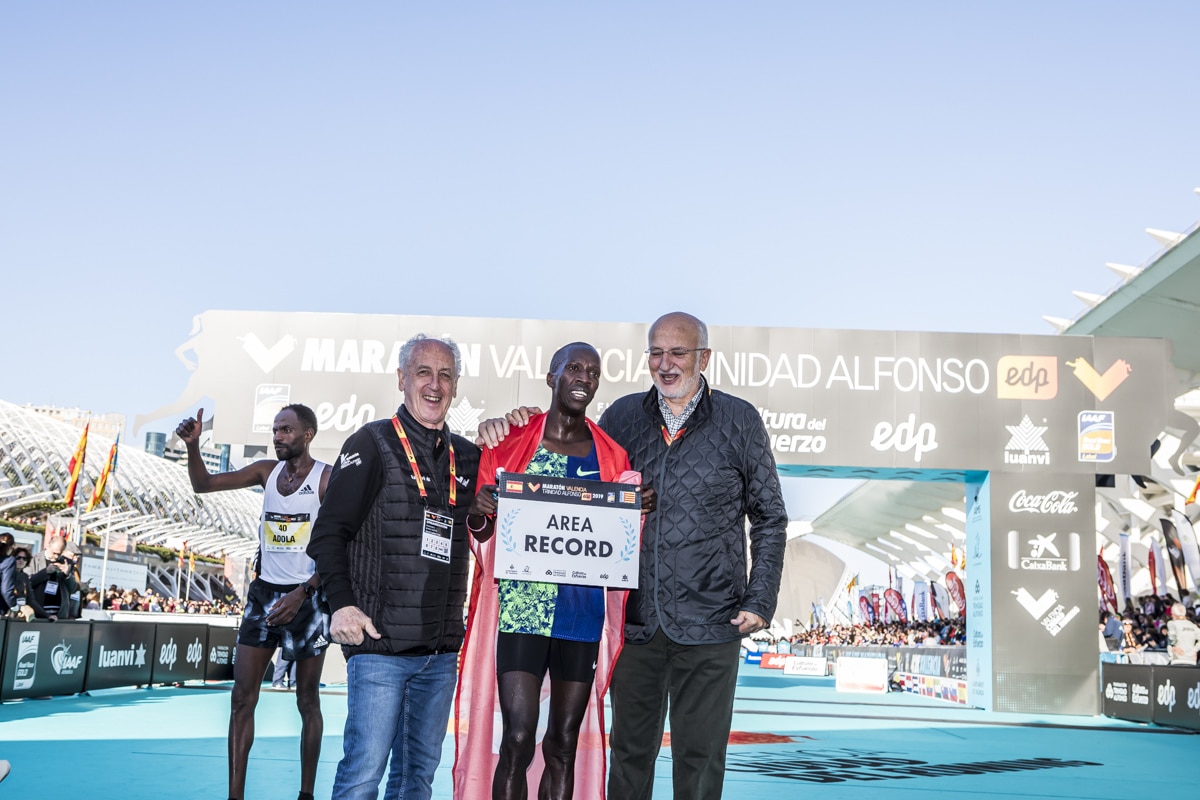 Related news