The Valencia Half-Marathon reaches the 17,500 ceiling for the sale of race bibs
1 July, 2019
The Valencia-Trinidad Alfonso EDP Half-Marathon 2019 announces that it has sold all 17,500 entries for the next edition of the trial on the 27th of October 2019 in Valencia Ciudad del Running. This marks a new record, beating the previous one set last year with 15,500 entries.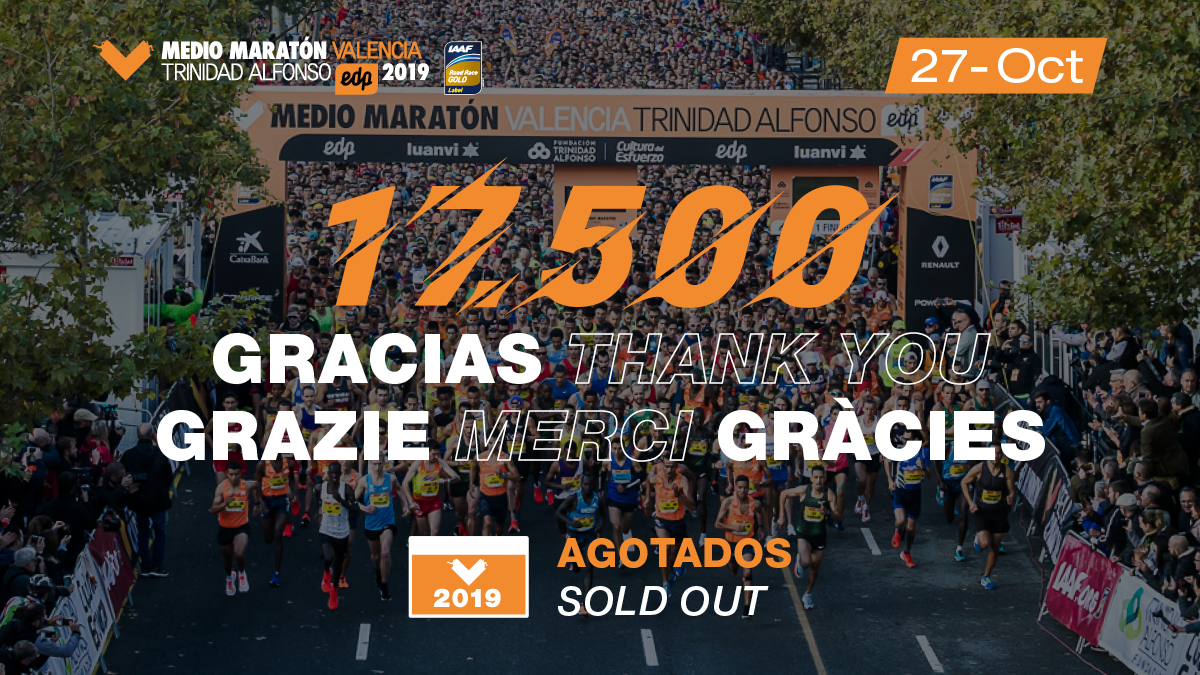 Last year, the trial set a new record for the number of runners taking part, reaching the ceiling figure almost a month before the trial. This led the Organisers — SD Correcaminos (running club) to raise the number of bibs for sale in this edition from 15,500 to 17,500. Even so, huge demand from both runners in Spain and from abroad has meant the ceiling on entries has been reached with four months still to go before the trial .
Waiting List for runners who still want to run the race
With a view to providing runners with the best possible service, the Valencia Half-Marathon's Organisers will retain the option of changing an entry name in favour of another runner, as well as withdrawal with refund (providing the corresponding insurance policy has been taken out) or withdrawal because of injury (for which a medical certificate must be submitted).
Runners who decide to withdraw from the event over the following weeks will be replaced by those who did not get the chance to enter before all 17,500 bibs were sold out. To take advantage of this opportunity, you should sign up in the Waiting List that the Organisers will draw up over the next few days..
Related news