Valencia Half Marathon and Valencia Marathon confirm 2017 dates in order to continue making history
25 November, 2016
Even with a positive hangover from the last edition of the EDP Trinidad Trinidad Alfonso Marathon, organized by SD Correcaminos and the City Council, the organization of this event and the Valencia Trinidad Alfonso Half Marathon confirm their dates in the 2017 calendar.
Thus, the 37th edition of the fastest marathon on Spanish ground will take place on November 19th, 2017, and the Half Marathon maintains its presence on the calendar one month before the great event, specifically on October, 22nd to provide a useful training for the marathon as well as to pose a challenge for thousands of runners.
With more than 19,000 runners registered in the Valencia Marathon and more than 13,510 in the 21,097.5 metre race, the goal for this year will be to maintain the organizational level that has led both races to be chosen as the best by RFEA in their respective distances, and improve to keep looking after Valencian, national and foreign runners running in Valencia.
Registration opens next week
As soon as the date of both races are confirmed in the national and international calendar, both IAAF Gold Label, will open registrations to run in the City of Running next week, with a special promotion for those who choose Valencia as your destination for the two long distance races.
Commitment to two new solidarity entities
In addition, the two great races of the City of Running will continue supporting solidarity in their events, adding this year two other solidarity organizations. Organization, runners and Trinidad Alfonos Foundation will economically contribute with €1per runner reaching the finish line to the Cancer Association Esperanza y Sonrisa, in the Valencia Trinidad Alfonso Half Marathon, and the ALANNA Association (insertion of women victims of gender violence) in the case of the Marathon and 10K Valencia Trinidad Alfonso.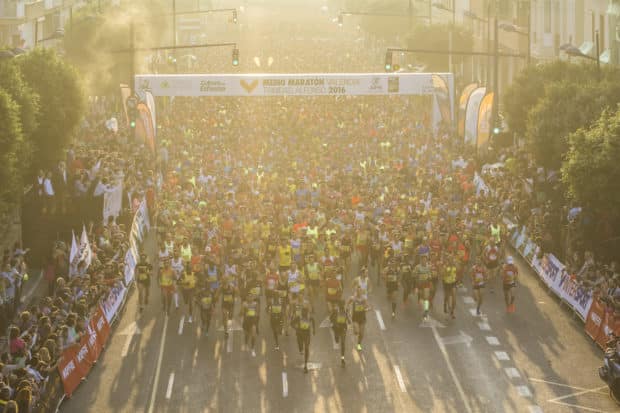 Related news