The Valencia Half-Marathon is again rated as Spain's best race over this distance
2 February, 2020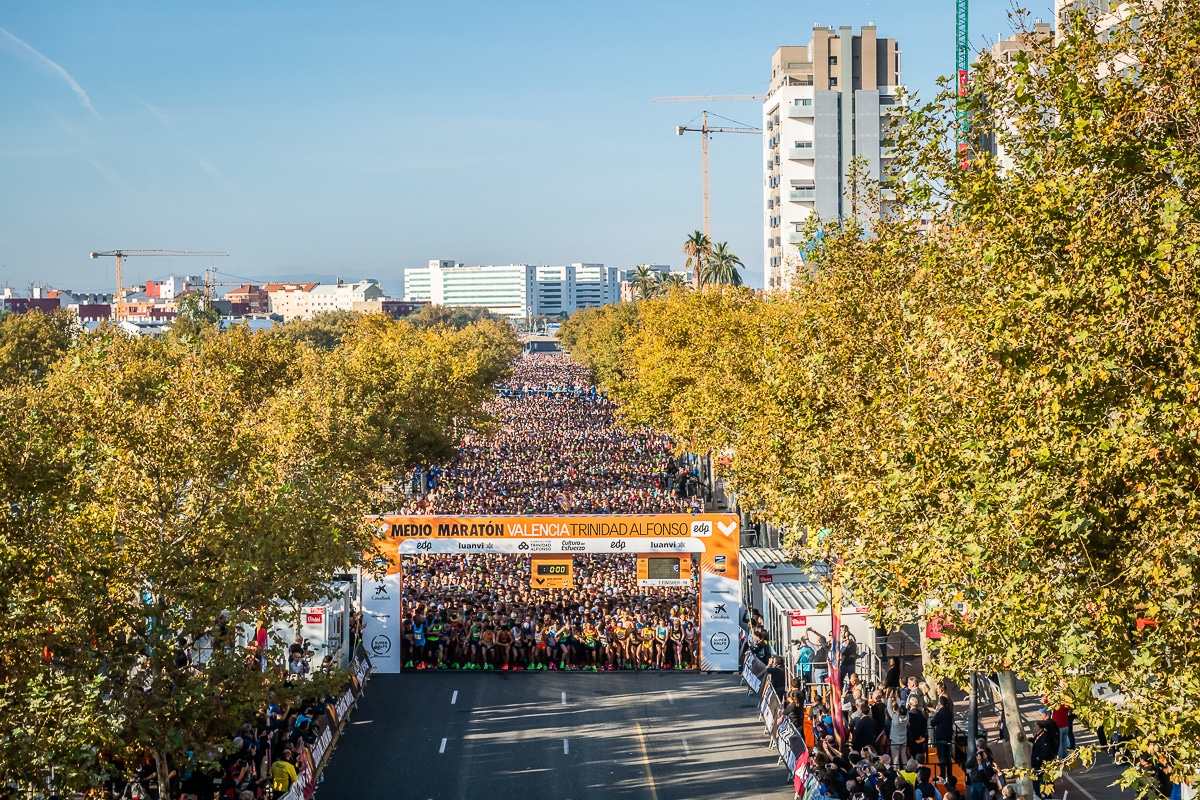 The Valencia Half-Marathon Trinidad Alfonso EDP 2019 has been ranked as Spain's best race over this distance by the Royal Spanish Athletics Federation (RFEA) for the fourth year in a row. The trial was scored very highly, consolidating its leadership.
The Valencia Half-Marathon was rated the best race over this distance by a very wide margin, obtaining 4193 points on average and a stunning 4905 points for the 2018-19 season. Again, trailing a long way behind in second place was the Barcelona eDreams Half-Marathon with 2766 points, and in third place bringing up the rear, was the Madrid Movistar Half-Marathon with just 1927 points.
The 29th Valencia Half-Marathon, which was held on the 27th of October 2019, had no fewer than six men beating the hour barrier, led by the winner Yomif Kejelcha (59:05). Furthermore, Juan Antonio 'Chiki' Pérez became the second Spaniard ever to beat 1 hour 01″ in the 21-km race, setting a time of 1 hour 00:59. The women's winner was Senbere Teferi, who ran the race in a sizzling 1:05:32.
Overall ranking
In drawing up its ranking, the Spanish Federation takes various aspects into account, such as: organisational capabilities; how long the event has been established; the number of participants; the sports level of the competition; the level of the athletes taking part. These criteria are then used to come up with an annual score, and an overall ranking averaging the scores of the last three editions.
On this occasion, only two editions of some of the trials appear in the ranking. That is because the Federation altered the period defining the running season. Up until 2018, the season began in November and finished in the following October. From 2020 on, the seasons will reflect the calendar year. Thus the 2019 ranking will actually cover trials for the period spanning from November 2018 to the 31st of December 2019.
Related news