The Valencia Marathon will help over 3,800 debutants for this distance reach their goal
16 November, 2018
The Valencia-Trinidad Alfonso EDP Marathon organisers, aware of the growing number of national and international runners taking part in their very first 42,195-metre race and who have chosen Valencia 'The Running City' to make their debut, have set up a new forum. It caters to these debutants (rookies) by offering them various chats and tips to help them reach the Finishing Line on the 2nd of December 2018.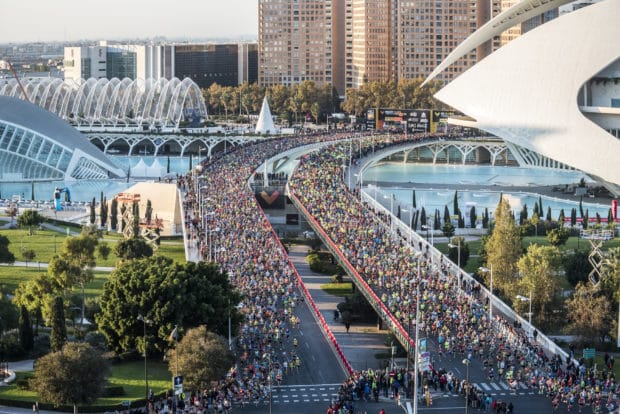 In the days before Spain's best marathon, held by SD Correcaminos (running club) and Valencia City Council, there will be two talks in the Auditorio Santiago Grisolía (auditorium) at The City of Arts and Sciences. The talks are aimed at the over 3,800 runners (18% of all entries) who have indicated on their entry forms that this is their first time running a marathon.
The speakers chosen by the organisers for the talks are: the trial's Medical Director, Luis Cort; the National Athletics Trainer, Fernando Ortiz; professionals drawn from Valencia's Medical Association, Association of Dieticians and Nutritionists, and Association of Podologists.
The talk will last roughly 40 minutes and be held on two days. It will cover the key things those running the 42,195-metre distance need to bear in mind to make their race safe and enjoyable. The professionals will give tips drawn from their respective fields of expertise.
Furthermore, the organisers will carry out various communication activities on their web site and on social networks right up until the day of the trial so that new marathon runners get the best advice on how to run the race safely and enjoyably.
Agenda – Debutants' Corner (Rookies' Corner)
When: Friday 30th of November and Saturday the 1st of December 2018.
Time: 6 P.M.
Venue: Auditorio Santiago Grisolía (auditorium), Science Museum, City of Arts and Sciences.
Location: http://bit.ly/SantiagoGrisolia
Entry at the side of the Science Museum, next to the stands at The Finish.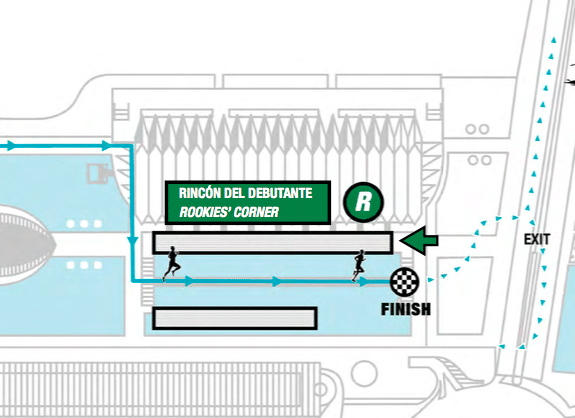 [vcr_button url="https://www.valenciaciudaddelrunning.com/wp-content/uploads/2018/11/AGENDA-DE-ACTOS-MARATÓN-2018.pdf" target="blank" background="#120a00″ color="#ffffff" size="10″ wide="yes" center="yes" radius="20″ icon="icon: hand-o-right" icon_color="#ffffff" text_shadow="0px 0px 0px #ffffff" class="boton-vcr-std"]See the full agenda for the Valencia Marathon[/vcr_button]
Related news