Statements from the winners of the Valencia Half Marathon
10 December, 2020
Statements from the winners of the Valencia Half Marathon Trinidad Alfonso EDP Elite Edition: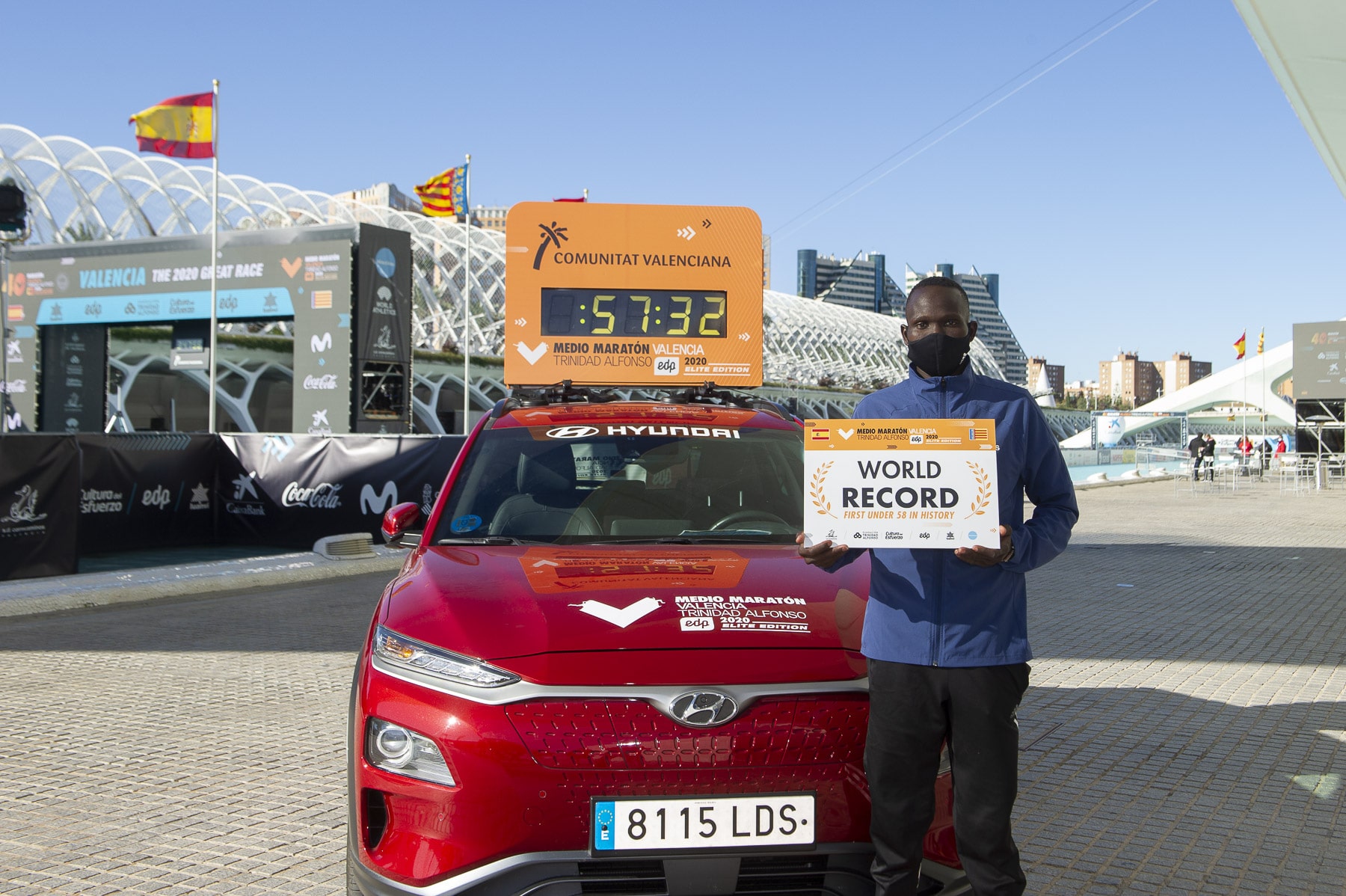 "I am very grateful I have been able to break the world record, I have been focused on this race for the last seven weeks and I am left with the satisfaction of having done the job well".
"In the last lap of the World Half Marathon Championships, Kiplimo took the lead, so I was aware that I had to come here and give it my all and that meant breaking the world record. I am aware that I ran the last 5 kilometres really well and that this could help me beat Kiplimo, who was the champion at the distance".
"In the first attack I saw the others responded, after kilometre 19 I then realised that we were going for the world record and that the three of us could beat it".
"At the beginning of the year I wondered if I was going to do the 10K or half marathon, I was going to do the preparation in cross country events. The pandemic came and destroyed all the work we had done, but I never gave up, I worked and worked. It was after the World Championships when I thought I could give my best here in Valencia and I was confident that I could achieve something".
"I am very happy to have been able to run here, I did not know what I could do in my debut. I have felt very comfortable and I am happy to get this personal best in a race like València that is already highly rated".
"I'm thinking after the Olympics of trying to break the half marathon world record."
Related news