Payasospital continues as the charity for the Valencia Half Marathon for 2021
26 March, 2021
The Valencia Half Marathon Trinidad Alfonso EDP, which should have celebrated its 30th anniversary and which finally could not be held due to the global Covid-19 pandemic, renews its commitment to Payasospital as its chosen charity for the next race, which will take place on 24 October 2021.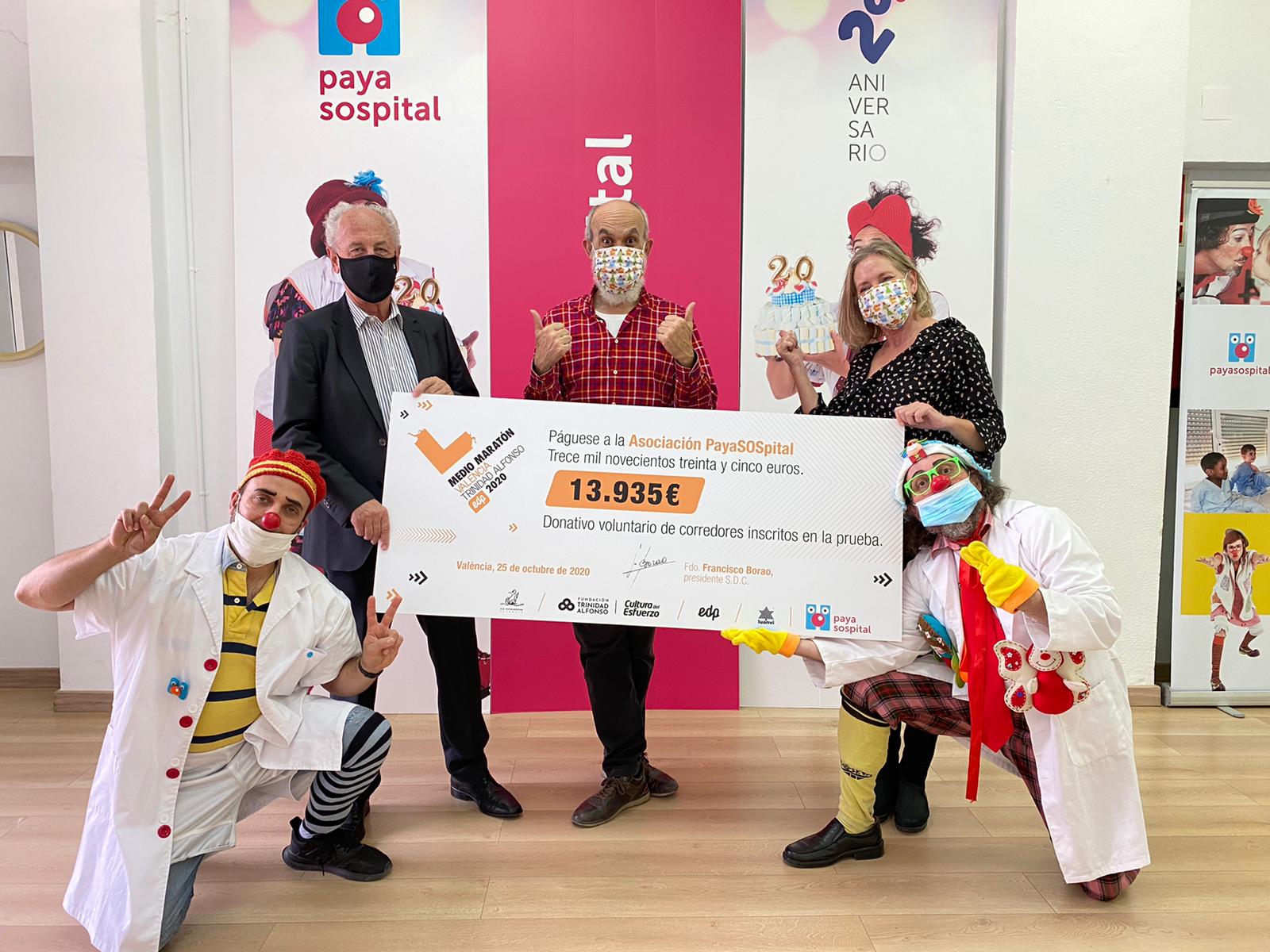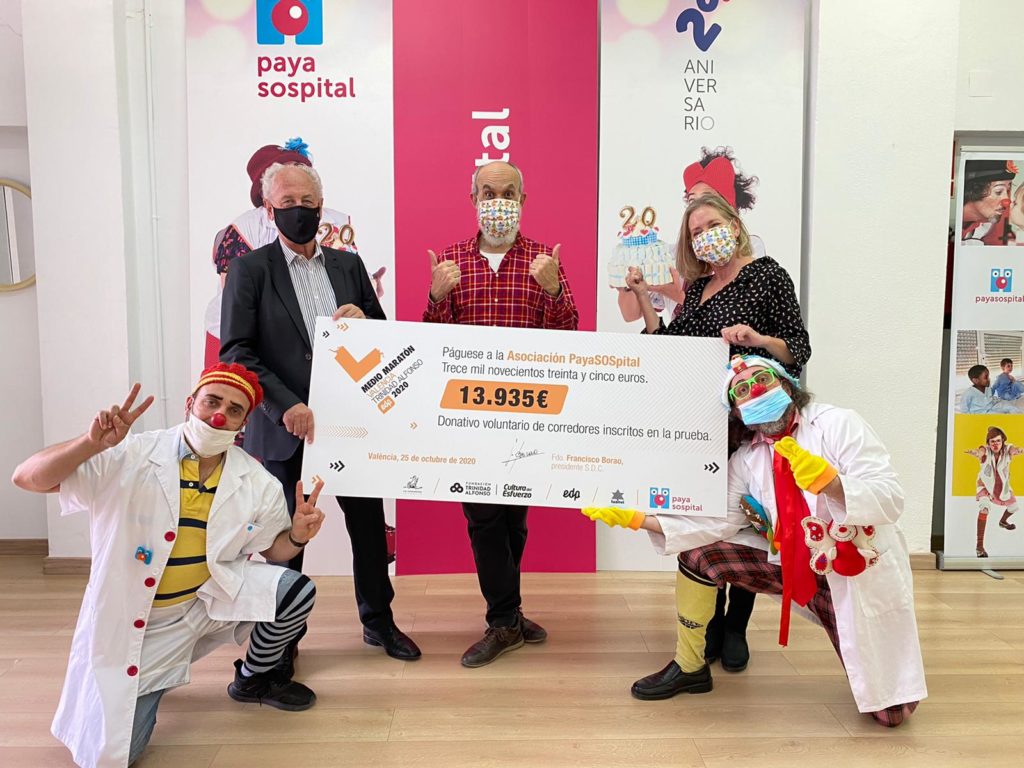 The race organisers, SD Correcaminos, wanted to carry out this extension for the donations to the charity and, at the same time, deliver the €13,935 in charitable contributions made by the runners on registering, which will be channelled to brightening the lives of the children hospitalised in the Comunitat Valenciana through professional clown performances, which are adapted to each child and coordinated with the health staff. Paco Borao, the president of SD Correcaminos, handed over the symbolic check for this charitable contribution from the 4,645 runners to Sergio Claramunt, the artistic director and founder of Payasospital.
The contribution from the Trinidad Alfonso Foundation is pending
Due to the suspension of the fun run, Payasospital has not been able to benefit from the '1 euro per runner' scheme through which the Trinidad Alfonso Foundation rewards the efforts of those participants who cross the finish line. It was a real pity this occurred in a race for which the message "no more bibs available" had to be displayed after 20,000 people registered, as it would have led to a further very significant contribution to the charity. For this reason, the organisers wanted to make an extension so that in 2021 the NGO can benefit from this scheme with thousands of participants crossing the finish line of the best half marathon in Spain.
In addition, during the registration period for the next race, anyone, whether they are participating in the race or not, can make a new donation to Payasospital on the Valencia Half Marathon website (www.mediomaratonvalencia.com) by acquiring a 'charitable registration' or by ticking the corresponding box when registering for the race.
Related news