New "Valencia I'm Coming" training shirt by Luanvi
17 June, 2020
You can now get your shirt "Valencia I'm Coming" by Luanvi! The training shirt for fans of the Valencia Marathon and Half-Marathon Trinidad Alfonso EDP will accompany you on your path to the fastest times in Valencia Ciudad del Running.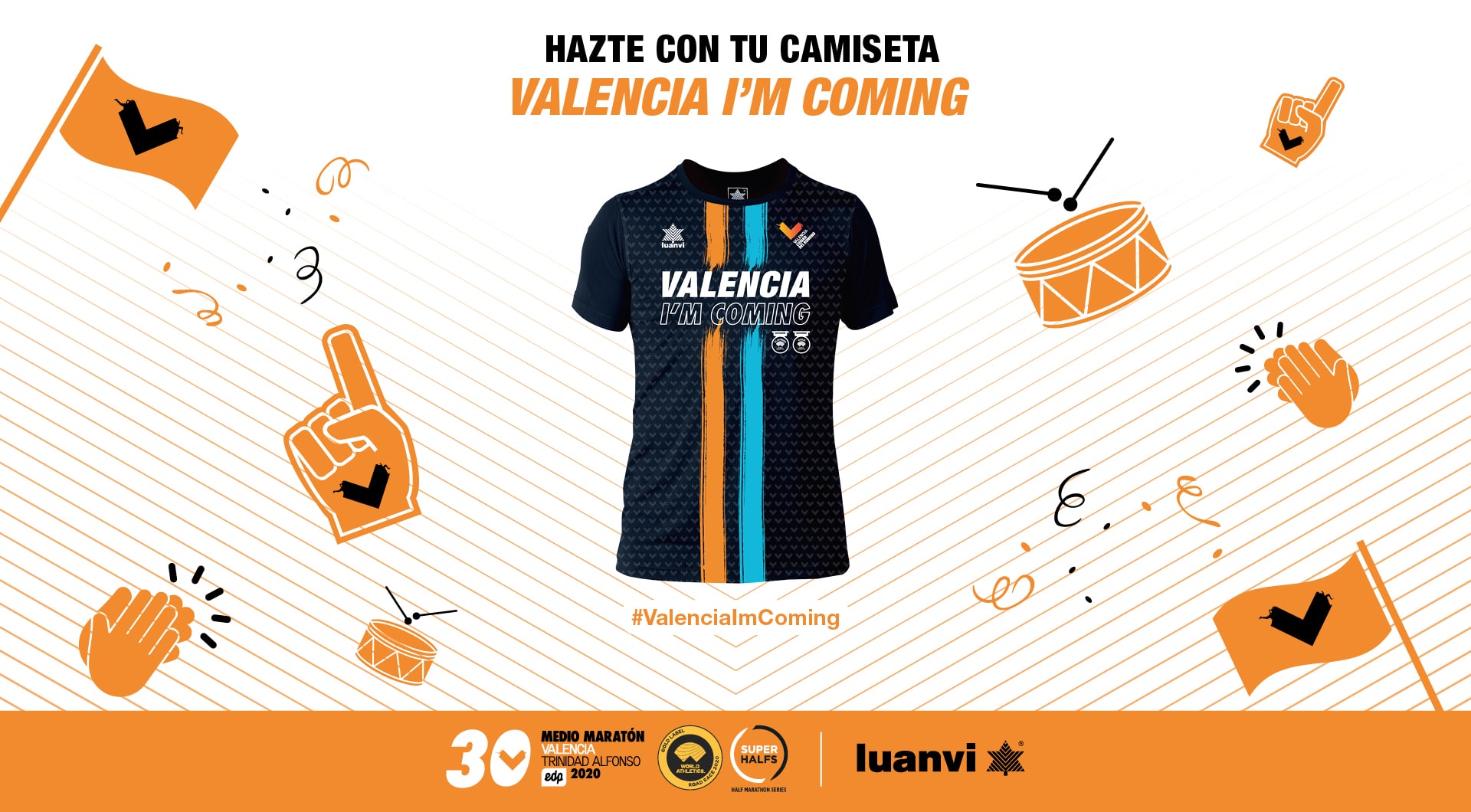 With the slogan "Valencia I'm coming", the shirt features the World Athletics labels and the characteristic lines marking the route to the Finish in the streets of Valencia Ciudad del Running. It is a shirt that will highlight those who choose Valencia to run in, no matter what the date or weather. This is a training shirt for real fans.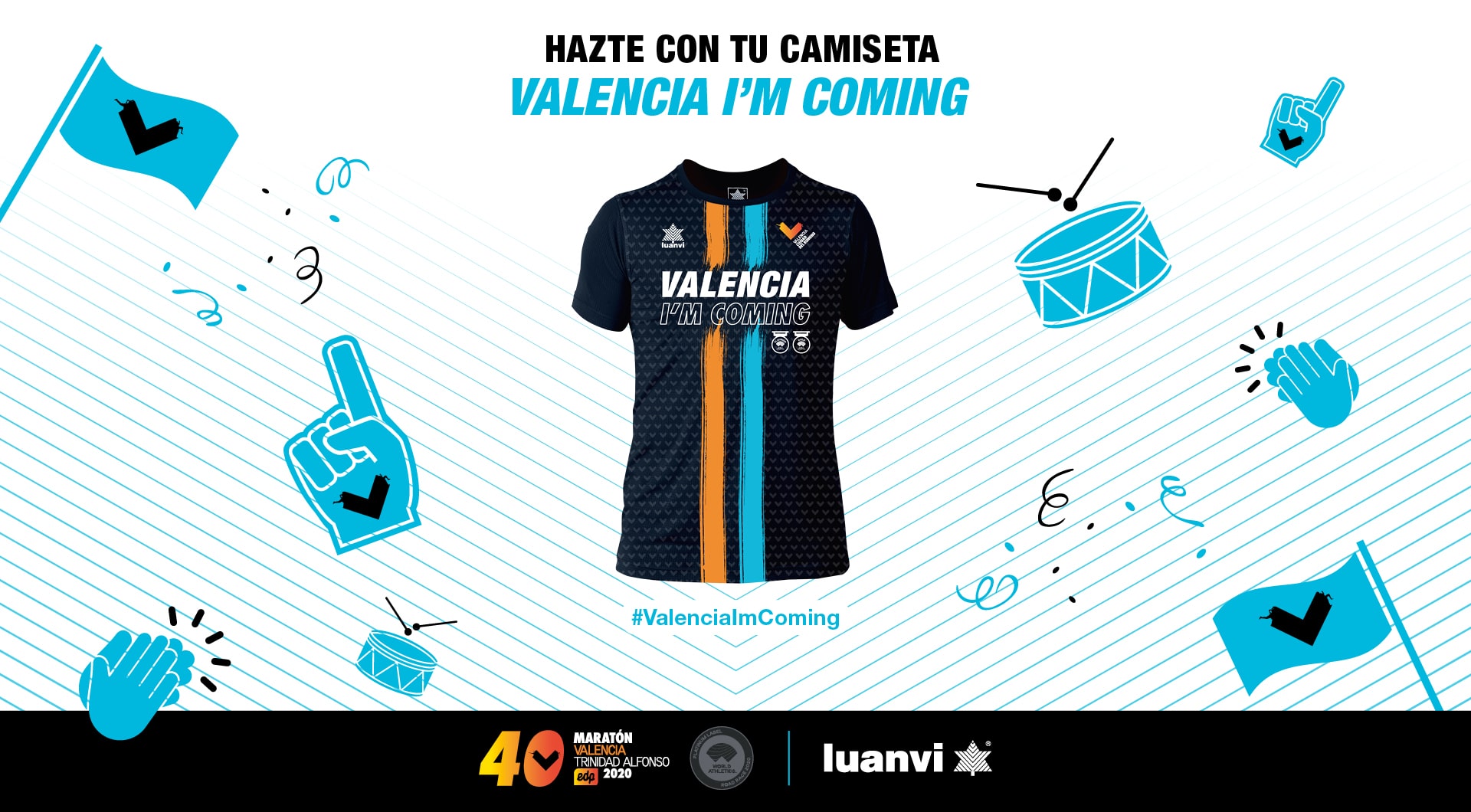 The shirt, like those in earlier editions of the trials, is made from a breathing, highly elastic mesh, made from multi-fibres with Cool-Skin technology, which ensures fast-drying of sweat and keeps moisture at bay. Furthermore, it has flat seams — the flatlock system — which minimises rubbing against the runner's skin.
The technical garment comes in two models — one tailored for men and the other for women. You can buy it on Luanvi's web site for just €18 plus shipment costs.
Related news