The first ten Finishers in the Valencia Marathon will have direct access to the 2021 Tokyo Olympic Games
11 June, 2020
World Athletics, the world's top-ranking institution in the athletics field, has announced new regulations covering classification for the Tokyo Olympic Games, which will finally be held in July and August 2021, with technical measures that will turn the Valencia Marathon Trinidad Alfonso EDP into the ideal trial for getting an Olympic Passport.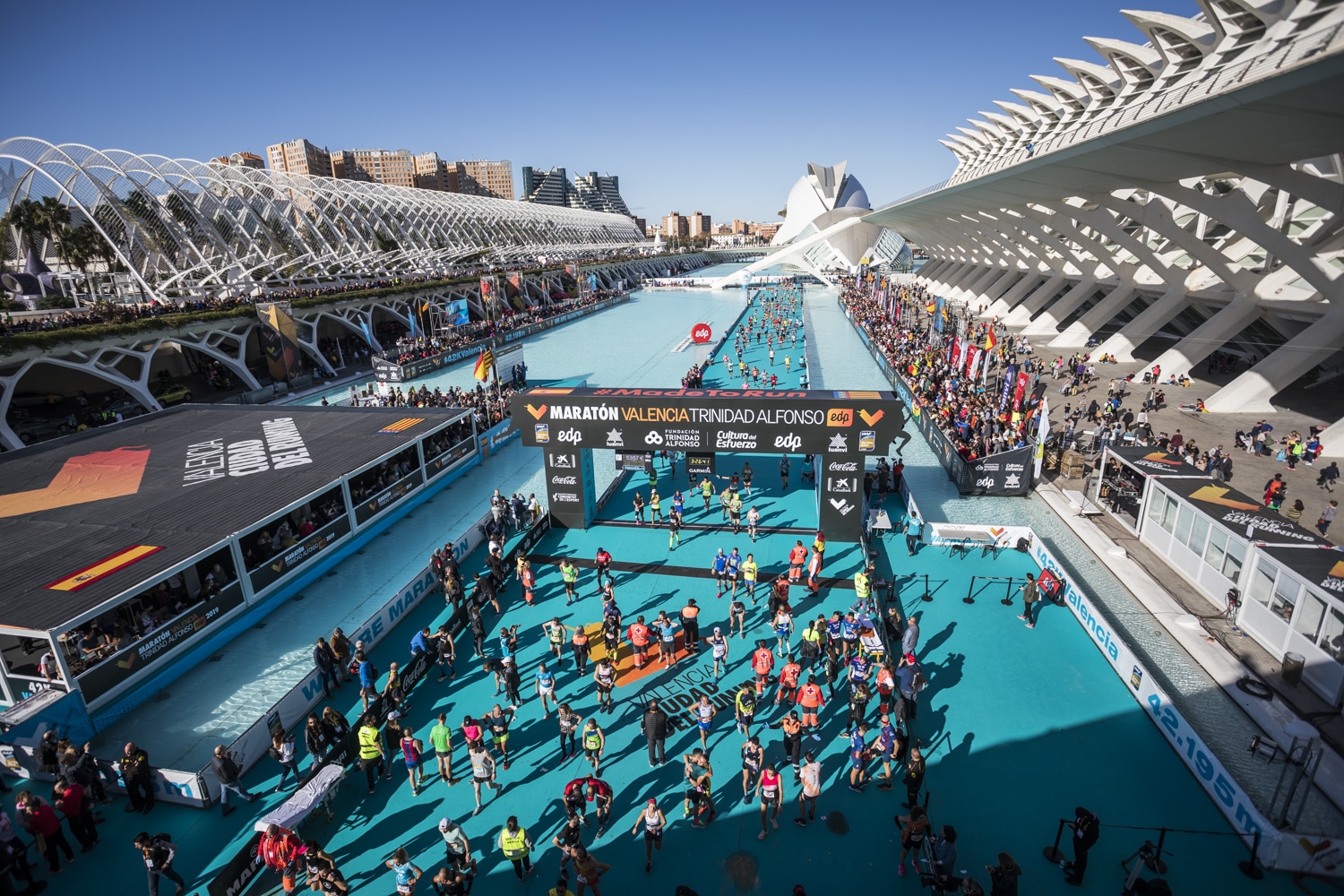 These new measures, drawn up and approved by World Athletics' Competition Committee during the months of pandemic lock-down, establish that from the 1st of December, the first 10 Finishers in the Platinum Label marathons, both in the cases of men and women, will automatically classify for the Tokyo Olympic Games, subject to the approval of their National Federations. The Platinum Label is the highest distinction awarded by World Athletics and the Valencia Marathon will premiere this in 2020.
In addition to the first 10 athletes directly classifying for Tokyo 2021, World Athletics has set a 'window' to achieve the qualifying time for the Marathon (2 hours 11:30 for Men and 2 hours 29:30 for Women). This window spans from the 1st of December 2020 to the 31st of May 2021. The Valencia Marathon Trinidad Alfonso EDP and the Fukuoka Marathon will be the only ones falling within this window and thus be key dates for the world's athletes to run in a time that will qualify them for the 32nd Olympic Games in Japan. The Valencia Marathon is thus not only one of the first big international trials to classify but is also the one furthest from the 2021 Olympic Games, giving athletes more time to recover and even to run another marathon in the Spring should they need a second attempt to qualify.
The Valencia Marathon Trinidad Alfonso EDP is a trial held by SD Correcaminos (running club) and Valencia City Council and on the 6th of December we look forward to seeing the best possible cohort of professional athletes taking part in the race's 40th anniversary.
Related news