Valencia Marathon and Teika are seeking women's opinions to increase participation with '+ Finishers'
8 March, 2022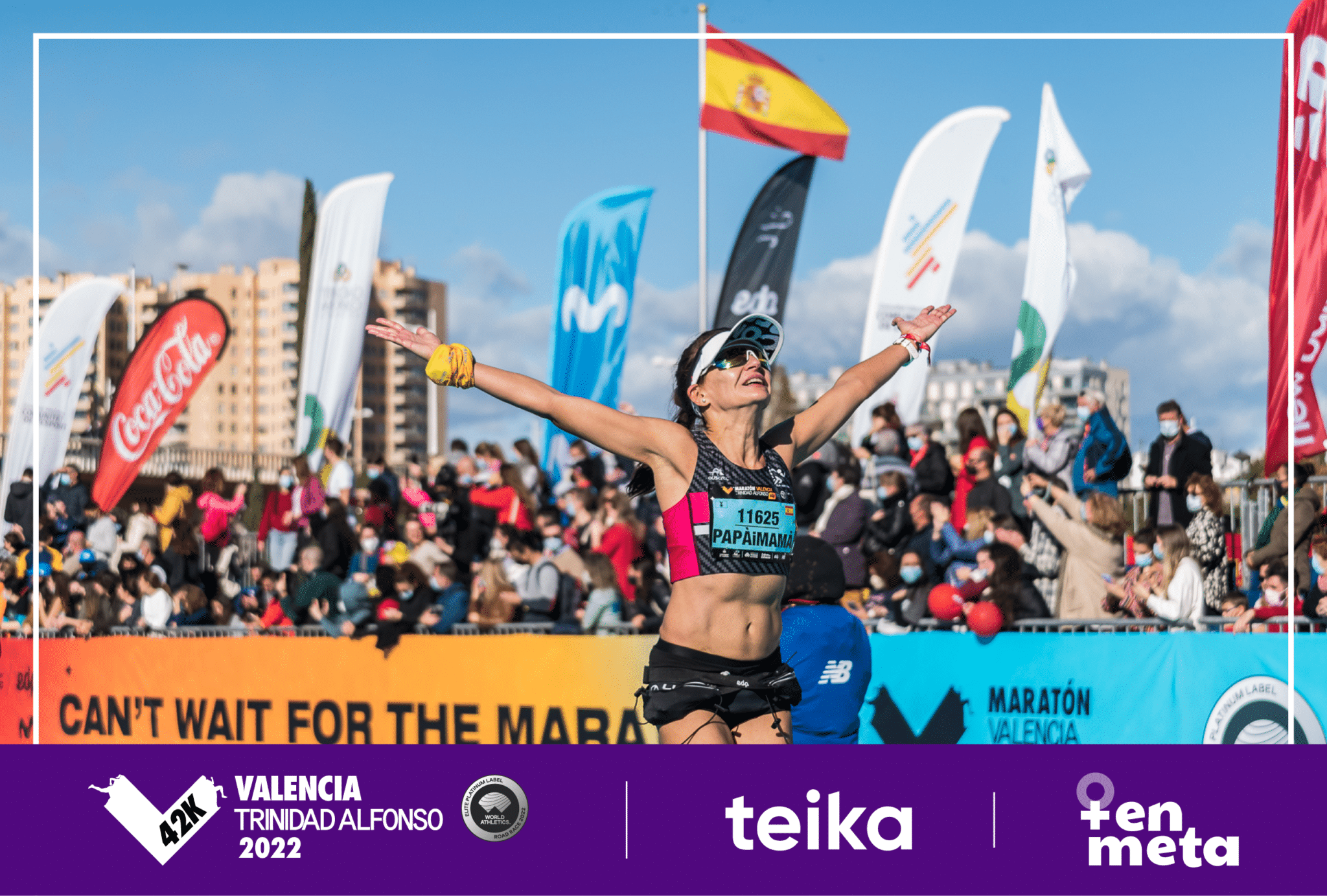 The
Valencia Marathon Trinidad Alfonso
continues working to increase the total number of women participating in the race the RFEA considers to be the best in Spain. For the last two years, it has been working together with the Valencian company
Teika
on the
'+ Finishers'
campaign, which has involved different initiatives to increase the 17% of women who are currently registered to achieve their goal of crossing the finish line on 4 December. Now, the race organisers together with Teika, a vending company that also collaborates in
popularising women's sports
in other disciplines including football, basketball, rugby and cycling, are to carry out a major survey amongst all the women who have already registered, as well as extending it to the runners on the
Valencia Ciudad del Running
database who have not yet decided to take the leap to 42,195 metres, in order to understand first hand what they need or what is stopping them from furthering their participation or taking the step up to running a marathon. This initial study will be guided by professionals from different fields including trainers, psychologists and doctors in order to look at various perspectives and obtain pertinent information that will help the Valencia Marathon organisers as they continue working in an effective and practical way towards their objective of increasing the number of women in long-distance races.
About ' + Finishers'
In 2020, the Valencia Marathon and Teika launched the '+ Finishers' initiative, which aims to promote sport among women and encourage those who are already running to prepare for long distances through different training and awareness activities, including the documentary "12 at the Finish Line", which tells the personal, sporting and family stories of 12 women. You can watch it
here
.
Related news