Valencia Marathon and New Balance launch the official T-shirt of the 42nd edition
10 November, 2022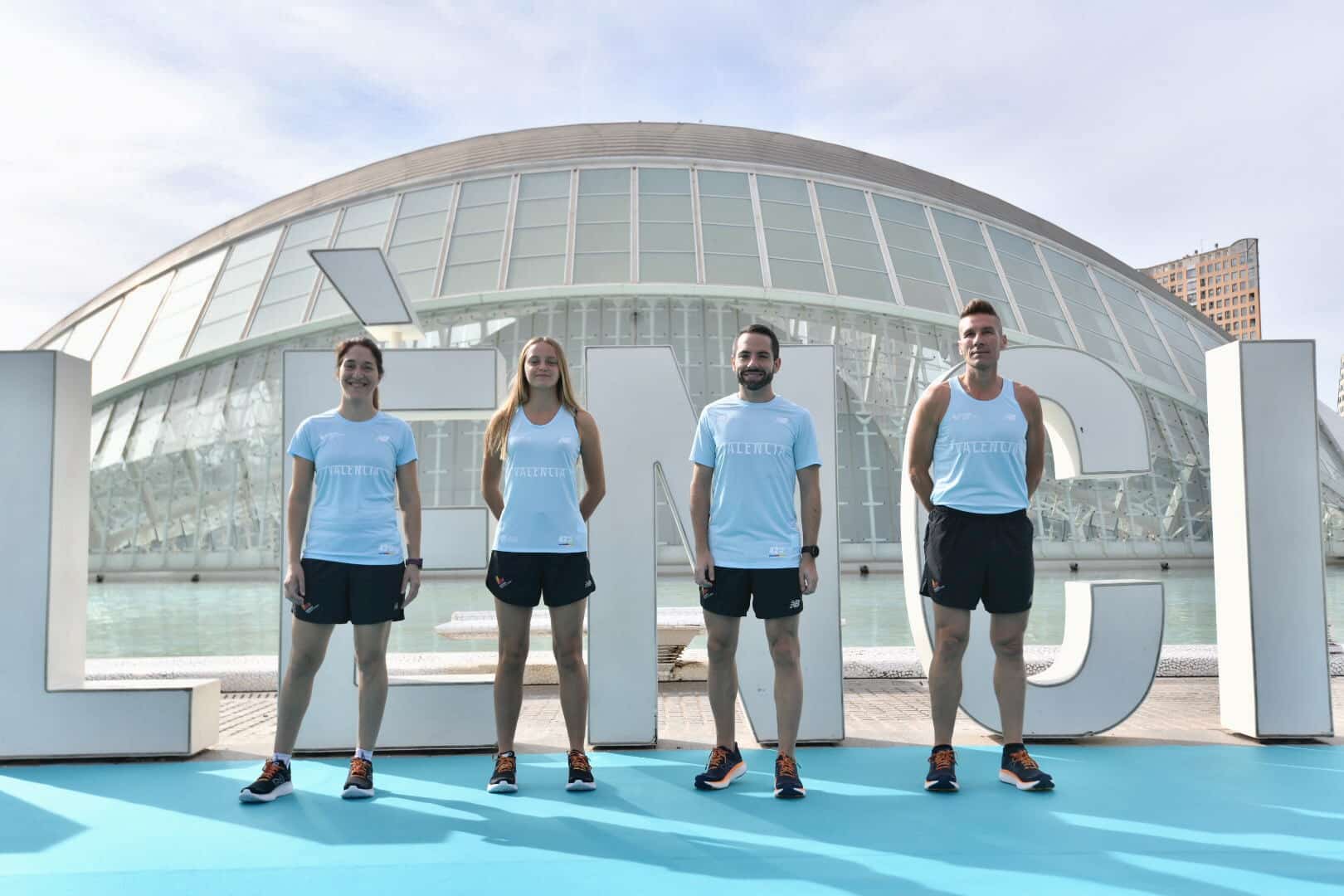 The Valencia Marathon Trinidad Alfonso and New Balance have today launched the official T-shirts for the race's 42nd edition, which will take place on 4 December. It is an elegant T-shirt inspired by the colour of the water in the lake at the City of Arts and Sciences over which the blue finish line walkway is placed, the design also includes the word Valencia and small details commemorating this special year, with the symbolism of the number 42 representing the edition and the number of kilometres run in this mythical race.
Once again this year, the 30,000 runners entered in the Valencia Marathon were able to select the model of the official New Balance T-shirt they wanted by choosing between a tank top or short sleeves when registering for the best marathon in Spain.
The T-shirts, in both men's and women's styles, are made from polyester for a comfortable feel and lightweight fit and feature NB DRY technology to wick moisture away from the body during the run.
Juan Botella, Director General of S.D. Correcaminos, explained "this is the second year of our alliance with New Balance and we are very happy with everything the brand is working on, not only with our race, but also in the city of Valencia, which is demonstrated both by this T-shirt and by the Valencia Marathon capsule collection and by all their other initiatives".
For his part, Manuel Rodríguez, the manager of Sports Marketing-Running at New Balance, has highlighted that the brand "has tried to create a design that meets runners' expectations". "In the design we are emphasising the colours of Valencia, of the sea, and above all our pride by having Valencia written on it, which is very important both for the Marathon and at an international level. The design is adapted to the runners with a lot of branded technology, breathability and a good fit, providing maximum performance for 4th December", he added.
Valencia capsule collection
The capsule collection that New Balance has dedicated to the Valencia Marathon Trinidad Alfonso was also launched at the event, which consists of commemorative running shoes, T-shirt, jacket and shorts. The special collection will be available to purchase in selected shops and at the ExpoDeporte runners' fair on 2 and 3 December prior to the race.
Related news