The 10-kilometre Valencia Trinidad Alfonso Race announces the last one thousand bibs for those wishing to enter the forthcoming trial
20 June, 2019
The 10-km Valencia Trinidad Alfonso Race (which will be held in parallel with the Valencia-Trinidad Alfonso EDP Marathon on the 1st of December 2019), announces that there are only 1,000 bibs left for the trial, and that it will also be the last time a trial is held over this distance in Valencia.
The 10,000-metre race has accompanied the Valencia Marathon since 2011, when the decision was taken to site the Start and Finish in The City of Arts and Sciences. Since then, the 10-km trial has been held alongside Spain's best marathon and has witnessed the steady growth of the latter trial. The 10-km Race has also made the Marathon better known and encouraged thousands of runners to take part in the 42-km trial in the future. Furthermore, the 10-km event has been a great choice for those travelling with marathon runners to Valencia Ciudad del Running.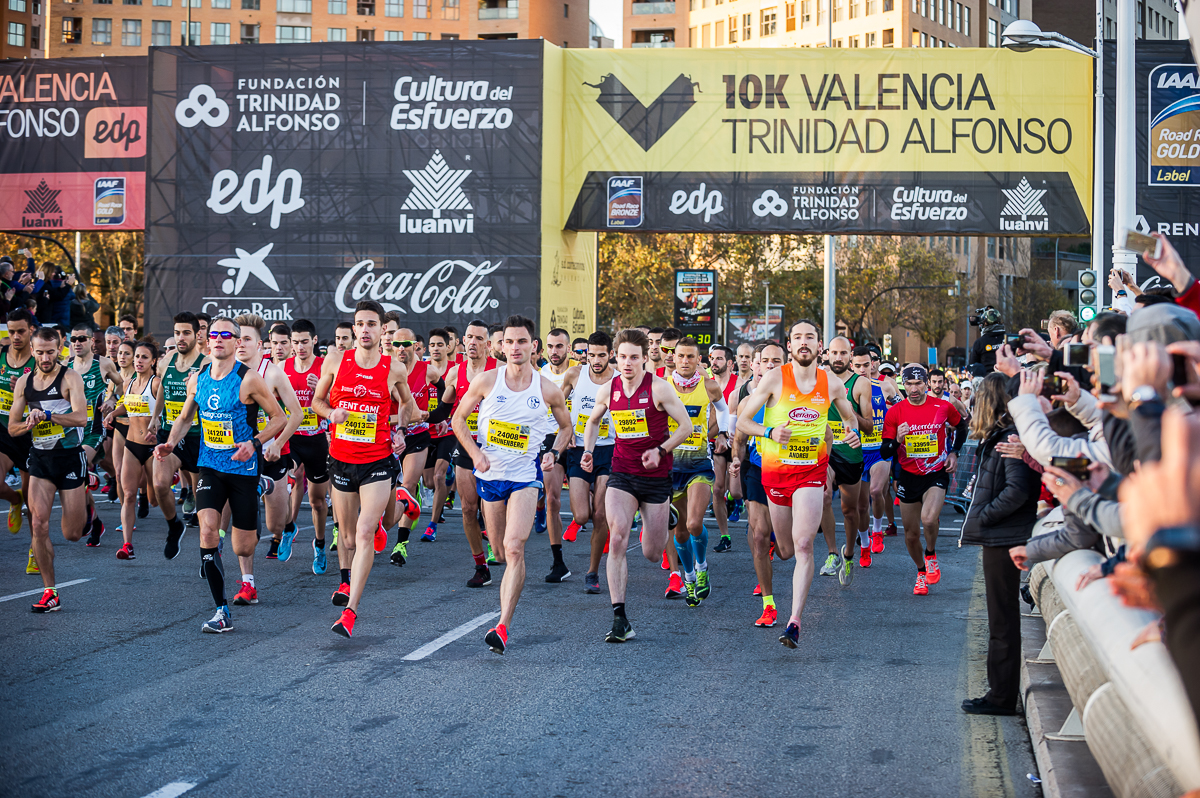 This year, to lessen the infrastructural impact of the steady growth in the Valencia Marathon, the number of bibs for the 10-km Race was cut from 8,500 to 7,000. Now, there are just 1,000 left for the trial. This will be the last chance to run in the 10-km Valencia Trinidad Alfonso Race, given that the Organisers (SD Correcaminos and Valencia City Council) will put all their efforts into the 40th anniversary of the Marathon.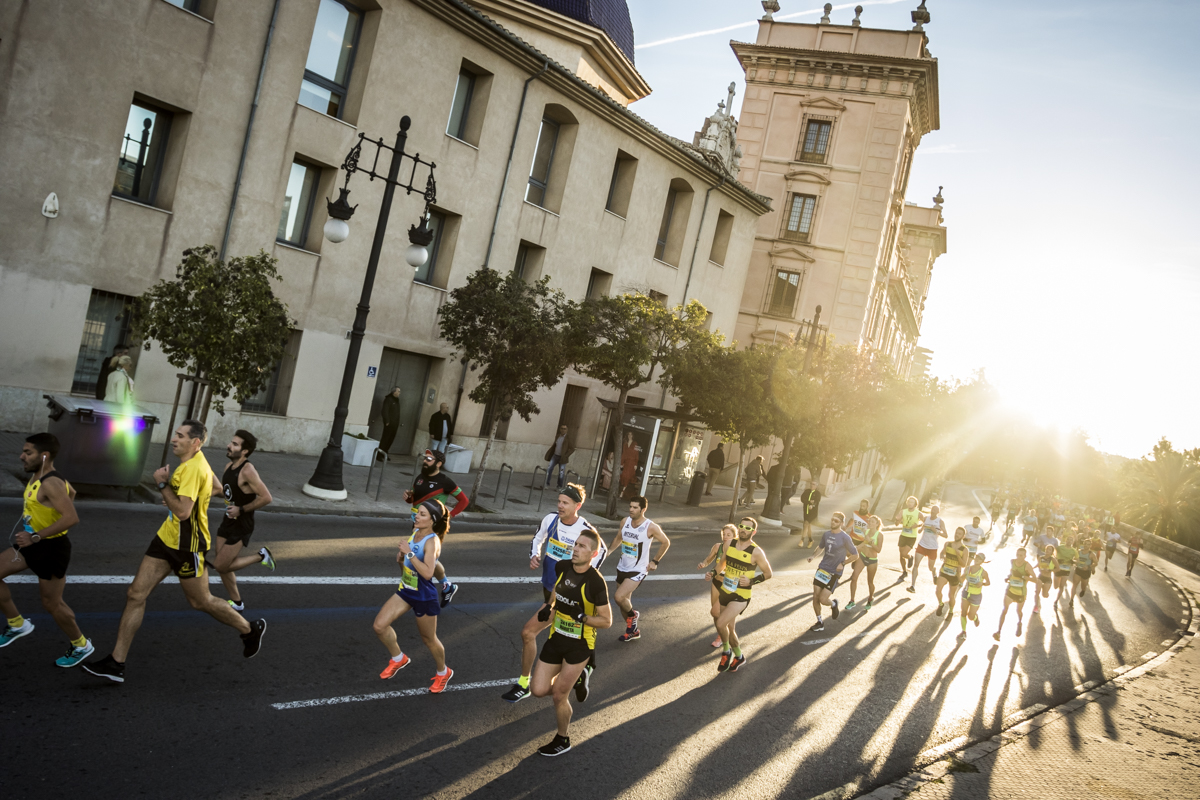 Thus all of the organisational effort, security measures, and runners' care will solely focus on the Marathon from 2020, onwards. This will ensure the growth of Valencia's most important sporting event for which the 2019 target is 25,000. Numbers in succeeding years are likely to grow further.
A Special Edition to bid farewell to the 10-km Race
The 10-km Valencia Trinidad Alfonso Race, which has just celebrated the award of the IAAF Silver Label (International Association of Athletics Federations), will give the 7,000 runners taking part in the trial a special send-off. The runners will start and end the 10,000-metre race by crossing the boardwalk over the ornamental pond. The elite athletes will have the added incentive of running the race faster than ever in what will be Valencia's last 10-km trial.
The Race Organisers would like to thank the thousands of runners who have taken part in the eight editions of the trial so far. They invite those taking part in the 2019 race to celebrate the last edition. Runners can take solace in the fact that other 10-km options are available where they can practice their skills until they are ready to take part in a marathon.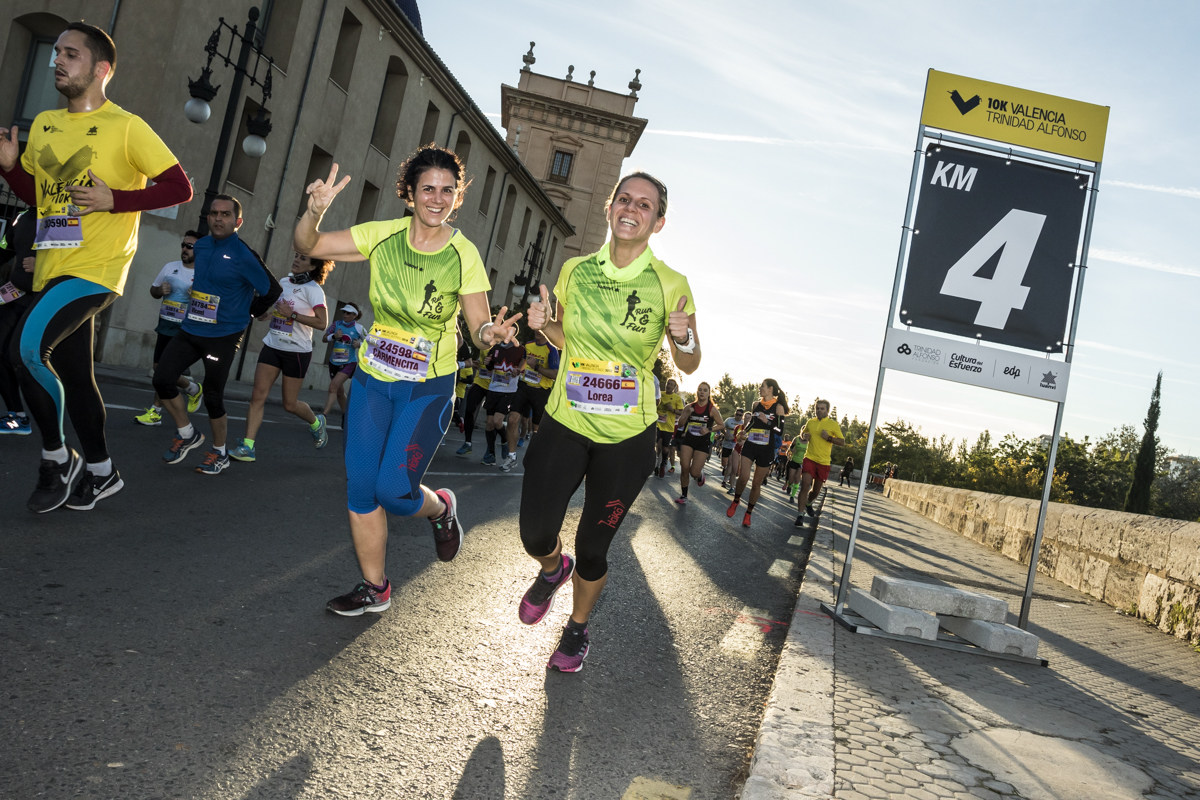 Related news