"It is perhaps the most difficult editions of the Valencia Half Marathon because we are coming off the back of two world records"
21 October, 2022
The Valencia Half Marathon Trinidad Alfonso Zurich, which will be held this Sunday 23rd October, is facing its most difficult edition after breaking the men's world record in 2021 and the women's world record in 2020. In spite of that, it will have big names who hope to achieve times close to the record.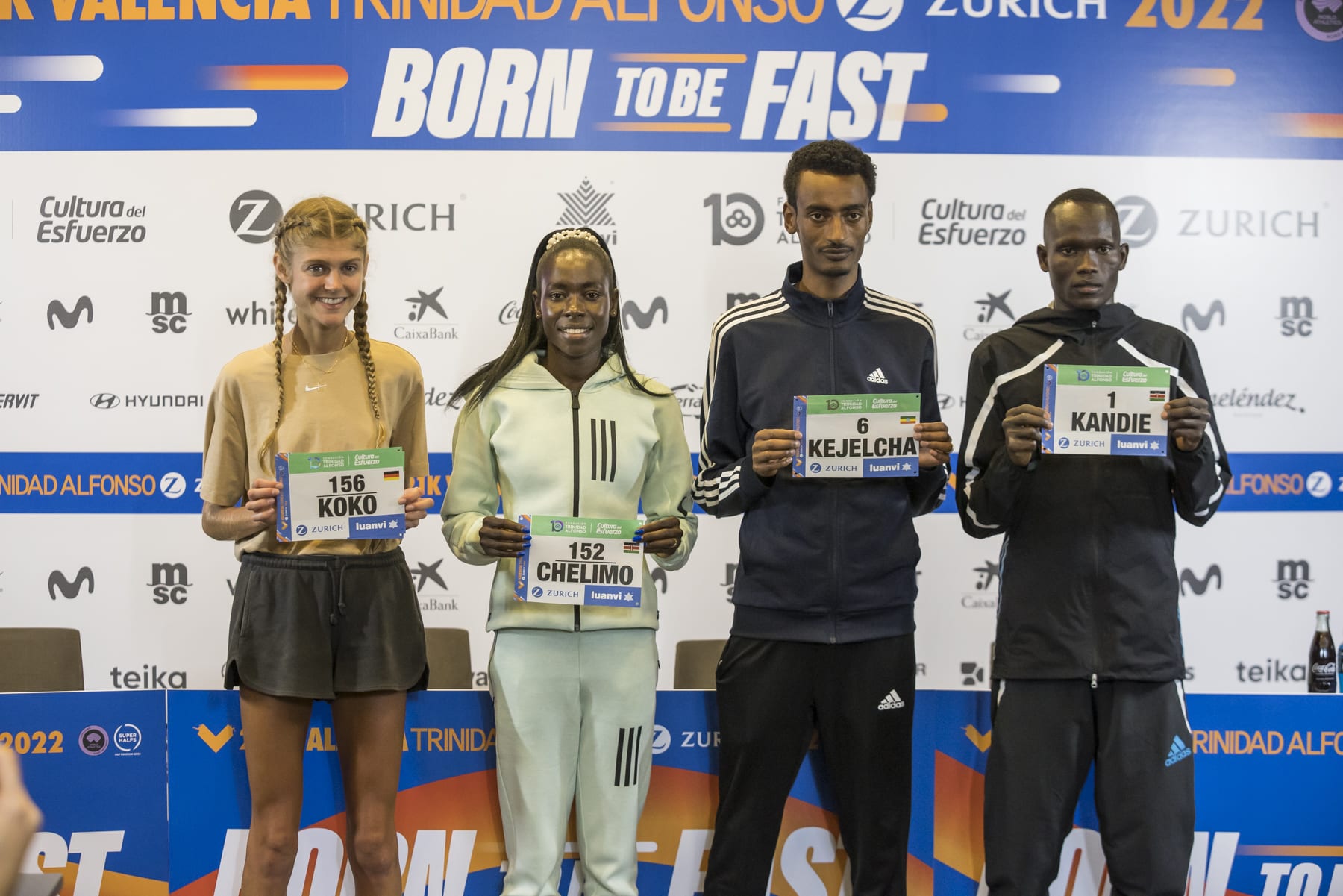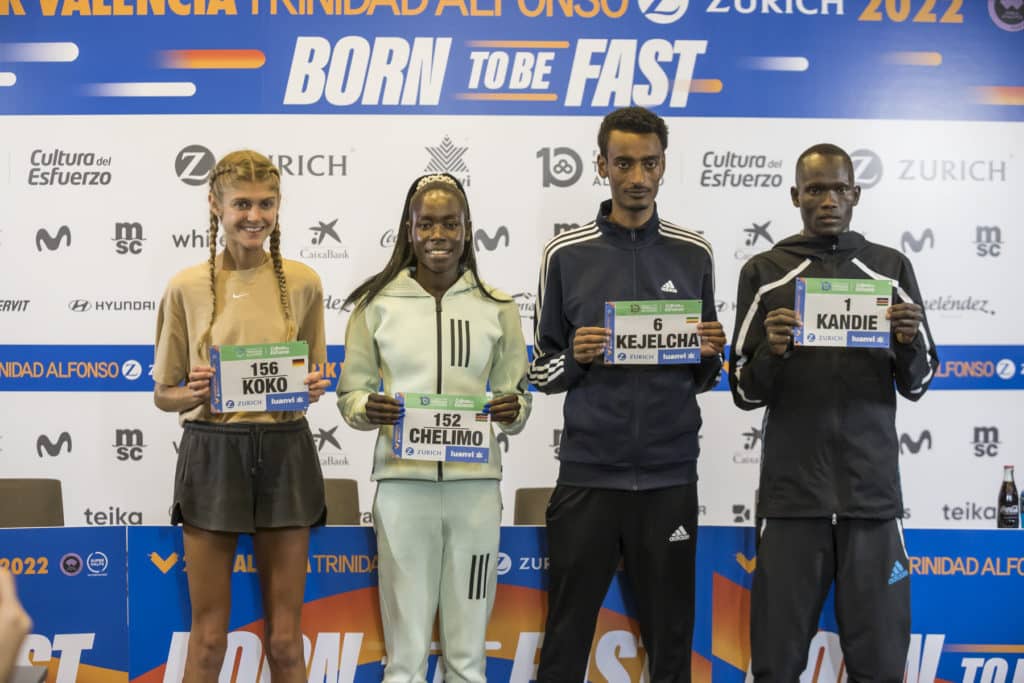 "It is perhaps the most difficult edition of the Half Marathon because we come from a women's record and a men's record that has only been beaten by one second. Running in Valencia means running very fast", said Marc Roig, the race's international elite coach. "The bar in this edition is very high", he pointed out, "but I would like to emphasise that in the men's race there will be several attacks on national records, highlighting the North American area record".
In this sense, the winner of the Valencia Half Marathon 2020 where he got the world record (57:32, not in force), Kibiwott Kandie, has explained that if the weather is good and according to the training he has been doing, "I have been very focused on this race for the last two months, it is possible that I will get closer to the record times". 
Also, the winner of the 2019 edition, Yomif Kejelcha, has assured that his preparation has been "very good to try to give the best of me and assault the national record of Ethiopia", although he laughingly commented that "winning the race is very difficult, because the best are here, as you can see Kandie".
On the other hand, Margaret Chelimo was happy to be back in Spain and pointed out that she is very motivated "because it is the best half marathon in the world, so I am going to give my best". "I hope to achieve a better time than in Barcelona", she added.
German athlete Konstanze Klosterhalfen, who has been training in Kenya for the first time over this distance, admitted that she is nervous but well prepared for this new challenge. "I'm coming to Valencia to see how far I can run, to see how fast I can run", she said.
Related news