WhiteBIT reinforces its commitment to sport by sponsoring Valencia Marathon and Half Marathon
7 October, 2022
The Valencia Half Marathon Trinidad Alfonso Zurich and the Valencia Marathon Trinidad Alfonso add the firm WhiteBIT to their family of sponsors. WhiteBIT joins both events as a new official brand a few months before these are held, scheduled for 23 October and 4 December.
WhiteBIT, a leading crypto exchange company founded in the Ukrainian city of Kharkiv, meets KYC and AML requirements. The largest crypto exchange in Europe, WhiteBIT, signed this sponsorship agreement with the greatest races in Spain (according to the rating of the Royal Spanish Athletics Federation), in its commitment to sport, as other sponsorships in sports already do.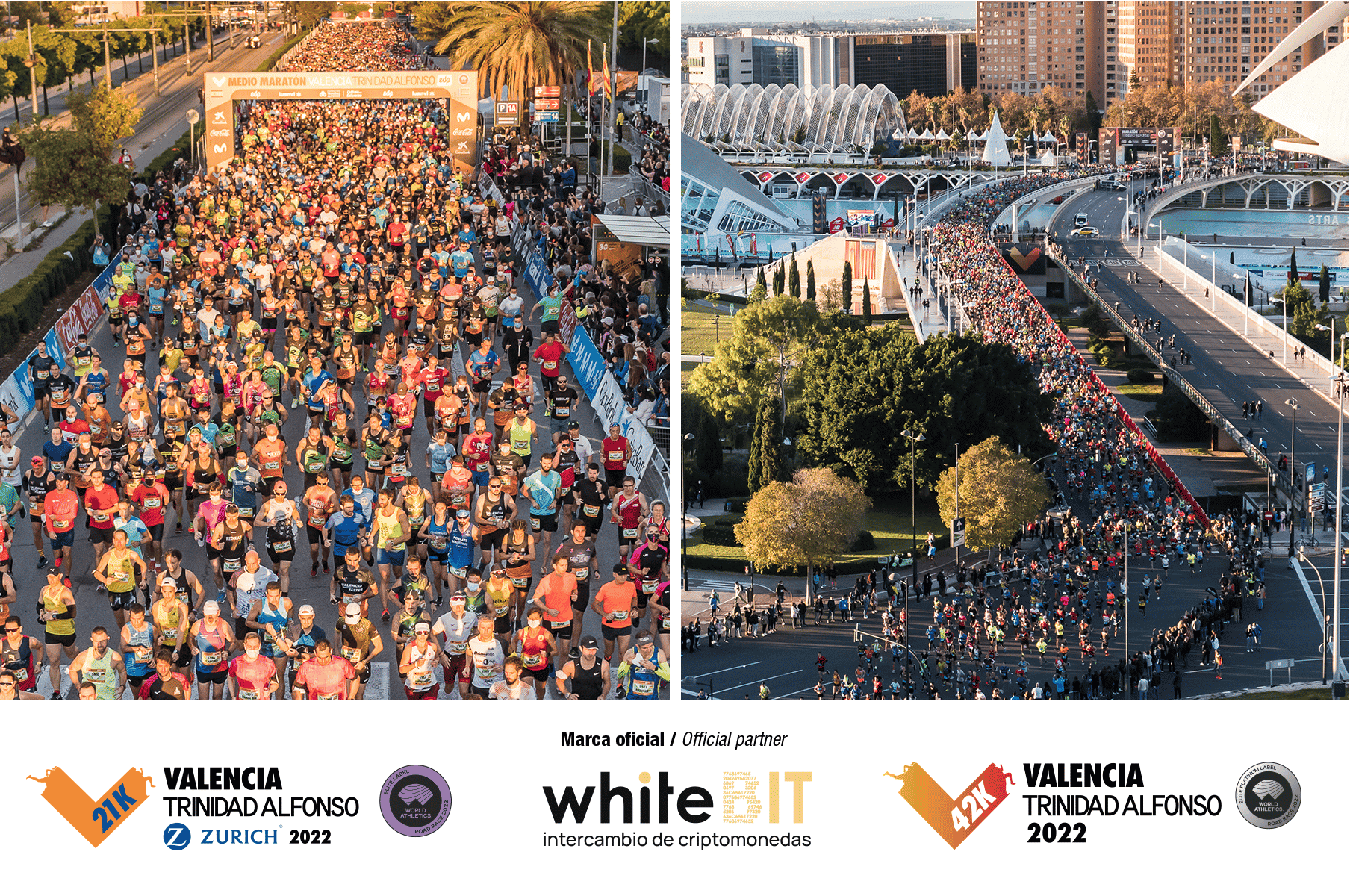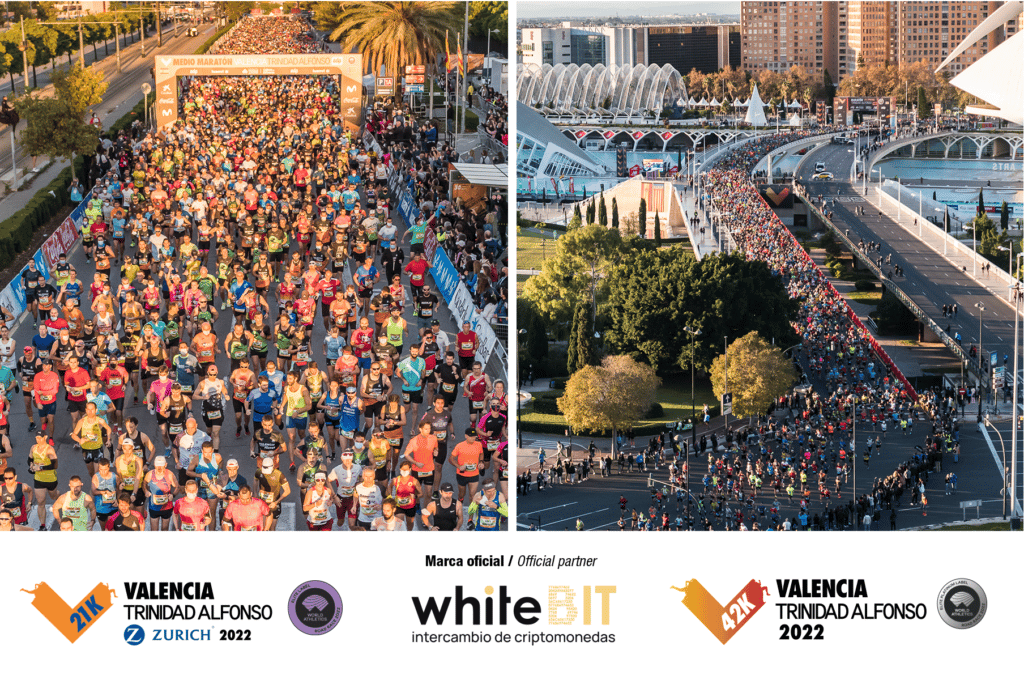 Paco Borao, director of both events and president of SD Correcaminos, considers "it is a pride to keep our races at the forefront, taking leading steps, and this sponsorship agreement in such an emerging area is further proof of the interest aroused by the high level of the Valencia Marathon and Half Marathon in participants and brands".
According to Volodymyr Nosov, Co-founder and CEO of WhiteBIT, "WhiteBIT is proud to participate in the celebration as one of the official sponsors of two such important events in the life of Valencia and the Spanish sports community. Commitment to European sport, running, and football, has become one of our interest points this year".
About WhiteBIT
WhiteBIT is the largest European crypto exchange. It meets all KYC (Know Your Customer) and AML (Anti Money Laundering) verification requirements. Ranked among the top two exchanges in the world for compliance with the security protocol by an independent audit of the Hacken Foundation. The WhiteBIT team has 600 members.
Related news