The Valencia Marathon and Ecoembes recycle 99.99% of the bottles used
18 November, 2019
The Valencia Half-Marathon Trinidad Alfonso EDP, in collaboration with Ecoembes, has managed to cut waste by one metric tonne compared with the last edition of the trial held on the 27th of October. Furthermore, it has recovered for recycling 99.9 per cent of the plastic bottles used in the trial.
This edition of the trial has recovered 6920 kilos of waste, compared with 8040 kilos in 2018. Of the former figure, 2620 kilogrammes was made up by plastic packaging used in the trial, 80 per cent of which came from water bottles, cups, and energy drinks used during the race. The remaining 20 per cent came from other packaging materials or waste generated in preparing Runners' Bags.
There was also 4300 kilogrammes of paper and cardboard waste, which mainly came from fresh fruit packaging, and from products in the 17,500 Runners' Bags handed out in the Post-Finish area.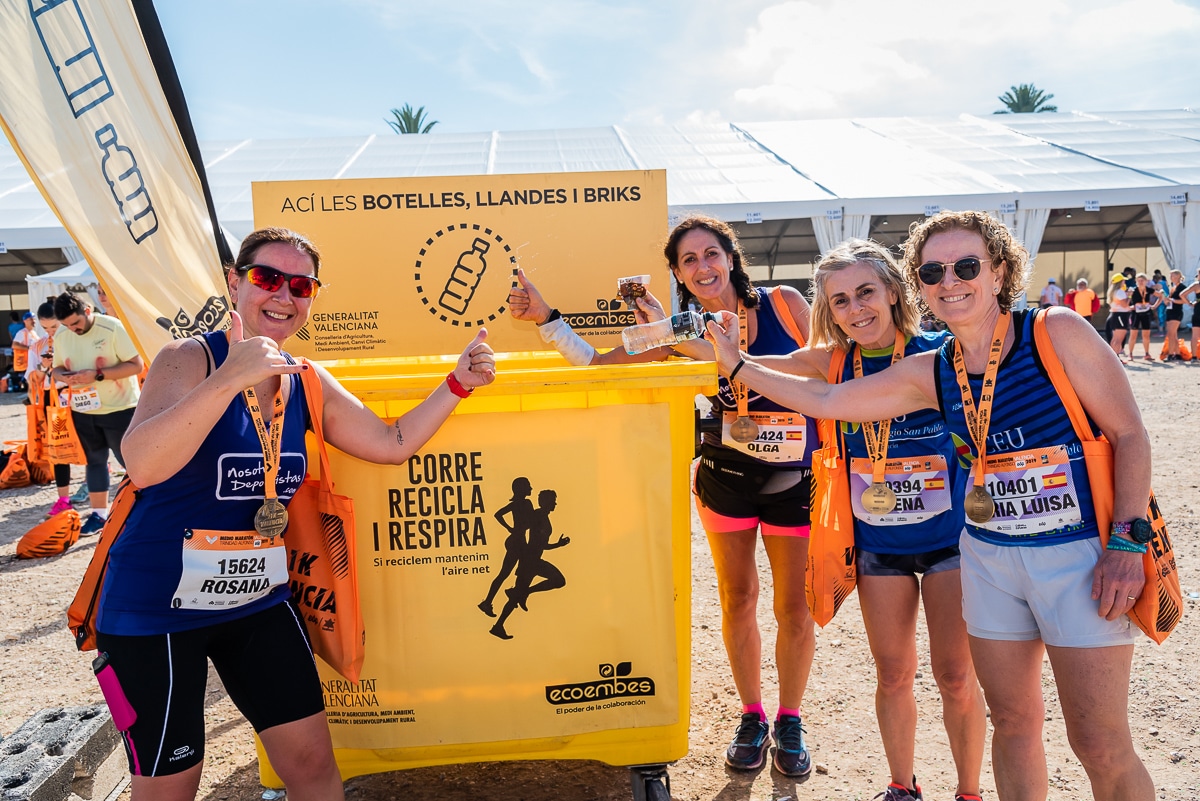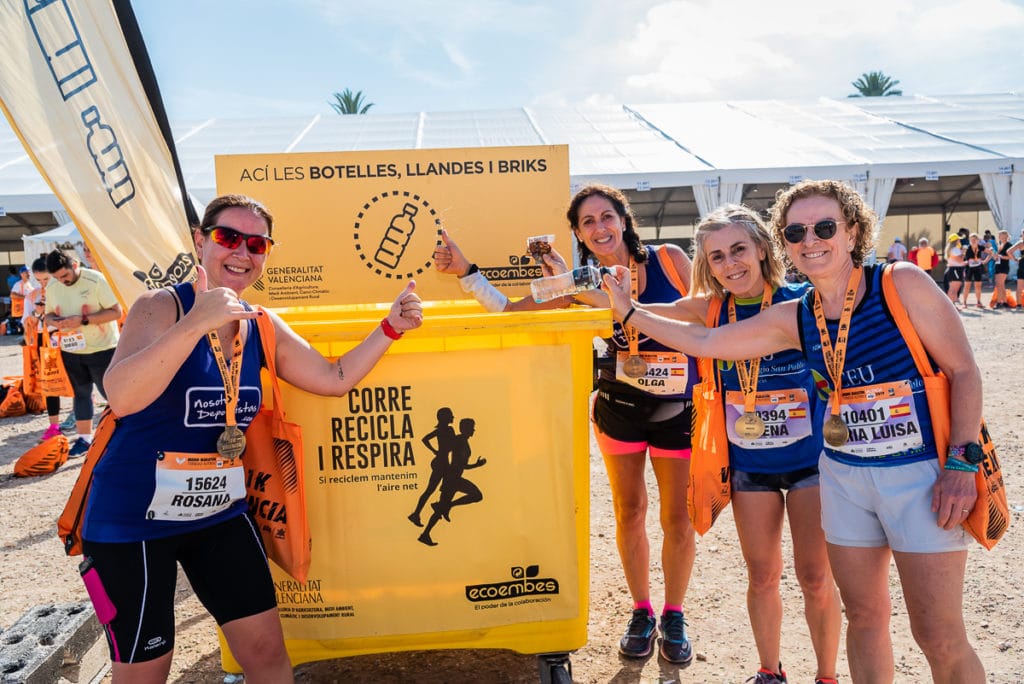 According to Ecoembes this means that "The trial has boosted its efficiency by cutting down the amount of waste produced", mainly thanks to the measures taken by the Organisers, led by SD Correcaminos (running club), in eliminating plastic bags and in opting for electronic documents and processing. "We can say that we are recovering 99.9 per cent of the plastic bottles used in the trial for later recycling. This recovery percentage was achieved at both refreshment points and to the Start/Finish area", they added.
Related news