75% of those registered for the Valencia Half Marathon keep their place for the 2021 edition
2 September, 2020
The Trinidad Alfonso EDP Valencia Half Marathon, organised by SD Correcaminos, has closed the period for choosing options after cancellation of this year's edition in July. Most of the 20,000 runners who had registered for the event have shown their desire to run by transferring their place to the 24 October 2021 edition.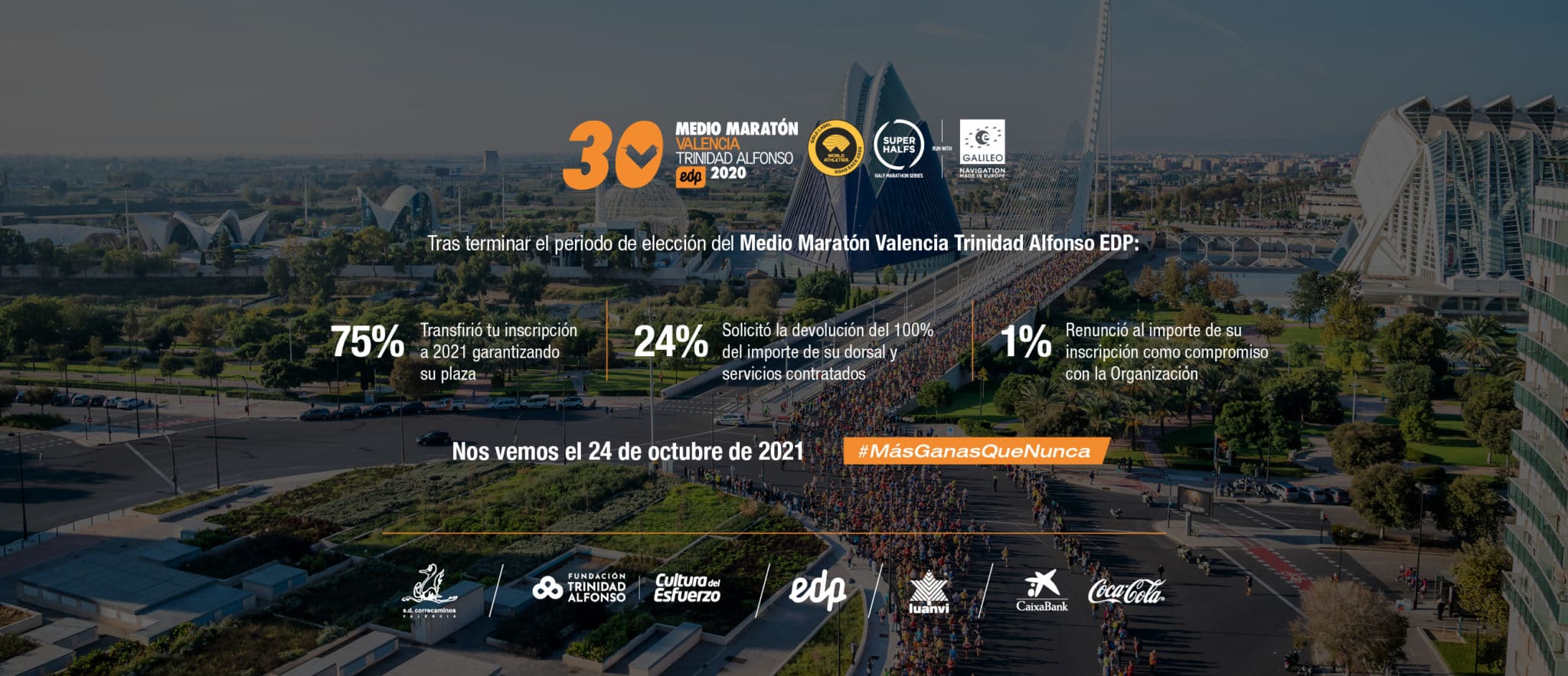 Thus, after the announcement of the cancellation of the event, which was scheduled for 25 October 2020, the Organisation gave the participants the opportunity to choose what to do with their registration. Therefore, 75% chose to move their registration to 2021 to ensure their place in the next edition, 24% requested a 100% refund of the amount of their registration and other contracted services, and finally, 1% chose to renounce the amount of their registration as a gesture of commitment to the Organisation of the event.
Paco Borao, the race director and president of SD Correcaminos, assures that these figures "reflect the enormous trust and loyalty placed by the runners in the Organisation since three out of four participants want to run again in Valencia Ciudad del Running next year, assuring their place for 24 October 2021".
After this process, the Organisation is already working to hold the 2021 edition with all the necessary health measures, although registration will not be open until it has the guarantee that the event can be carried out with more participants than it has already confirmed after the loyal choice of its runners.
SuperHalfs and Plátano de Canarias Circuit

Meanwhile, runners registered for the SuperHalfs international series and/or for the Plátano de Canarias National Running Circuit will be able to carry out their respective challenges, after the term extension announced by both organisations.
Related news