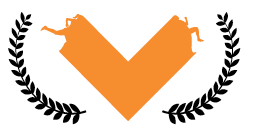 Valencia Ciudad del Running is touring Runners' Fairs for the best national and international races and letting visitors know about the advantages of competing in Valencia. To this end we are holding prize draws for two running bibs at each fair so that the winners can experience and enjoy the year's two big sporting events: the Half-Marathon and the Valencia-Trinidad Alfonso EDP Marathon.
Find out who the winners are
This map shows the Runners' Fairs where we have had a stand. In each city, we update the winners of the prize draws held for those attending one or more fairs throughout the year, visiting our stand and leaving their contact details on our tablets.
To see the winners, click on the icon for each city.
Have you missed out?
Never mind, seize this opportunity to enter with the discount code we have sent you for taking part in the prize draw.

* 1-day RFEA licence not included
Organise your trip with 'Welcome to Valencia' for the best tourist prices and package deals

www.welcometovalencia.com
web site. There, you can manage all the services you need for your trip and for your stay in 'The Running City' and get the best deals. Cheap and convenient, it means all you have to do is choose which race to compete in and remember to take your running shoes with you. We take care of the rest.