Valencia's 15km Night Race sets new records
3 June, 2018
The 15km Banco Mediolanum Valencia Night Race 2018 was won by Josphat Kiptoo Boitand Lonah Chemtai Salpeter in the record-breaking sixth edition of the trial. The previous records on Spanish soil for this distance were smashed and the best international times set for a 15-kilometre trial.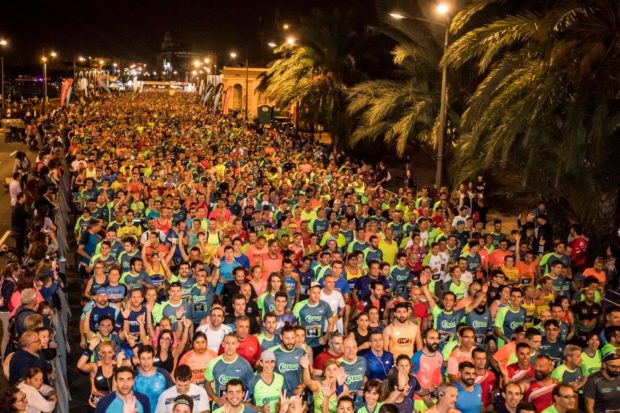 With some 10,000 runners, the 15km Banco Mediolanum Valencia Night Race was won in the men's category by the Kenyan athlete Josphat Kiptoo Boit, who ran the distance in a sizzling 42:02, cutting the record for the circuit by almost two minutes. In the women's category, the Israeli athlete Lonah Chemtai Salpeter finished the race in 47:38, beating the previous record held by Fatima Ayachi by over 5 minutes and in doing so, also beat the record for the 15,000-metre trial in Spain. Both Boit and Salpeter set the best world times of the year for the 15-kilometre trial.
[vcr_custom_gallery source="media: 78642,78637″ limit="60″ link="lightbox" width="210″ height="140″ title="never" class="full_gallery"][vcr_custom_gallery source="media: 62396,62401,62408,62413,62418,62423,62428,62433,62438,62443,62448,62453,62458,62463,62468″ limit="35″ link="lightbox" width="210″ height="140″ title="never" class="full_gallery"]xxxx [/vcr_custom_gallery]
The men's podium was rounded off by Kenyan runner Simon Cheprot (42:32), who kept up a steady pace from start to finish, and by Geofry Kipkirui Korir, who took third place with a time of 42:59. Among the women, second place was taken by the Kenyan Pauline Chemming Korirkwiang, who finished the trial in 47:57. Third place was taken by another Keynay runner, Evaline Chirchir, who crossed the line with a time of 48:20. The outstanding standard of the athletes taking part was confirmed by the fact that no fewer than nine male runners ran the trial in under 45 minutes, and five women chalked up times of under 51 minutes. This made the trial the fastest 15-kilometre race in Spain and was one of the factors that led to it being categorised as an IAAF Bronze Label Road Race.
[vcr_button url="https://sportmaniacs.com/es/races/vi-15k-nocturna-valencia-banco-mediolanum-958/59ddf3bb-4630-4087-89a6-3294ac1f0d09/results#you" target="blank" background="#ff8e00″ color="#000103″ size="10″ wide="yes" center="yes" radius="20″ icon="icon: sort-numeric-asc" icon_color="#ffffff" text_shadow="0px 0px 0px #ffffff" class="boton-vcr-std"]Classifications for the 15km Valencia Night Race 2018[/vcr_button]
Valencia's great running night, as well as bringing together a host of top athletes, also attracted thousands of participants who took part in a night full of leisure, sport, and fun in one of the most keenly awaited events of the sporting calendar in Valencia 'The Running City'. Another feature of the trial was the number of women competitors. Women made up over 29% of all runners entered for the trial, helping make the race a runaway success in every sense.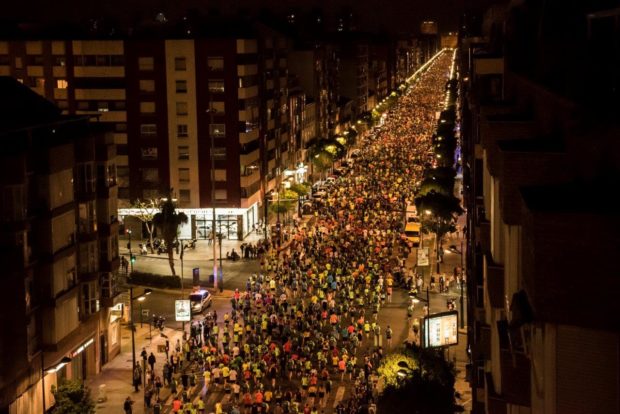 Related news