The Valencia Marathon is seeking the IAAF 'Platinum Label' in collaboration with the city
4 November, 2019
The Valencia Marathon Trinidad Alfonso EDP seeks ever higher quality standards and to this end, the race Organisers — SD Correcaminos (running club) and Valencia City Council — hereby announce their aim to meet the IAAF's strict requirements for the new 'Platinum Label' in time for the marathon on the 1st of December. The IAAF is the world's highest athletics authority. Gaining IAAF Platinum Label status would put the trial among a select group of races that includes the six Majors, the world's top marathons.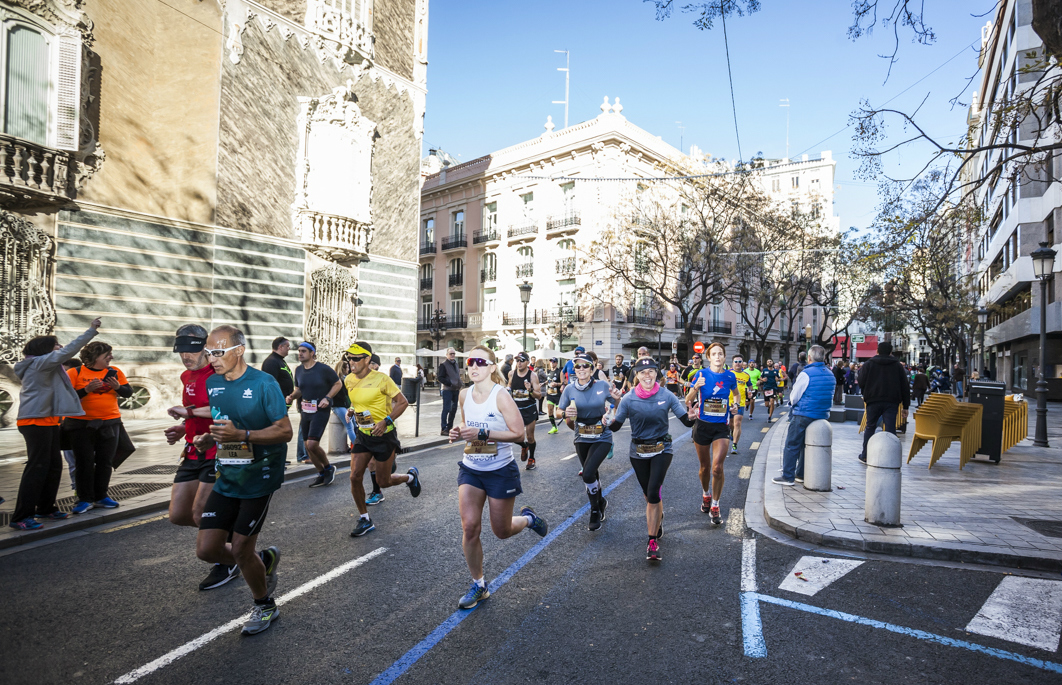 As well as improving various aspects of safety standards and services for runners, the trial also has to meet requirements covering a census of elite athletes. The main hurdle the Valencia Marathon needs to overcome to win the coveted Platinum Label is to free the city of parked vehicles lining the route on the morning of the trial. This is for security reasons given the sheer scale and international importance of the Valencia Marathon.
That is why the race Organisers have reached agreement with all political parties represented in the City Council to pursue this goal, thus benefiting both the event and the city from now on. With this end in view, all political parties have drawn up an 'Institutional Statement' to show their commitment to attaining this objective for the city. The Valencia Marathon is already seeking solutions to minimise the impact of the measure on Valencia's citizens on the day of the race. At the same time, the Organisers have contacted the city's Neighbourhood Associations to ensure that citizens are fully informed of the new initiative.
The need to get citizens on board
The Organisers wish to express their gratitude for the trust placed in the event by the thousands of runners taking part in what is both Spain's best marathon and one of the world's Top Ten trials. They also wish to thank Valencia's citizens for their involvement and understanding. Their collaboration is key to the event's success and in making giant strides on the path to growth in the sport and tourism fields.
Related news