At present, the Valencia Marathon will not be accepting more registrations for the 2021 race
14 February, 2021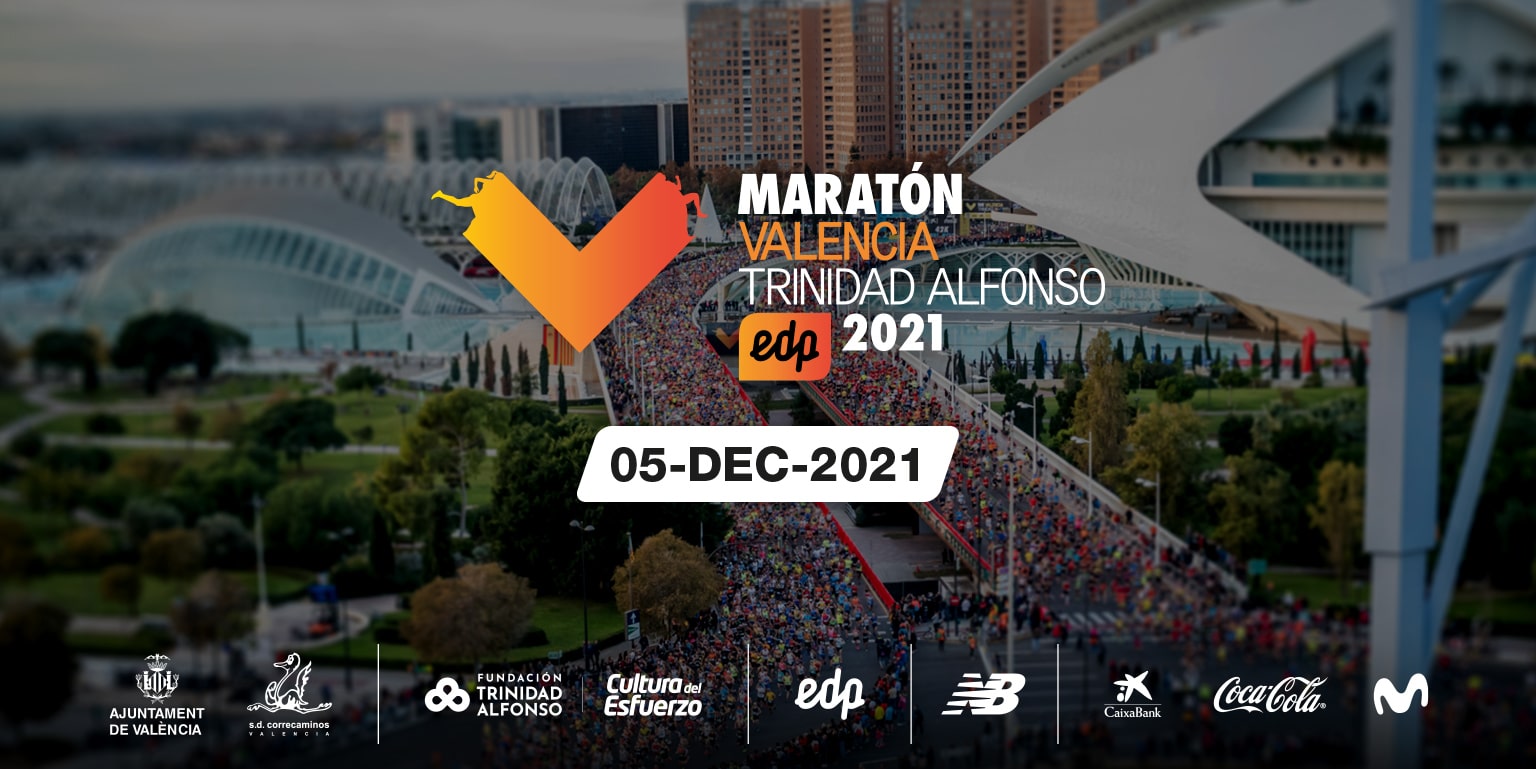 The Valencia Marathon Trinidad Alfonso EDP, which is organised by València City Council and SD Correcaminos, has started the process of contacting all the runners registered for the next race, set for 5 December 2021, with a message of optimism for the future.
Although the health situation currently remains delicate, the organisers are confident of constant and positive progress over the coming months, with the hope of being able to hold the fun run again with thousands of participants. This will be the main objective of the Valencia Marathon during 2021, working to make a race possible that welcomes all the runners who placed their trust in it by transferring their registration to this year. The organisers will also be working to adapt all the previous procedures and the event to the health situation, and always taking the maximum care for the safety of the participants.
In recent weeks, there have been many questions addressed to the Valencia Marathon about opening for new registrations for this year's race, another sign that runners are also looking to the future with optimism. However, the organisers have taken the decision not to accept new registrations until they are absolutely certain they will be able to guarantee the event will take place for the nearly 20,000 people who, last year, chose to transfer their registration to 2021.
Depending on how events progress in the coming months, the organisers will take the appropriate decisions to safeguard runners. If necessary, this may mean once again giving registered runners the opportunity to ask for a refund on their registration if it is not possible to guarantee, as the organisers wish, that the Valencia Marathon will take place with mass participation.
Similarly, all the runners who chose to plan their trip and accommodation through the event's official tourist portal (www.welcometovalencia.com) have received the same treatment regarding their tourist reservations as with their race registration, so the organisers recommend this option to runners who want to organise their bookings in advance.
The same path for the Half Marathon
For its part, the organiser of the Valencia Half Marathon Trinidad Alfonso EDP, SD Correcaminos, also wants to send the same optimistic message to its runners. It also does not plan to take new registrations for the 2021 race, which is scheduled to take place on 24 October, until it knows how the pandemic is progressing.
Related news