The Valencia Marathon denounces ten cases of runners forging race bibs in the last edition of the trial
25 February, 2020
The Valencia Marathon Trinidad Alfonso EDP, organised by SD Correcaminos (running club) and Valencia City Council, has denounced (as warned) delinquent runners who tried to take part in the last edition of the Marathon and the 10km Valencia Trinidad Alfonso Race without having entered for the event and/or wearing a forged race bib. Such behaviour infringes both the Race Regulations and the legislation in force.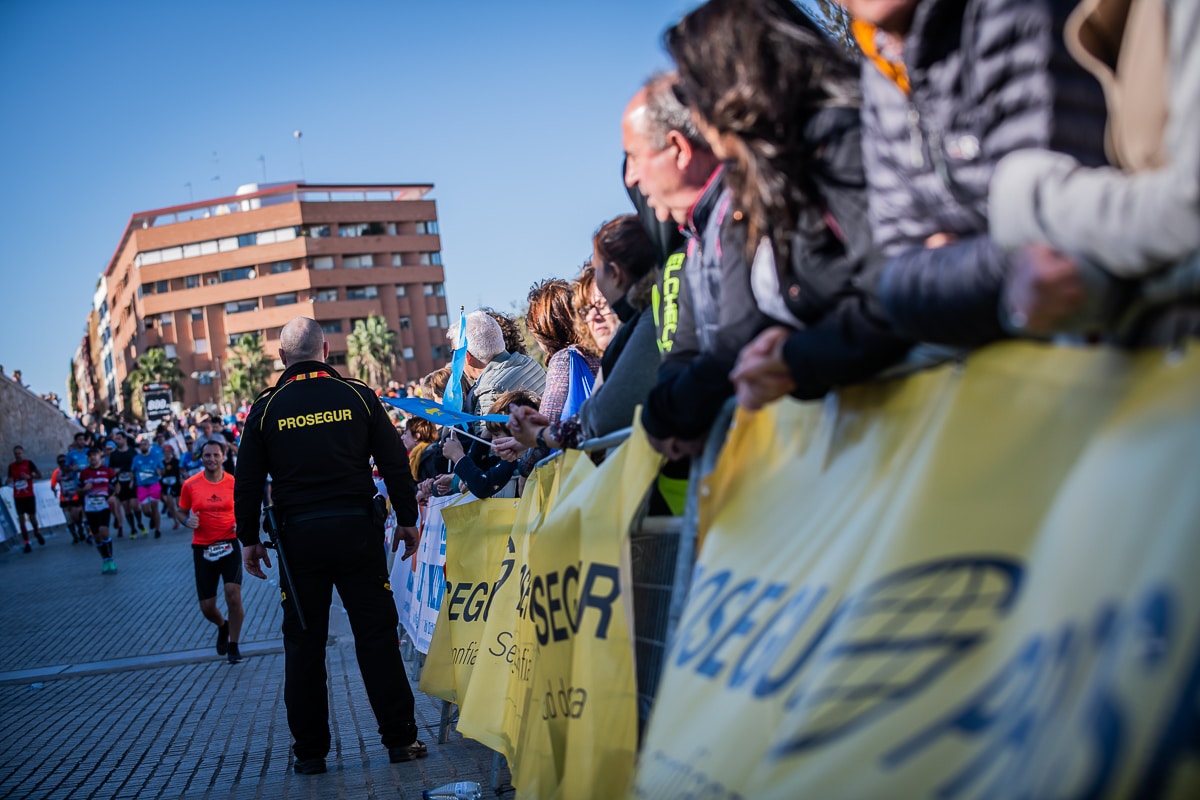 The infractions committed with race bibs have led the Organisers to take legal action, which includes: the use of race bibs from other events or from past editions; race bibs forged or photocopied by delinquent runners. In the last case, the Organisers have also denounced those runners who were already officially entered for the event but who let others photocopy their race bibs. Altogether, ten cases have been denounced to the authorities.
All those involved are alleged to have committed fraud and/or falsification of documents, causing a financial loss to the Organisers. To this, one should add the safety risk delinquent runners incur from lacking the requisite insurance cover. Legitimate runners were also prejudiced because the presence of delinquent runners meant the ceiling on numbers was exceeded — something that could have had serious consequences in the event of an incident.
Investigations begun into the evidence presented
After receiving the complaints, Spain's National Police have begun their investigations, which include gathering evidence on the delinquent runners involved and the race bibs they wore. The Organisers will provide any information the police may need in the course of their enquiries (pictures, details of entered runners, and so on). Once these enquiries have been concluded, the evidence will be submitted to the courts, which will hold hearings to ascertain the guilt or innocence of delinquent runners.
Whatever the outcome of the legal proceedings, the Organisers have applied the sanctions provided for in The Race Regulations to ban delinquent runners from the next four editions of the trial (2020 through 2023) . In the event that one of these runners is already entered for the next edition, the Organisers shall cancel such entry and refund the fee to the individual concerned.
These measures have been taken after giving runners the opportunity to attend a hearing to defend their actions. The Organisers' decision is binding in all cases. Checks will be conducted throughout the year to ensure that no runner banned from the trial is allowed to enter for the next edition on the 6th of December 2020.
Related news