Valencia Half Marathon Elite Edition approves its reduced route with restrictions on crowd numbers
16 November, 2020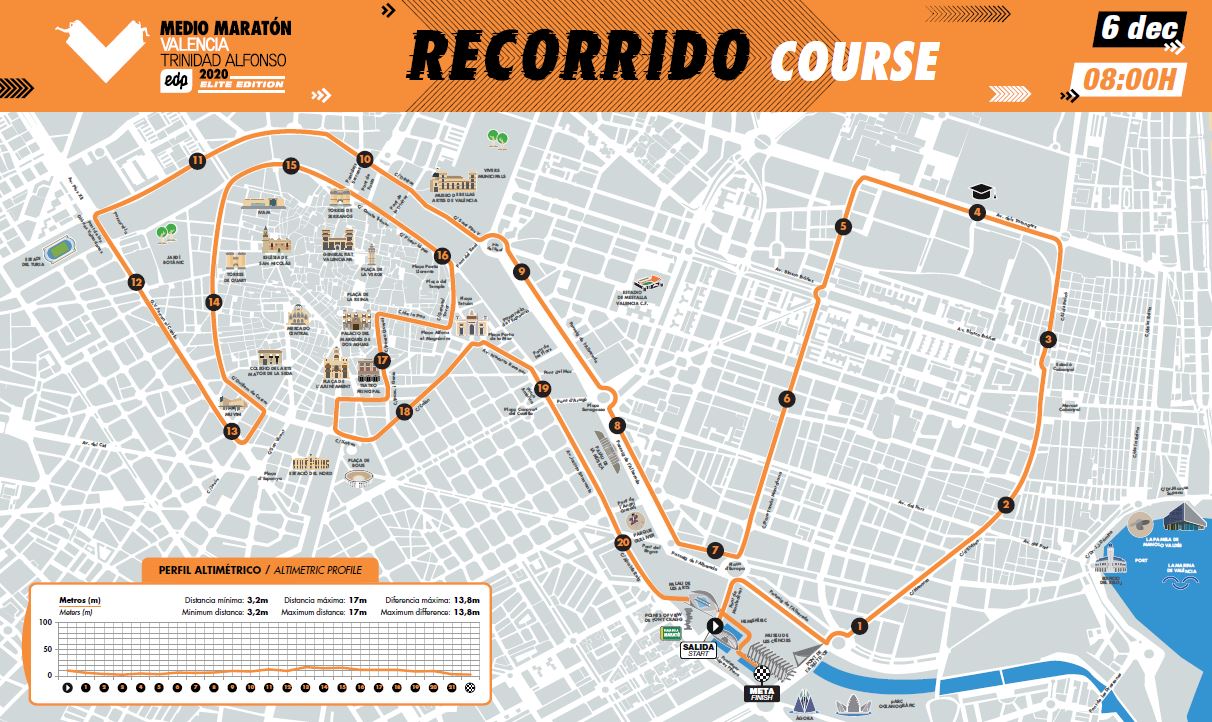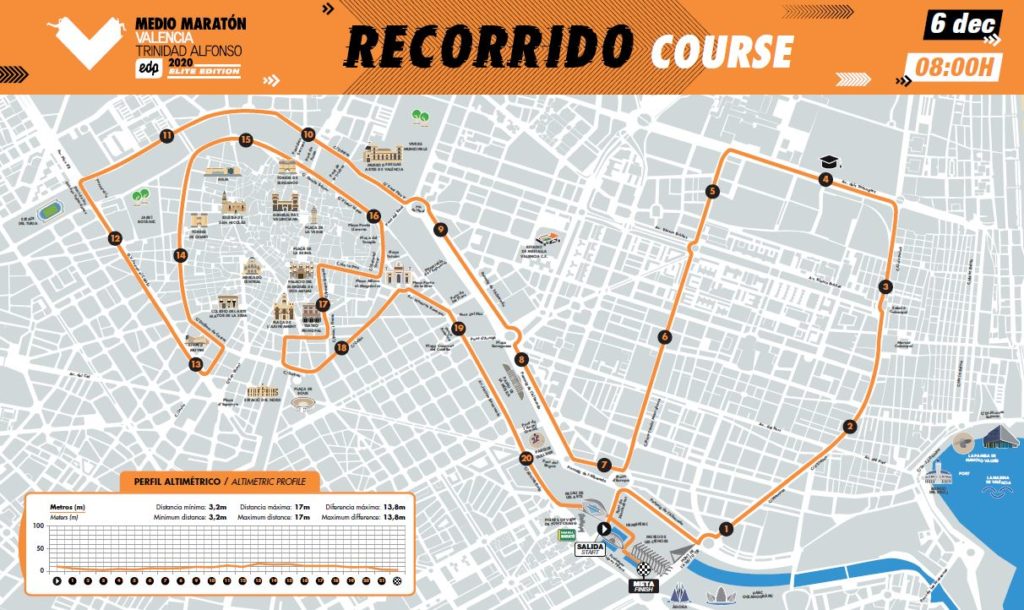 With the aim of reducing the impact on the city, the organisers have collaborated with the Valencia Local Police to work out a 21-kilometre route, which, in the case of the marathon will be run over two laps. In the case of the half marathon, the start will be at 8:00 a.m., 30 minutes before the marathon.
The two races on 6 December will share the same route with a start and finish line in the City of Arts and Sciences, which will have limitations on public access in place to ensure the safety of the event and comply with health regulations. 
The half marathon has brought forward its start time to 8:00 a.m., while the marathon will set off at 8:30 a.m., so both races will share the same course, although with different time slots, in addition to having the same start, along one carriageway on the Monteolivete Bridge, and the same finish. The route has been designed by the SD Correcaminos course team headed by Ricardo Iñiguez along with Blanca Iribas and Ximo Navarro, with the collaboration and supervision of the Valencia Local Police, and it now has an official measurement undertaken by the certifiers from the Royal Spanish Athletics Federation.
The route is very similar to the one taken by the Valencia 2018 World Championship Half Marathon and it will require the marathon to take two laps, passing through the starting line a second time before completing the 42,195 metres with the usual descent along the final stretch towards the finish line across the lake outside the Museum of Sciences. 
Collaboration for a #MarathonResponsible
Race organisers SD Correcaminos are inviting all athletics lovers and sports fans to follow this historic world-class event on television in order to comply with the new measures set out by the Generalitat Valenciana Conselleria de Sanitat Universal i de Salut Pública that restrict the public presence at professional sporting events.
Related news