The Valencia Ciudad del Running application, providing a better service to runners
7 June, 2017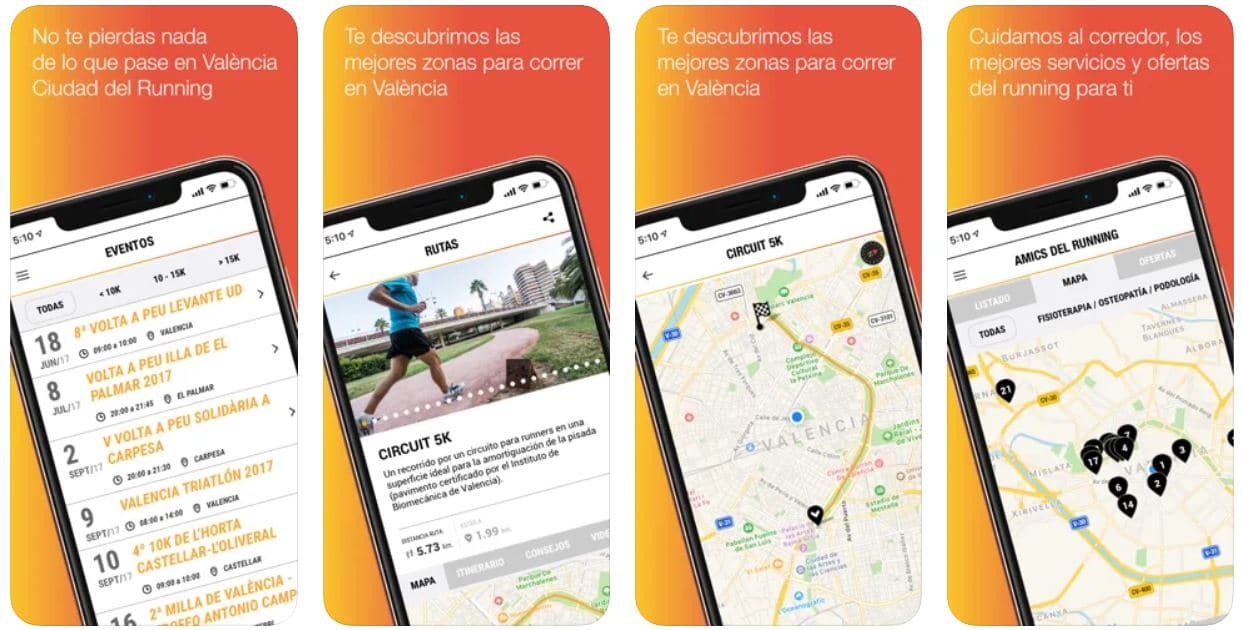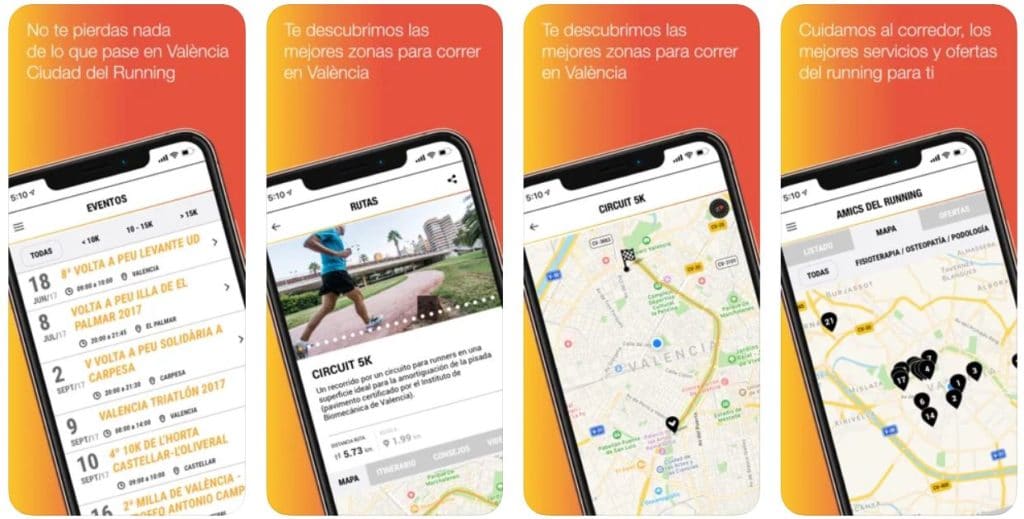 The Valencia Ciudad del Running app for mobile devices allows runners to enjoy all the information and services relating to the city of running.
What does the Valencia Ciudad del Running app offer?
This free application, which is available for mobile devices with iOS and Android systems, provides users in the city of running with many advantages in the palm of your hand.
Race calendar
Check the extensive calendar of races and running events in the city.
Running routes in the city
You will find the best running routes in the city, along with their characteristics and tips on running them. You will also be able to see how far they are from you, allowing you to choose the most convenient one.
Amics del Running
The application will also have a list of shops and services related to running that are grouped on the new 'Amics del Running' platform. This will allow runners to discover the offers and promotions in all the sectors related to the world of running as the platform serves as a connection between shops and users.
Contact us with your questions
The app also allows you to contact the runner service's different support channels (email or web chat), so we can help answer your questions.
Related news