Training for Valencia, the running shirt to train for the Valencia Trinidad Alfonso Half-Marathon, Marathon and 10-km race
26 April, 2019
Once again, this year the organization of the Valencia Trinidad Alfonso Half-Marathon, Marathon and 10-km race introduces, together with Luanvi, the sports brand for the events, the official training shirt that will follow the runners to their respective events in Valencia Ciudad del Running. With the slogan 'Training for Valencia', the organization intends to motivate and raise awareness about the importance of training for the runners' goals.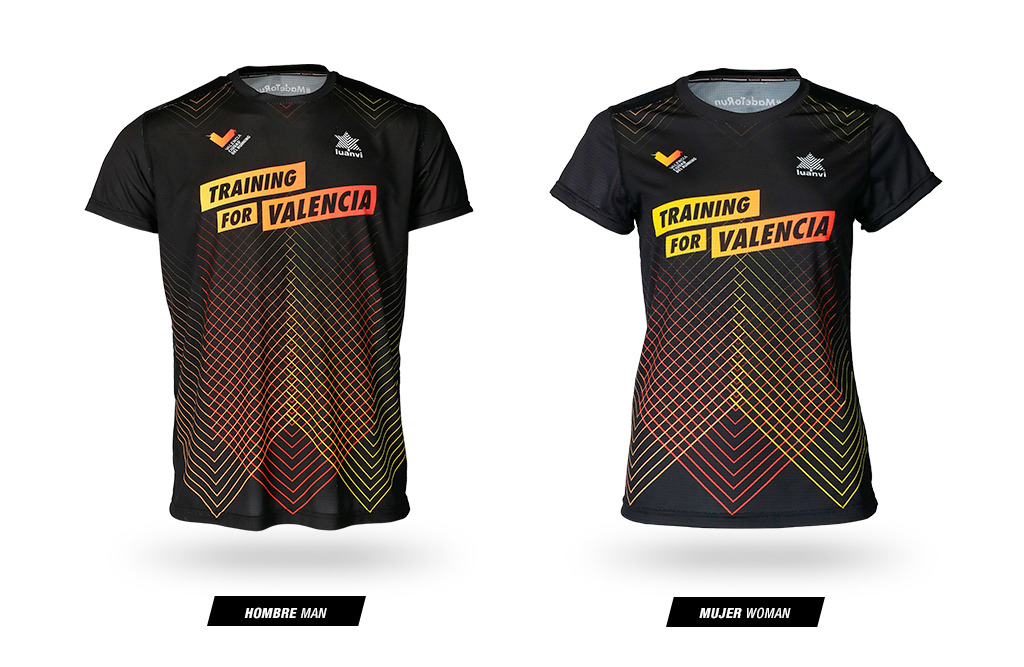 Just like in the 2019 edition, the running shirt is made of a breathable and elastic mesh, made of multifilaments with Cool-Skin technology which provides with sweat quick dry time and avoids moisture. Also, it is sewed with flatlock seams which minimize frictions for the runner.
The running shirt has a specific cut for men and another for women and it can be purchased on the website for €15, plus shipping costs.
Related news