International elite athletes determined to keep the Valencia Marathon on the world podium
29 September, 2023
The three times Olympic champion and five times world champion, Kenenisa Bekele (2:01:41), joins the entry list and will run the Valencia Marathon Trinidad Alfonso on 3 December. Along with him, the Tanzanian Gabriel Geay (2:03:00) will be on the entry list.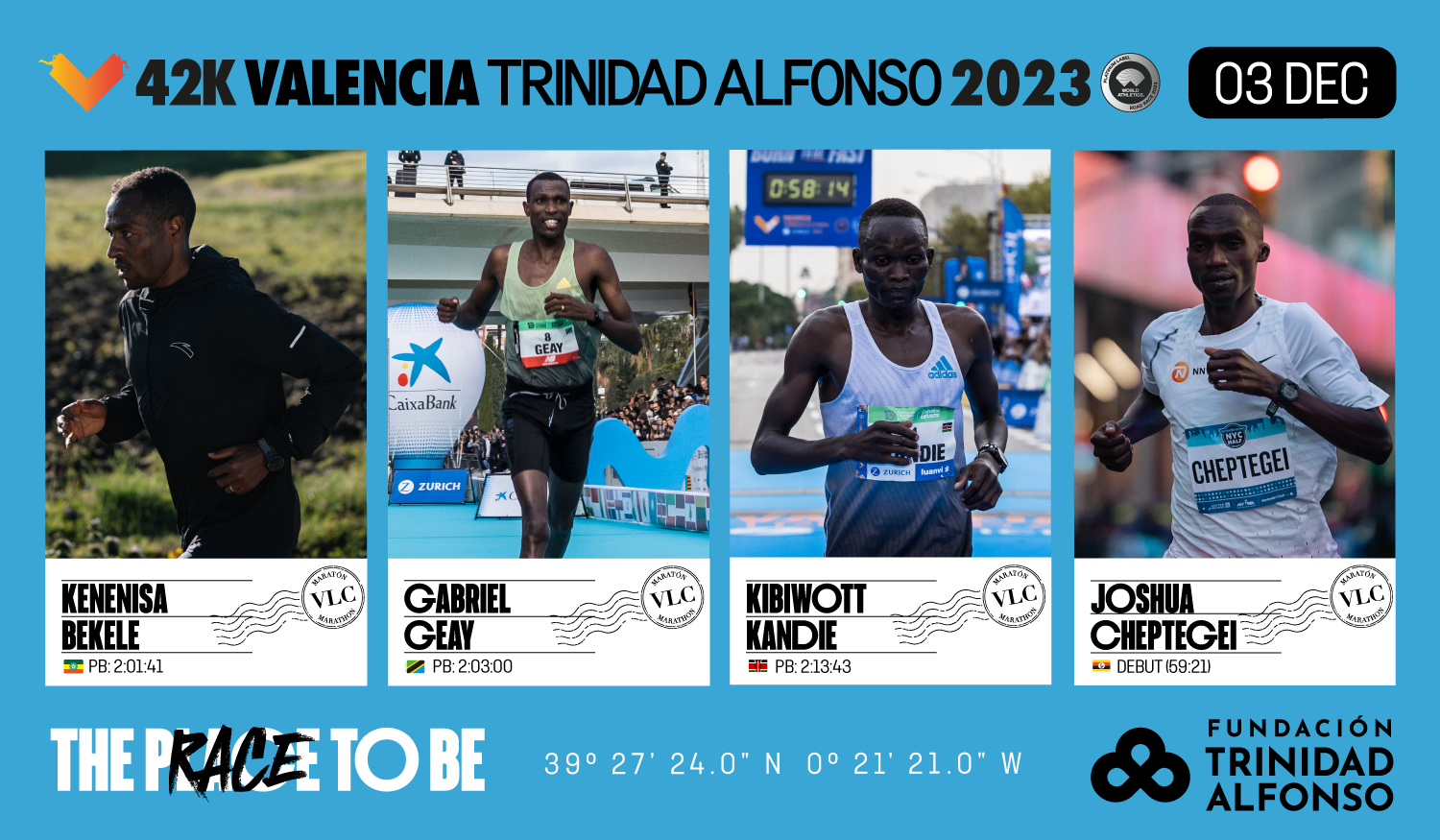 The Valencia Marathon Trinidad Alfonso announces its initial list of international athletes with a view to maintaining its ambitious objectives for the event in the ciudad del running on 3 December. Valencia is the third fastest marathon in the world for men and women thanks to the times of 2:01:53 and 2:14:58, respectively, achieved last year, and in 2023 it aspires to remain on the podium of the fastest marathons in the world.
The announced debut of Uganda's Joshua Cheptegei over the distance will be one of the biggest sporting highlights of the day and a challenge not only for him, but also for the top Kenyan and Ethiopian favourites. There are five runners with sub-2h05 times who will be looking to improve their performances on a course that is ideal for personal bests. These runners include Alexander Mutiso (2:03:29), Sisay Lemma (2:03:36), Leul Gebresilase (2:04:02), Chalu Deso (2:04:53) and Titus Kipruto (2:04:54).
Some of them already have experience of getting the most out of the fast streets of Valencia Ciudad del Running, as is also the case for Kibiwott Kandie (2:13:43, a time far from his real level due to a bad start in New York), who will try to match the impressive records he has achieved in two Valencia Half Marathons when he runs the full 42,195 metres.
In the women's race, the marathoners Tsegay Gemechu (2:16:56), Almaz Ayana (2:17:20), Worknesh Degefa (2:17:41), Joan Chelimo (2:18:04) and Hiwot Gebrekidan (2:19:10), all of whom have experience over the distance, are also expected to put up a tough fight in Bosena Mulatie's exciting debut.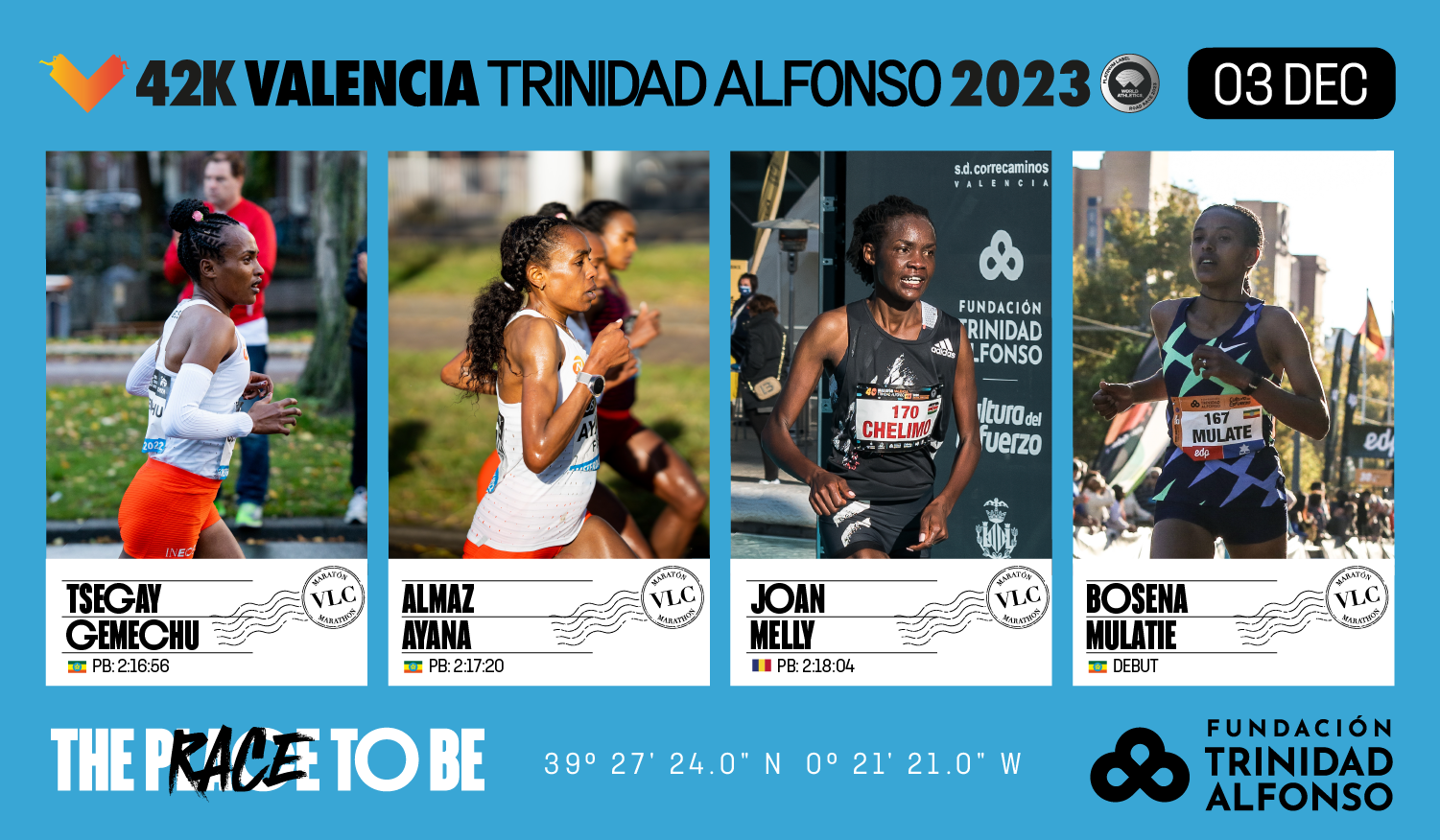 Marc Roig: "We have the strongest event on the world scene".
The Valencia Marathon's international elite coach, Marc Roig, recalled that "in a pre-Olympic year, the Valencia Marathon represents the strongest event in the world. Dozens of athletes are looking to book their ticket to Paris 2024, with more than a dozen seeking national records and both the men's and women's front-runners going for course records. Valencia is, once again, the ciudad del running."
Related news