MSC continues as a sponsor of the Valencia Half and Marathon
19 July, 2023
The Valencia Half Marathon Trinidad Alfonso Zurich and the Valencia Marathon Trinidad Alfonso will once again have MSC as a sponsor of both races. After its participation last year, the world's leading company in the logistics and transport sector, which has been linked to the city of Valencia for more than 40 years, is continuing its commitment to the races and also to the youngest runners, by once again supporting the MSC Valencia Mini Marathon. This year, in addition, MSC will sponsor the 'rabbits' in both events as part of an initiative that comes almost naturally to it, as it is a tradition and unique in Valencian races that the pacemakers are called "prácticos" or pilots. This name comes from the idiosyncrasy of a city that has always been linked to the sea, because in maritime language, 'pilots' are captains who go on board ships when they are about to reach port and help them to successfully complete their journey, in the same way that the 'pilots' or pacemakers in road races help runners to cross the finish line in the desired time. Thus, in 2023, the 'rabbits' in the Valencia Half and Marathon will officially be Prácticos MSC.
Target times
It is planned that in the half marathon there will be Prácticos MSC for the target times of sub 1h24 (pink start box), sub 1h24 (orange start), sub 1h30 (orange), sub 1h45 (in both the purple and brown start), sub 2h (grey) and sub 2h15 (grey). In the case of the marathon, the Prácticos MSC are expected to set the pace to finish in sub 2h50 (both blue and pink start box), sub 3h (pink and orange starts), sub 3h15 (purple), sub 3h30 (brown), sub 3h45 (grey), sub 4h (red), sub 4h15 (white), sub 4h30 (white) and sub 5h (white).
Highly satisfactory experience
MSC Spain Managing Director Francisco Lorente states: "Last year we made our debut as an official sponsor of the Valencia Ciudad del Running races and our experience could not have been more satisfactory. Which is why we wanted not only to repeat, but also to extend our partnership with the city of Valencia". In this regard, Paco Borao, the president of race organisers SD Correcaminos, says that they are "delighted MSC will continue to support us once again this year. Last year they were actively involved in the event and this year they wanted to get even more involved, which is a great pleasure for us".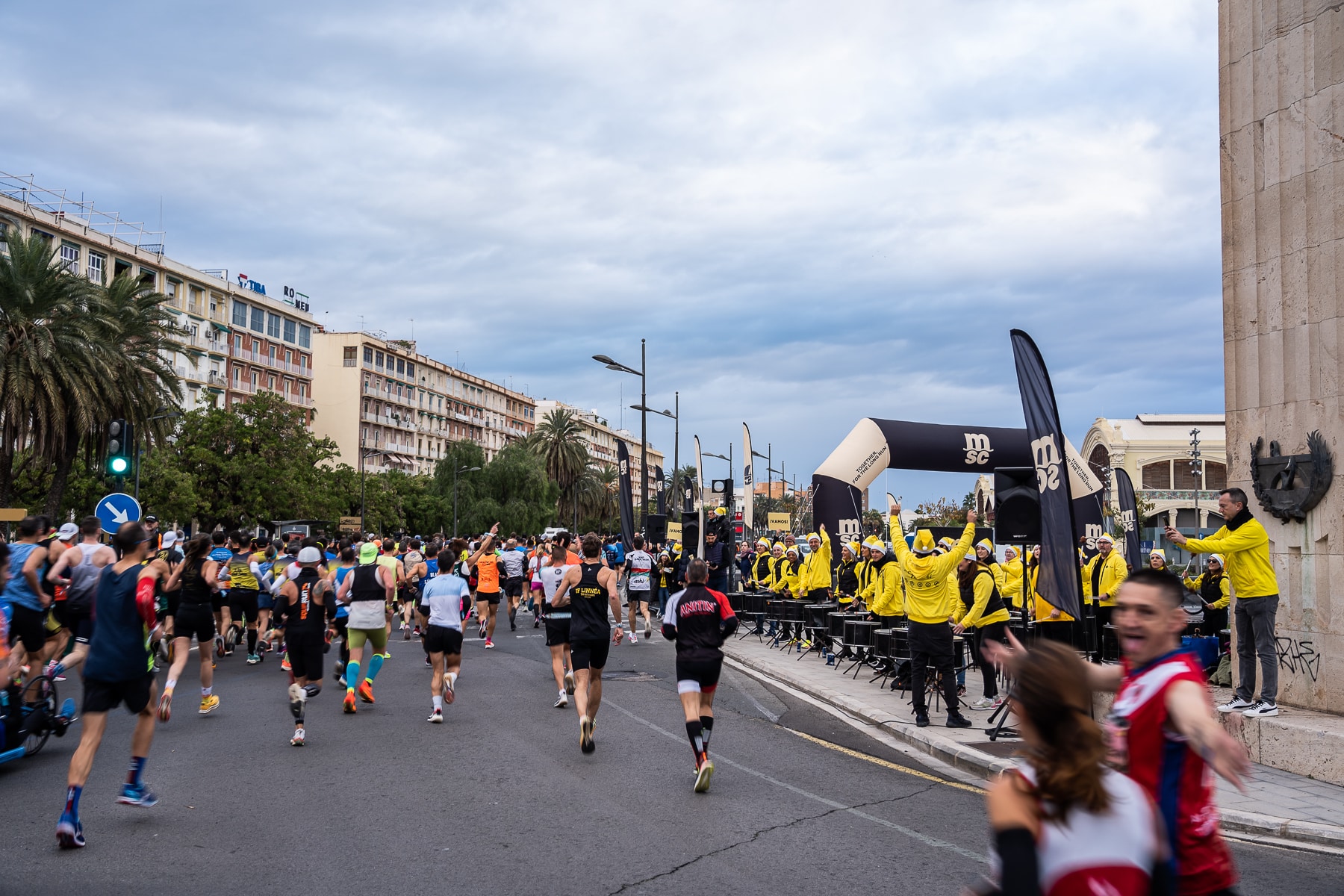 Related news