The 5-kilometre Circuit gains in popularity with runners and is now Spain's third favourite running circuit.
15 January, 2018
Valencia — The Running City — has many running circuits and areas. Among these is the 5-kilometre 'Jardí del Turia' [Turia Gardens] Circuit. This running-only track is an excellent place to enjoy the sport and it has become the third most-popular circuit in the whole of Spain.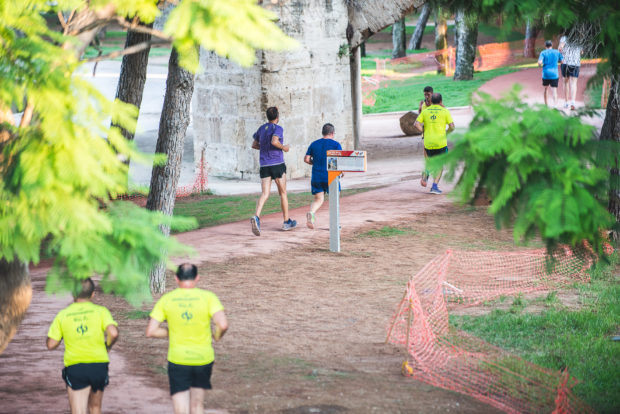 This is what the 2017 Strava Insights Report (based on a popular runners' app) shows. The app gathers data from runners' GPS devices. The stats show that Valencia's 5-kilometre Circuit is Spain's third most popular training track, logging over 76,000 records (only the tracks in Madrid and Barcelona record more users). Strava's figures highlight the fact that Valencia is the third province in Spain with most runs recorded — no fewer than 456,577 counting only those logged by this popular app.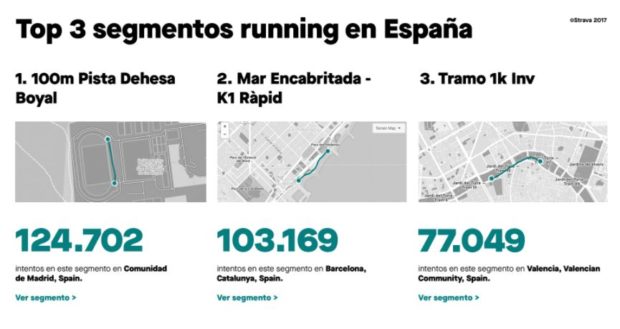 Furthermore, The Valencian Institute for Economic Studies (IVIE) has recently updated its data on the use made of the 5-kilometre Circuit and compared the figures for October and November 2017 with those for 2015. The IVIE study finds that the popularity of the circuit with runners rose both in the weeks before and after major races.
The latest IVIE statistical study, carried out in Section 8 of the 5-kilometre Circuit at Pont de Real [bridge] logged 15,300 runners in the first week of October 2017 — a rise of 28% compared with 2015. During the last week of November 2017, 8,500 runners a week were logged, which was 5% up on the IVIE figures recorded for the same period in 2015.
Continual improvements for runners using the 5-kilometre Circuit
The Circuit dreamt up by Fundación Trinidad Alfonso [sports foundation] has become a 'must' for runners and visitors to Valencia — 'The Running City'. It is constantly being upgraded and street lamps have recently been installed for several sections of the 5-kilometre Circuit. The lamps were specially designed for the circuit and not only brighten the darkest areas of the track but also minimize light pollution in The Turia Gardens, which are popular with visitors and runners alike.
[vcr_button url="https://drive.google.com/file/d/0B1XYxOHLLV2lTjRkWkJkY0pOYlVZeW5JcXc4NnZMeVZ4N1Rr/view" target="blank" background="#f3931b" color="#050605″ size="10″ wide="yes" center="yes" radius="20″ icon="icon: bar-chart-o" icon_color="#181813″ text_shadow="0px 0px 0px #010101″ class="boton-vcr-std"]2017 Strava Report Data[/vcr_button]
[vcr_button url="http://valenciaciudaddelrunning.com/revistas/informe-FTA-Circuit_5K-Ivie/" target="blank" background="#f3931b" color="#050605″ size="10″ wide="yes" center="yes" radius="20″ icon="icon: file-word-o" icon_color="#181813″ text_shadow="0px 0px 0px #010101″ class="boton-vcr-std"]2017 IVIE Report on the 5-kilometre Circuit[/vcr_button]
[vcr_custom_gallery source="media: 71365,71370″ limit="60″ link="lightbox" width="210″ height="140″ title="never" class="full_gallery"][vcr_custom_gallery source="media: 62396,62401,62408,62413,62418,62423,62428,62433,62438,62443,62448,62453,62458,62463,62468″ limit="35″ link="lightbox" width="210″ height="140″ title="never" class="full_gallery"]xxxx [/vcr_custom_gallery]
Related news