World Athletics ratifies Rhonex Kipruto's double world record in the Valencia 10K Race
15 May, 2020
World Athletics, the planet's leading Athletics authority, has ratified the world records set by Rhonex Kipruto in the last edition of the Valencia Ibercaja 10K Race, held on the 12th of January. Specifically, the 10K World Record was officially set as 26:24 in Valencia Ciudad del Running, and the 5K World Record as 13:18.
Official recognition of these times culminated a rigorous review process, which included ratification of the race circuit certification and satisfactory results from the anti-doping tests.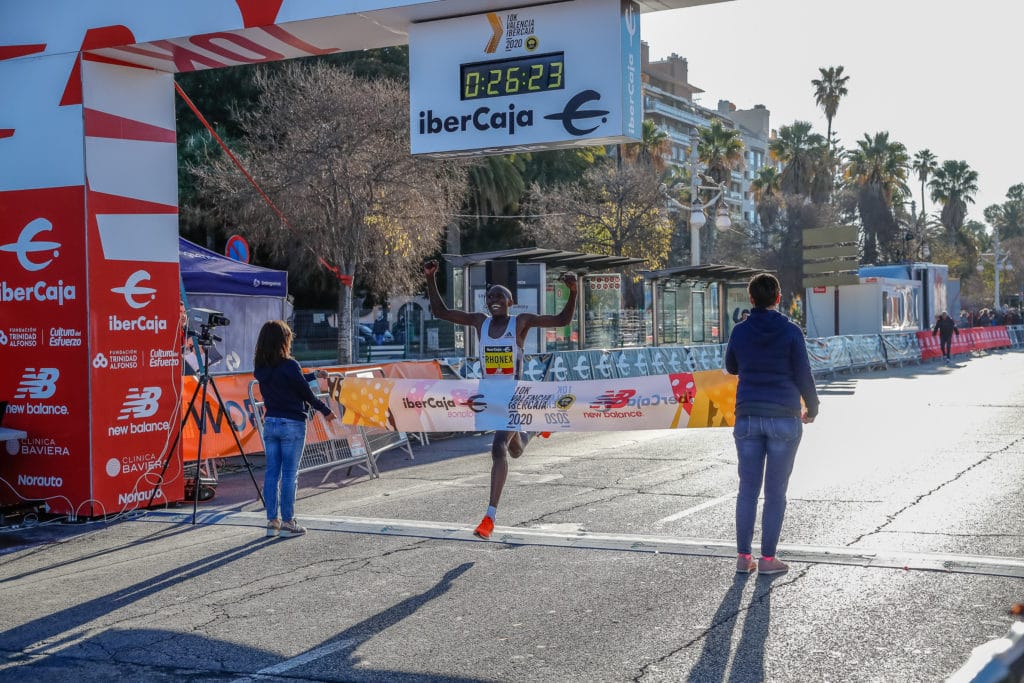 Thus Rhonex Kipruto, holder of the two world records, and Julien Wanders with the fastest European time, show that Valencia is the world's fastest city for running and that the 10K Valencia Ibercaja circuit is a boon for all those seeking to set a new "personal best".
World Athletics Information: https://www.worldathletics.org/news/press-release/world-record-ratified-rhonex-kipruto-sasha-zh
Related news