Enervit successfully tendered for four more years for the Valencia Half Marathon and Marathon
25 August, 2021
The Valencia Half Marathon and Marathon Trinidad Alfonso EDP, which will be held on  October 24th and  December 5th respectively, will once again be sponsored by Enervit Sport, the sports supplement brand that has been linked with the races since 2016.
To be precise, Enervit has renewed its sponsorship for the next four editions of the races. With this new commitment, the brand will continue to be connected to the thousands of runners by offering them all its energy bars, which they will find in their runner's bag, and its now essential energy gels, which will be distributed along the routes of both races.
Thus, participants will once again enjoy an exclusive service thanks to Enervit's 'Red Points'. These are the strategic points of distribution of gels in the race (orange flavour without caffeine), highly valued by runners to complete their 21K and 42K challenges.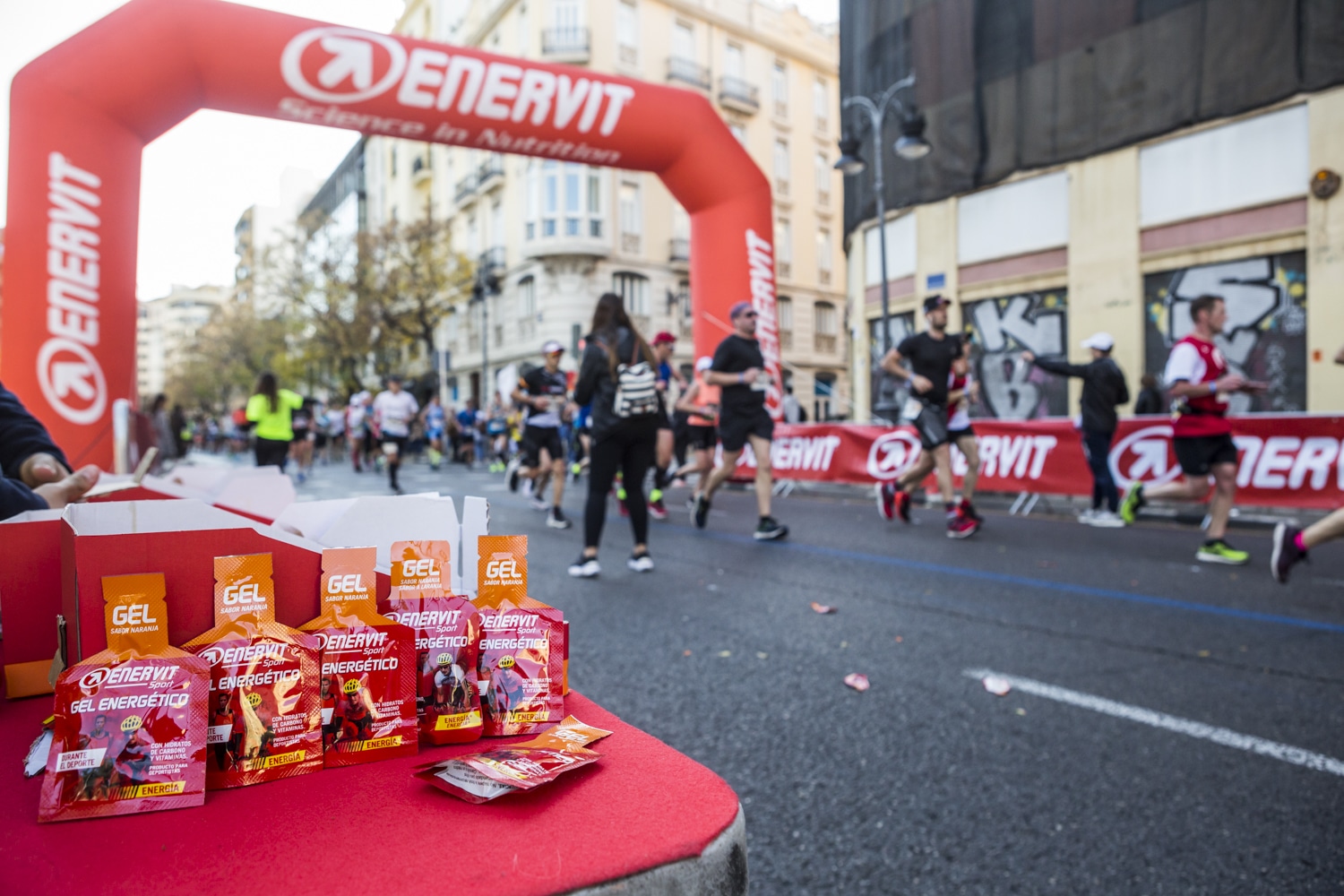 In addition, Enervit will continue to provide another year of supplementation advice to runners, with articles from the company's experts to help them get to the start line in the best possible shape and with the most energy possible.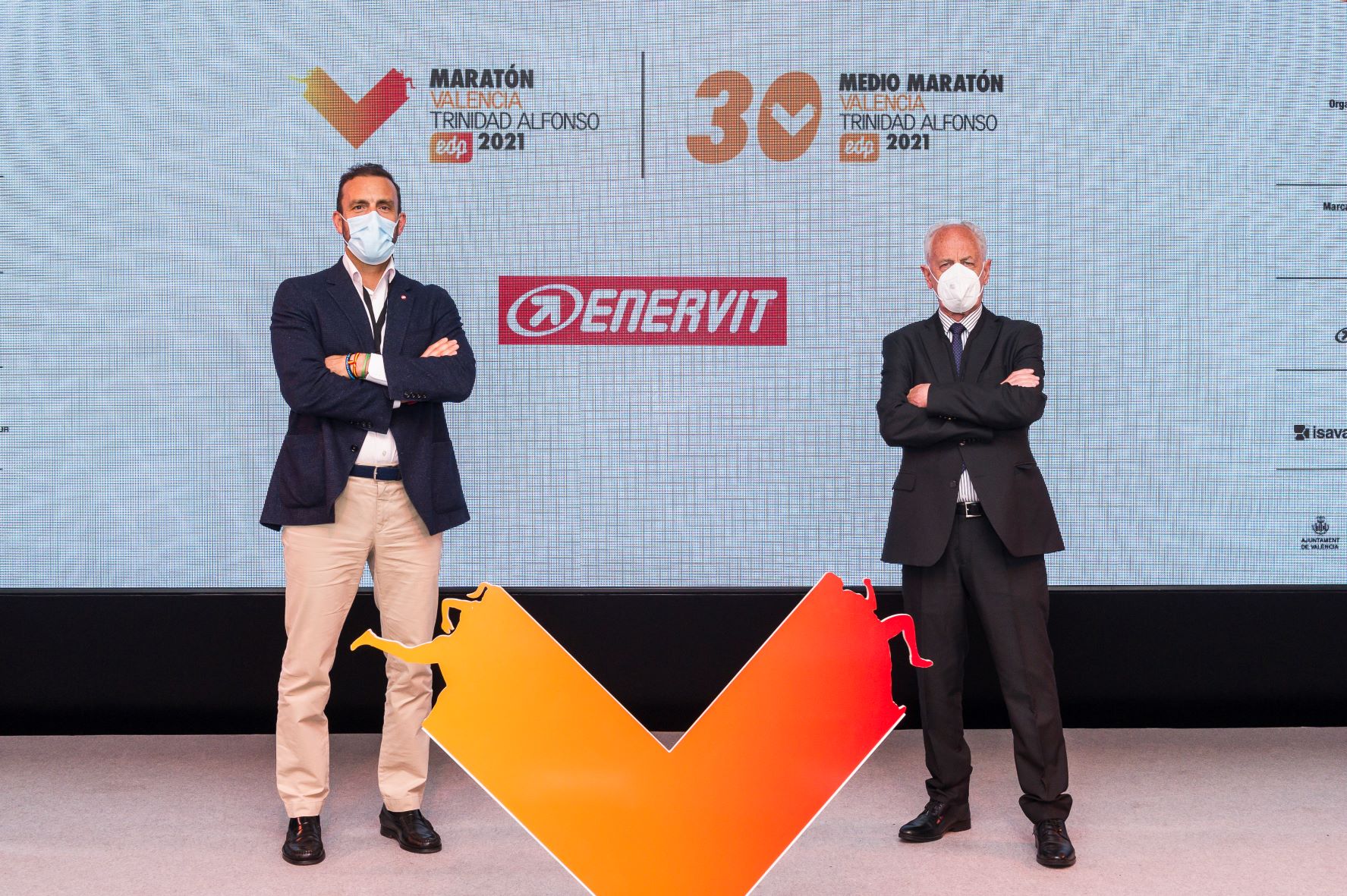 Juan Fonseca, Enervit's General Manager, has stated that it is "an honour to be able to accompany and run alongside for four more years with the Valencia Half Marathon and Marathon, which make visible and support the great values of sport with which we feel totally identified. For Enervit it is a priority to support, commit and help athletes to improve their performance, both by creating specific quality products for athletes and by supporting events as renowned as the Valencia Half Marathon and Marathon".
 About Enervit
After 50 years of history, the success of Enervit Sport is the result of the work of the Enervit Team, made up of doctors, engineers, scientists and sportsmen and women, who throughout all these years have focused their work on research, innovation and development of nutritional products, which have proven to meet the real needs of athletes and sportsmen and women of all disciplines. Thanks to this experience, it offers even the most demanding consumers a complete line of products for every nutritional need. This sponsorship continues the brand's support in different areas of sport, reflected in other work such as the sponsorship of the UEA Team Emirates and Trek Segafredo cycling teams, its presence in events such as La Indurain or work such as the Enervit Scholarships, in support of athletes in their race towards the Olympic and Paralympic Games.
Related news