The Valencia Marathon is aiming for a place on the podium of the 2h02 marathons
3 December, 2021
The 41st Valencia Marathon Trinidad Alfonso EDP will aim to join the group of 2h02 marathon runners on Sunday. This is what the manager of the international elite of the race, Marc Roig, said today at the press conference to introduce the elite runners.
"The main objective of this year's race is to try to exceed ourselves for yet another year. Last year we set a time of 2:03:00, the next step is to talk about 2:02, we believe we can achieve it and we are going for it. In the women's category, we have many women who have not yet broken the 2:20 barrier yet who can break it, we hope that they will do so here", said Roig.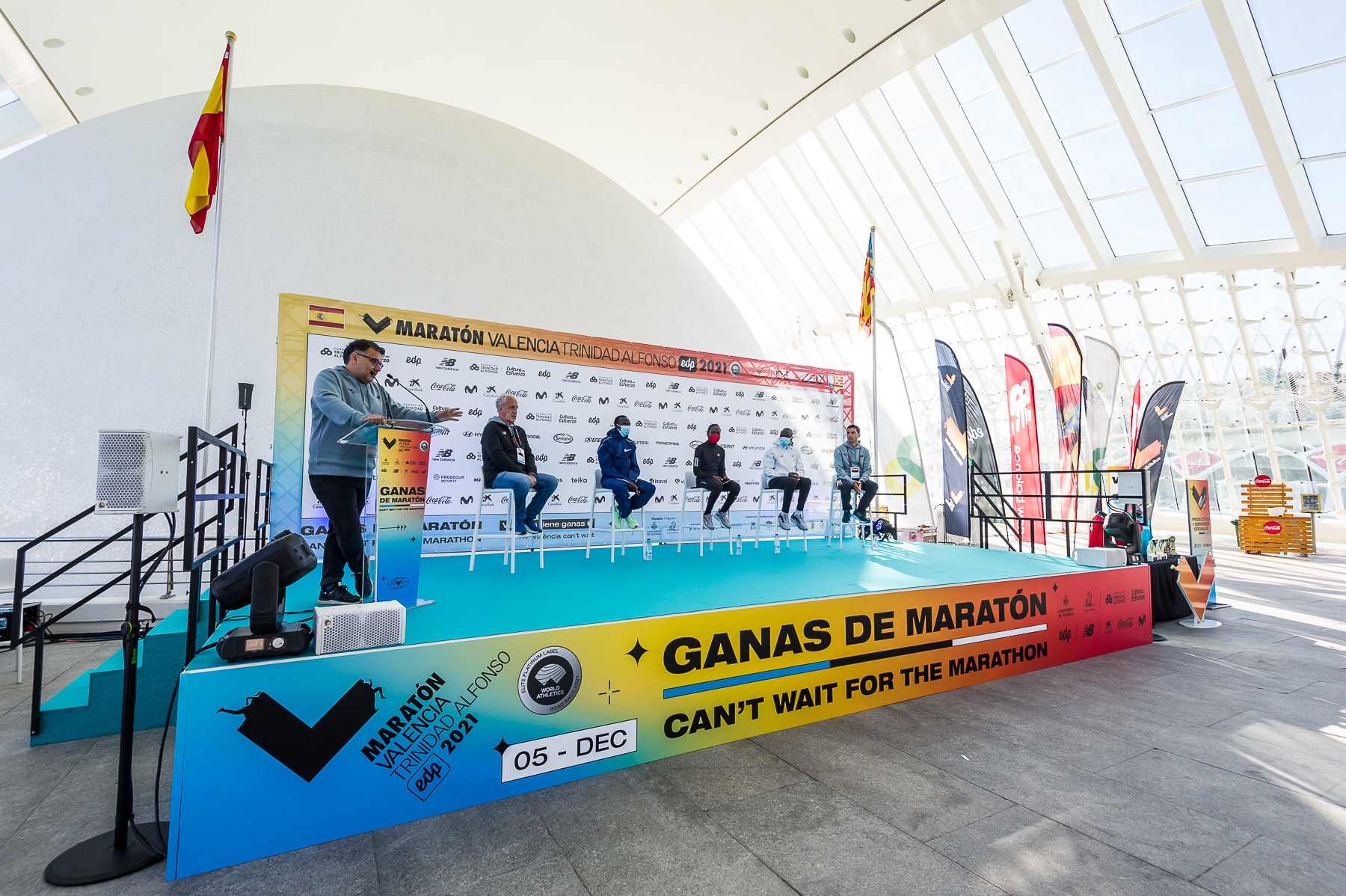 Furthermore, he has explained that there are many athletes who want to run here: "Valencia is known for being the city of running and records. In athletics it seems that one athlete wins and the others lose, but it is not like that, here many athletes win which makes athletes want to come to Valencia and for that reason the list is practically endless".
In this sense, Paco Borao, president of the S.D. Correcaminos, has expressed his pride "to come back to carry out a competition in which there are elite athletes trying to set new records again and, above all, that the non-professional runners are back running on the same track".
One of the athletes who will try to improve his personal best on Sunday will be the NN Running Team athlete Geoffrey Kamworor, who won the half marathon world championship in Valencia in 2018.The Kenyan said he was "very happy to be back in Valencia, which we already know is the city of running, a place I have very good memories of. I have been training well and I hope to beat my personal best record, which is 9 years old. Valencia is a very fast city for running, one of the fastest circuits in the world and I hope to achieve my goals". 
Lawrence Cherono, second in the Elite Race and fourth at the Tokyo Olympics, said: "Valencia is a very good city, with many records and I am very happy to be back here to be able to race again. Last year I ran here and came second, setting my personal best. I ran the Olympic Games, but I was already planning to come back here to Valencia to improve my personal best time ever further".
Finally, athlete Dorcas Tuitoek, who is making her debut in the distance, although she already ran in the city in 2020, is grateful for the opportunity to come back and has stated that she knows that "Valencia is a very flat course and I hope I can do very well".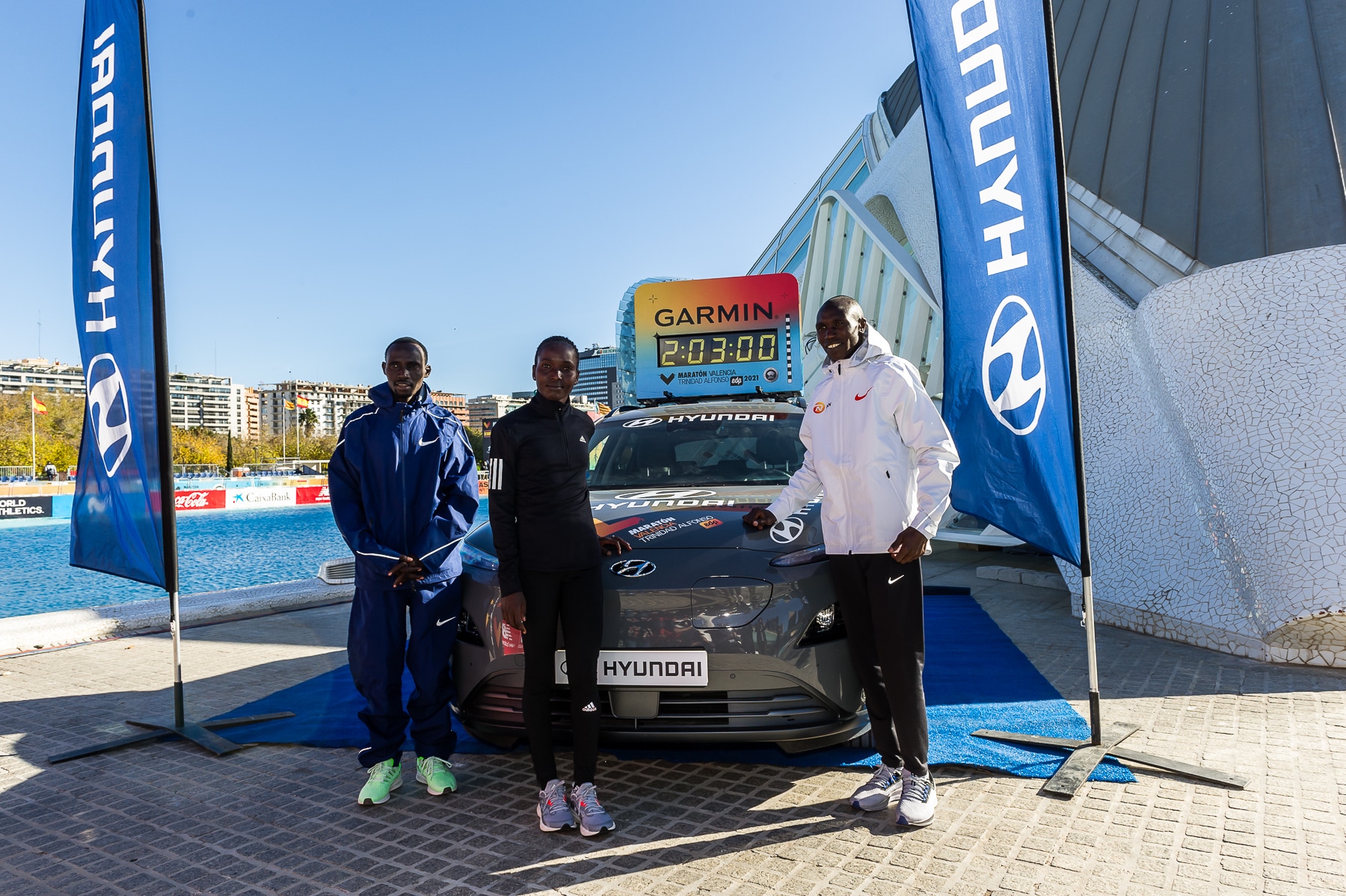 Related news