The Valencia Half-Marathon has now chalked up nine editions with times of under an hour
29 October, 2019
The time set by Yomif Kejelcha (59:05), winner of the 29th Valencia Half-Marathon Trinidad Alfonso EDP, consolidates the trial as the fastest 21,097.5-metre race in Spain. For the ninth year on the trot, the Valencia trial has a winner who finished the race in under an hour.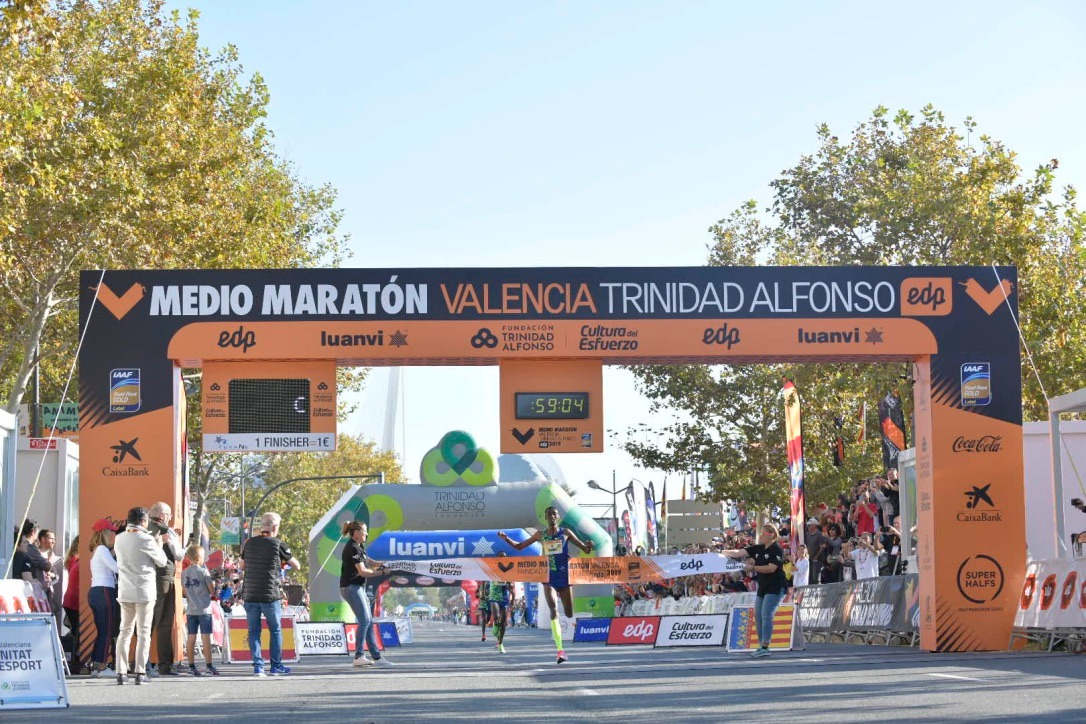 No fewer than six men ran the race in under 60 minutes. Apart from Kejelcha, they were: Bernard Ngeno (59:07), Leonard Barsoton (59:09), Jemal Yimer (59:09), Shadrack Kimining (59:40) and Geoffrey Kimutai (59:56).
Among the women, the fastest athlete was Senbere Teferi, who set a time of 1:05:32. Following close on her heels were Sifan Hassan (1h05:53), who fell twice during the race, and Joan Chelimo (1 hour 06:09).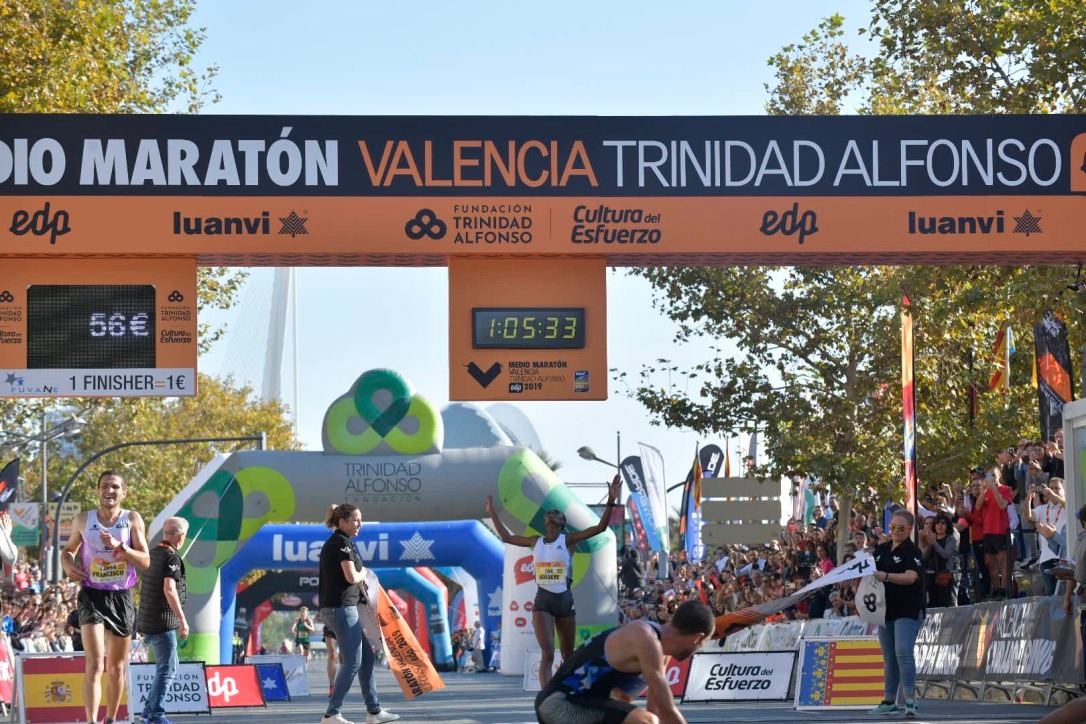 A time for the history books
Among Spanish athletes, Juan Antonio 'Chiki' Pérez from Serrano Club Atletismo (athletics club) set a record time of 1 hour 00:59, making him the fastest Spanish athlete of all time after Fabián Roncero (59:52). The second Spanish runner was Toni Abadía, who ran in a second over his personal best, setting a time of 1 hour 01:15. Camilo Santiago came third, who chalked up a new personal best at 1 hour 01:46.
In the Women's category, the debutante runner Laura Méndez from Playas de Castellón set an excellent time of 1 hour 13:43 making her the fastest of the Spanish athletes. Aroa Merino was the second Spanish woman athlete with a time of 1 hour 15:02. Alicia Pérez from Serrano SA (athletics club) was the third-fastest Spanish female runner, setting a time of 1 hour 15:10.
Thus Chiki Pérez and Laura Méndez won the EDP Trophy (EDP is the trial's official sponsor) in the men's and women's categories, respectively.
Related news