The Valencia Marathon sets new records as Spain's best race
3 February, 2020
The Valencia Marathon Trinidad Alfonso EDP 2019 has been scored as Spain's best race over this distance for the fifth year in a row in the latest rankings of the Royal Spanish Athletics Federation (RFEA). Its scores set an all-time record and have never before been achieved by any other Spanish trial. The stellar score and top ranking further lengthen the Valencia Marathon's lead built up over the last few years.
In addition to the rankings published by the RFEA, the Valencia Marathon 2019 occupies first place, and the Valencia Marathon 2018 second place. This is because the Federation altered the period defining the running season. Up until 2018, the season began in November and finished in the following October. From 2020 on, the seasons will reflect the calendar year. Thus the 2019 ranking actually covers trials for the period spanning from November 2018 to the 31st of December 2019.
In drawing up the ranking, the Spanish Federation takes various aspects into account, such as: organisational capabilities; how long the event has been established; the number of participants; the sports level of the competition; the level of the athletes taking part. These criteria are then used to come up with an annual score, and an overall ranking averaging the scores of the last three editions.
Over 7700 points
The 39th Valencia Marathon Trinidad Alfonso EDP stands head and shoulders above all Spanish trials over any distance. Its score in the ranking — which is averaged over the last three seasons — is 5358 points, yet if we look at just the 2018-19 season, the score soars to 7701 points, something that has never been achieved by any other race .
The score for the 2019 edition of the Marathon is almost double that for 2018, which was 4834 points, and is triple that of the trial ranked third in the list, the Zurich Seville Marathon 2019, which scored 2419 points.
The Valencia Marathon 2019 was held on the 1st of December and set the fastest times ever in Spain, thanks to the performances of Kinde Atanaw Alayew with a time of 2 hours 03:51 and Roza Dereje, who shaved three minutes off the Women's Record with a time of 2 hours 18:30. Furthermore, for the first time in history, four women finished the trial in under 2 hours 19 in the same race.
The 10-km Valencia Trinidad Alfonso Race rose in the rankings
The 10-km Valencia Trinidad Alfonso Race (the final edition of which was held in 2019, with Joshua Cheptegei setting a 10km World Record) also rose in the RFEA rankings. The trial leapt from fifth to third place, scoring an average of 1744 points. It was only beaten by two editions of the Saint Sylvester Vallecana International trial in 2019 and 2018, which scored 3030 and 2973 points, respectively.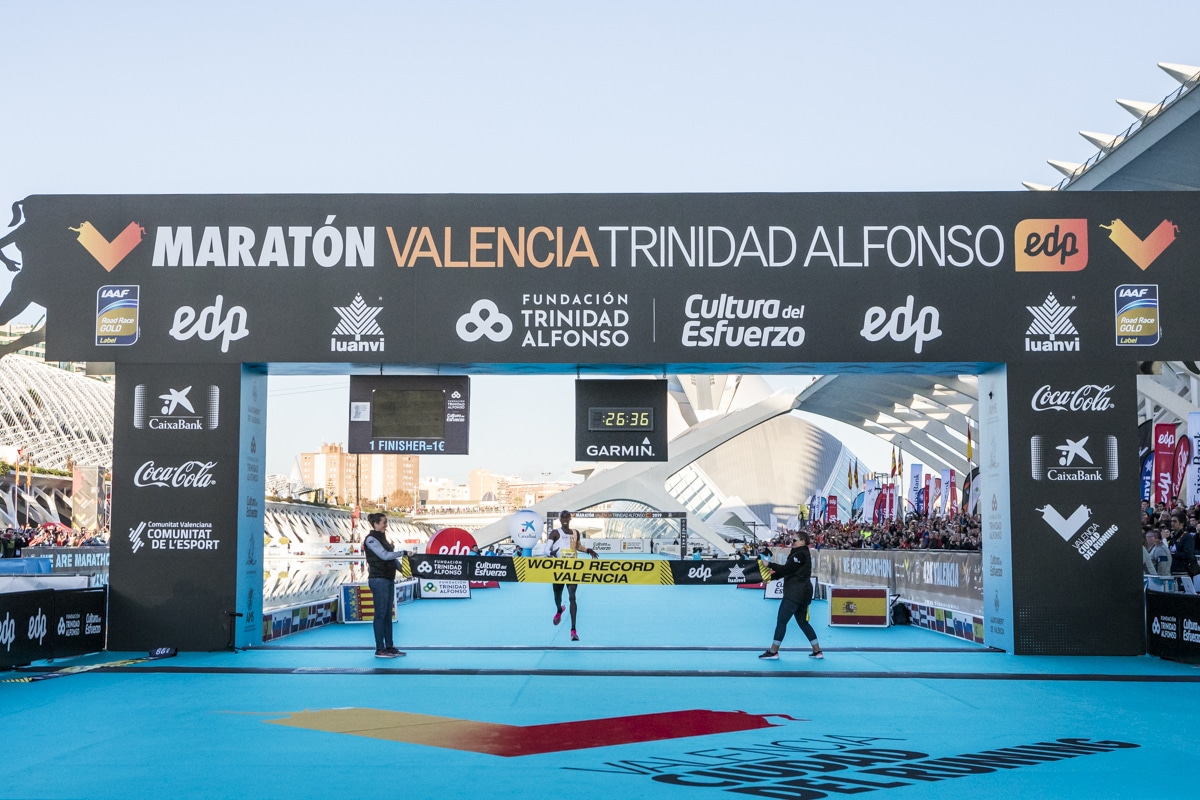 Related news