77% of runners registered for the Valencia Half and 84% for the Marathon confirm their place to run in 2021
5 July, 2021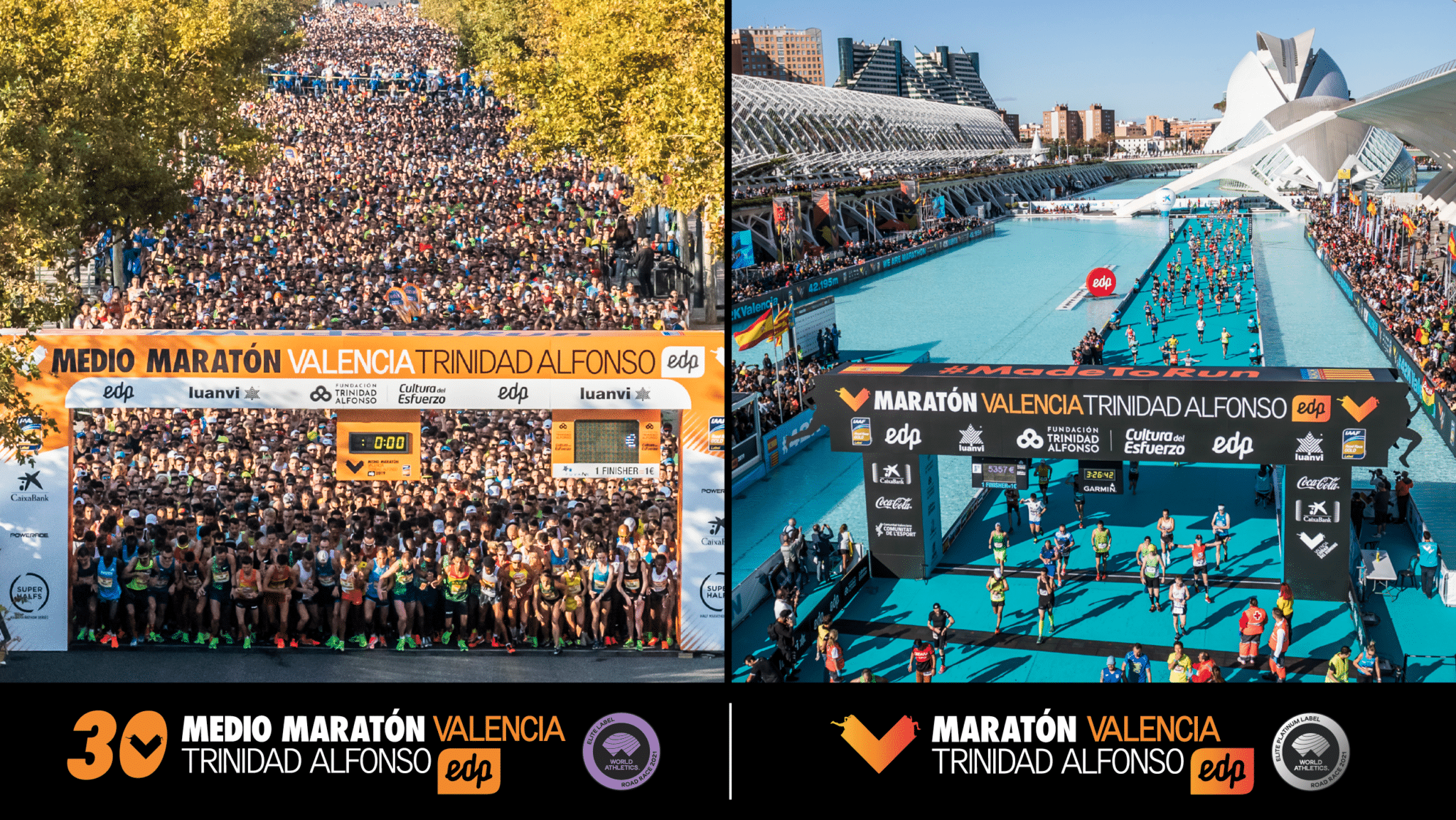 The Valencia Half Marathon and the Valencia Marathon Trinidad Alfonso EDP have closed the process to confirm places to run the 2021 races with 77% and 84%, respectively, of the registered runners reaffirming they want to run in Valencia City of Running in the 21K on 24 October and the 42K on 5 December.
The registration process will begin soon to fill the 12,000 places available for this year's Half Marathon and the 18,000 places available for the Marathon, the final figures for the races following the organiser's commitment to reduce the number of participants. All the runners will have to prove they are free from COVID-19 before participating in the race and collecting their race bib at the runner's fair, either with a vaccination certificate, a PCR test or antigen test or as determined by the health authorities in conjunction with the organisers.
For all those who did not respond during the weeks in which the decision process has been open, the organisers can no longer guarantee a place to run in 2021, but they will be able to request a 100% refund on the registration fee.
A waiting list for interested runners
The organisers of both races will open a waiting list on 8 July in order to register the interest of those runners who have not received a guaranteed place and to be able to cover any participants who have already registered who drop-out. In this year with special conditions and requirements to guarantee the safety of all, both races offer runners the option of requesting their money back if they encounter any setback in the form of injury, problems when booking their trip to Valencia or for any other reason.
Great travel deals for registered runners
The organisers recommend the official website www.welcometovalencia.com to all runners who have confirmed they wish to run in Valencia, as it guarantees the best price and services for runners and their companions, with a wide range of hotels and services specially adapted to their needs. Refund of the reservation deposit in case of injury, free transfer from the hotel to the start and return on the day of the race, late check out until 16.00 or adapted breakfast from 05.30 are some added benefits offered by the over 70 establishments on the website.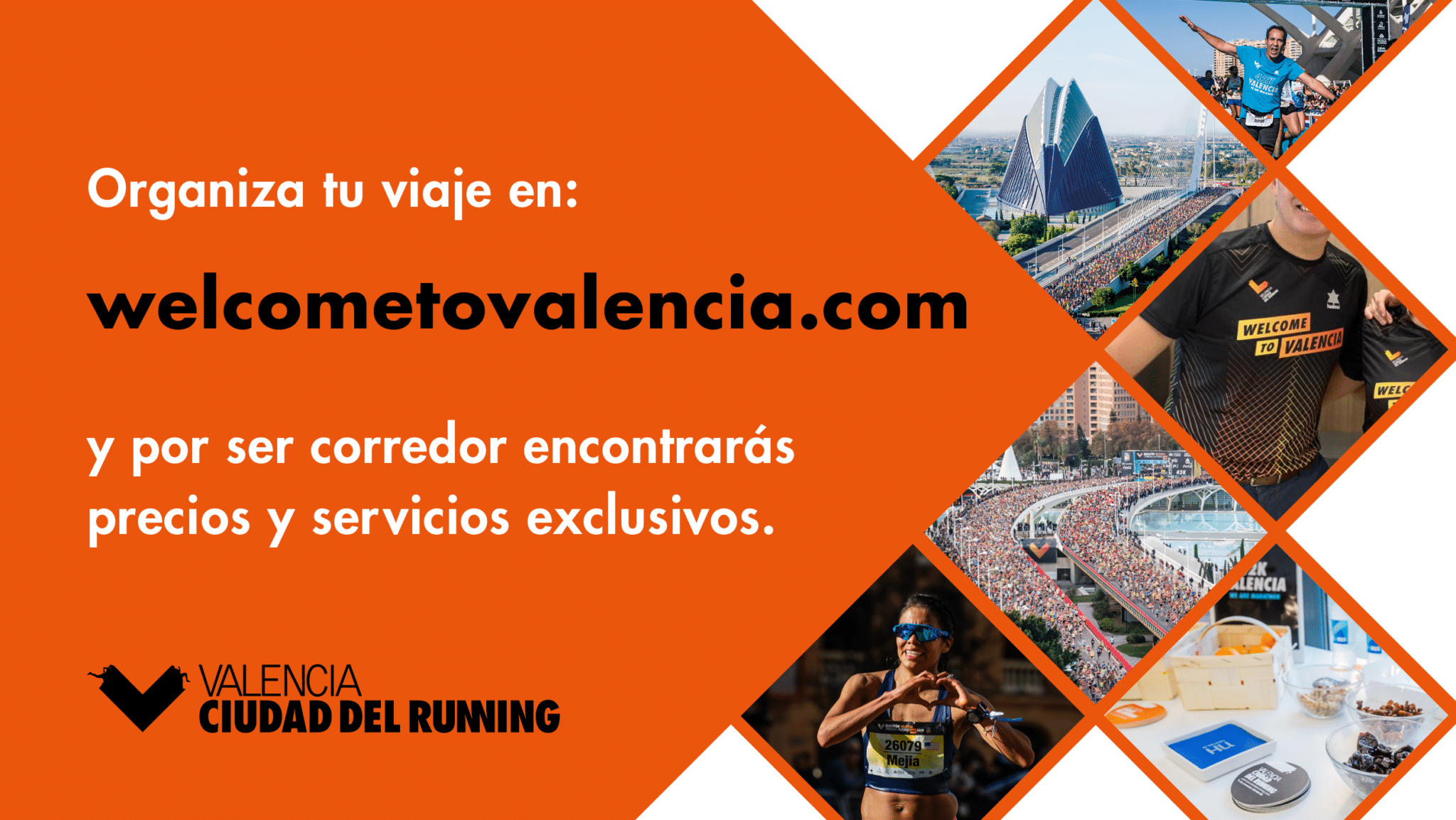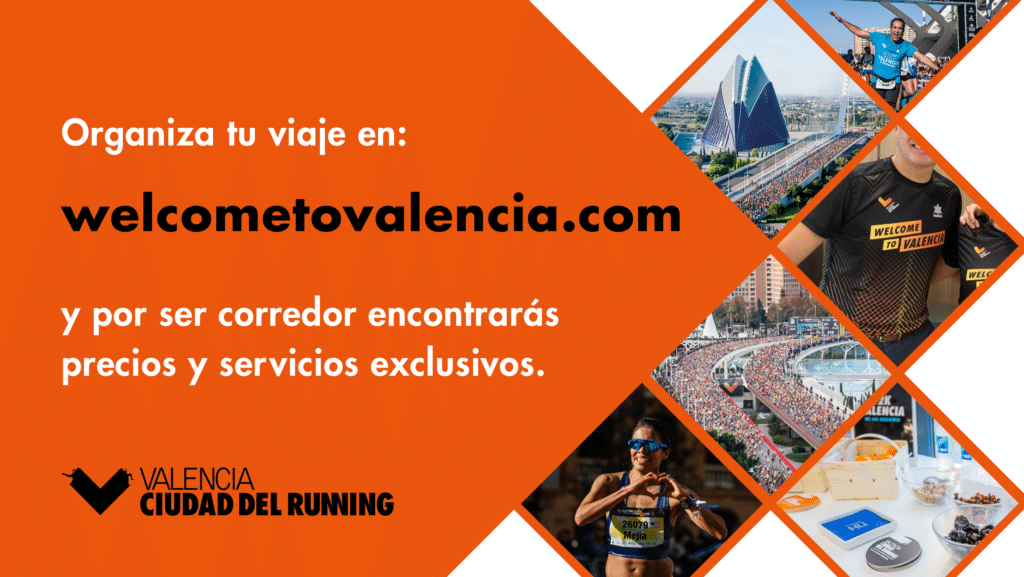 Related news