Joshua Cheptegei announces his return to Valencia for his debut Marathon
2 July, 2023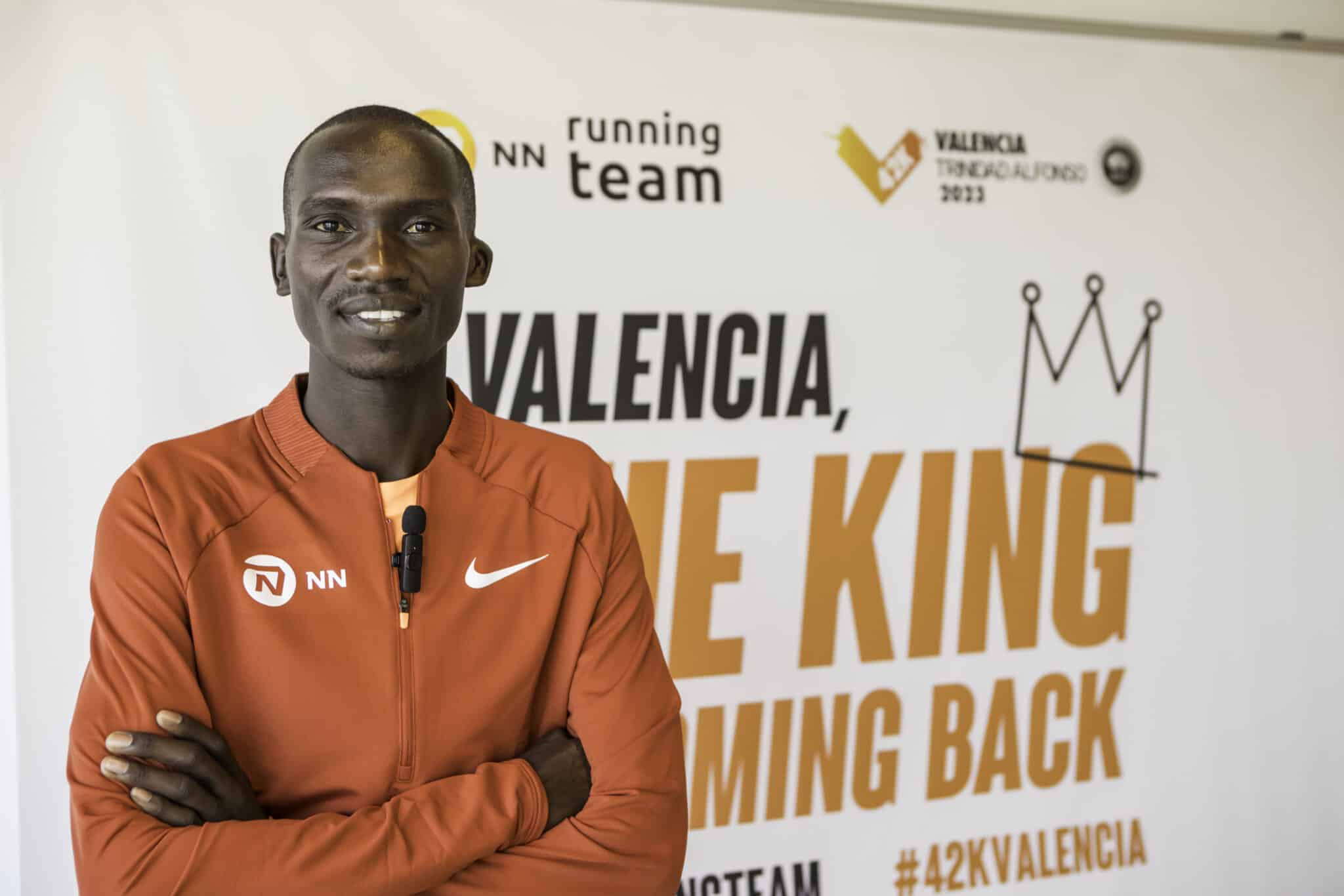 On 3 December, the Valencia Marathon Trinidad Alfonso will host the debut marathon of Joshua Cheptegei (Uganda, 1996), who has chosen Valencia Ciudad del Running to run this distance for the first time. As a result, Cheptegei will return to Valencia, where he has already set two world records, first in the 10K road race in the Valencia 10K Trinidad Alfonso in 2019, and then in the 10,000m race on the track at the Turia Stadium, during the NN World Record Day in 2020.
In fact, Joshua Cheptegei still holds that WR (26:11.00), along with the 5,000m WR he also holds (12:35.36). With a time of 59:21 in the half marathon, the Ugandan athlete will be aiming for his debut over 42,195 m in the Valencia Marathon after finishing his preparation and competing in the next World Athletics Championships.
Cheptegei stopped over in Valencia, after competing in the 5000m in Laussane, to make his announcement in the same city where he has already shone at the highest level on two occasions. "Valencia is my second home, it's the perfect place to start this new journey. For me it's a challenge to take on this challenge and then we'll see. Right now I can't think about the time because I haven't even started the preparation yet", said Cheptegei.
"We are delighted that Joshua has chosen us to make his debut because besides being a great athlete he is already a great friend for us", explained Paco Borao, president of SD Correcaminos, organiser of the Valencia Marathon together with Valencia City Council.
For his part, Jurrie van der Velden, the athlete's manager, said that for the NN Running Team "it is very important when great athletes like Joshua choose to make their Marathon debut. There were several possibilities but we have chosen Valencia because of the way they work and the harmony we have with the organisation". "Joshua wants to get in touch with the Marathon and later we will talk to Valencia again to talk about the record", he added.
"Joshua is a brave man"
Furthermore, Marc Roig, coach of the international elite of the Valencia Marathon, valued this premiere in a very positive way: "Joshua's debut is probably the most awaited of the decade. And the fact that it will take place in Valencia has a special charm. Joshua is a brave man, as making his debut in a marathon like Valencia means taking a risk that only the brave dare to take".
Related news