Renfe Discount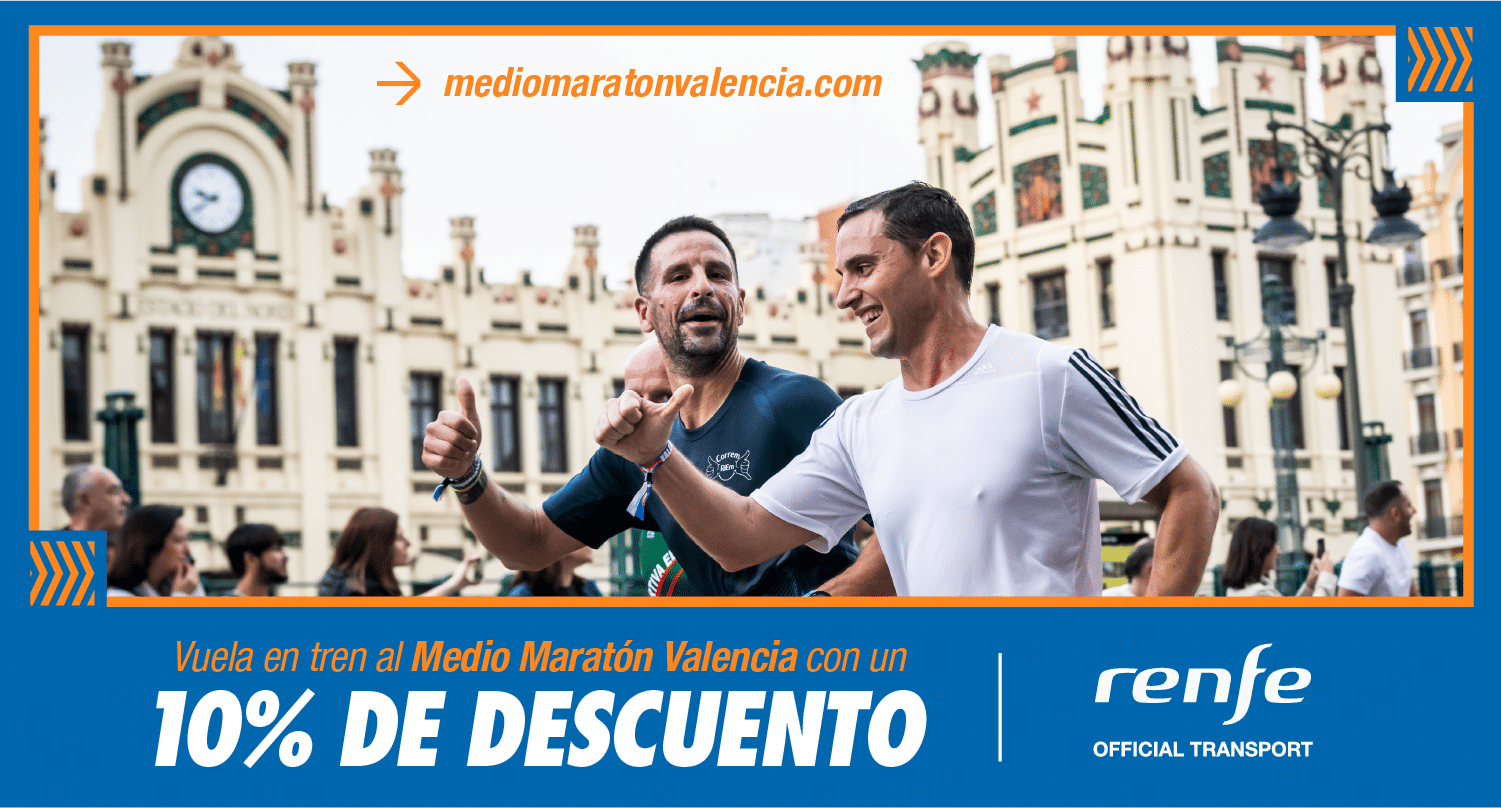 Travel to Valencia to run the Valencia Half Marathon Trinidad Alfonso in an easy and sustainable way thanks to the event's agreement with Renfe, which allows all runners and their companions to enjoy a minimum 10% discount this year 2023.
Renfe is offering this promotional discount for the event on tickets purchased to travel to Valencia Ciudad del Running between 16 and 25 October for any of the available fares (Basic, Elige, Elige Confort and Premium) on all AVE and long distance services (AVE, Alvia, Euromed and Intercity) to Valencia, on all available trains between these dates. The discount is valid for runners already registered for the event and their companions.
To receive the discount, runners must apply through the Valencia Ciudad del Running Self-Management Area, which, after checking their registration, will send the "Discount Authorisation" by email.
NOTICE: The discount authorisation must be printed out or saved on your mobile phone and shown on the journey together with your ticket.
How do I purchase my discounted tickets from Renfe?

Runners must purchase their tickets through www.renfe.com in order to receive the discount:

1.- Select the train you wish to travel on by clicking on any of the available options (Basic, Elige, Elige Confort and Premium).

2.- In the drop-down menu select the NEC Congress/Fairs tariff.

3.- Enter the authorisation number in the box marked authorisation number (not the discount code box).