Gidey and Yehualaw are ready to take on the world record at Valencia Half Marathon
22 October, 2021
Ethiopian athletes Letesenbet Gidey and Yalemzerf Yehualaw are confident that they can break the world record at the Trinidad Alfonso EDP Valencia Half Marathon on Sunday, 24 October. The record is set at 1:04:02, after World Athletics informed today that Yehualaw's 1:03:44 set in August has not been confirmed yet due to an error in the course measurement.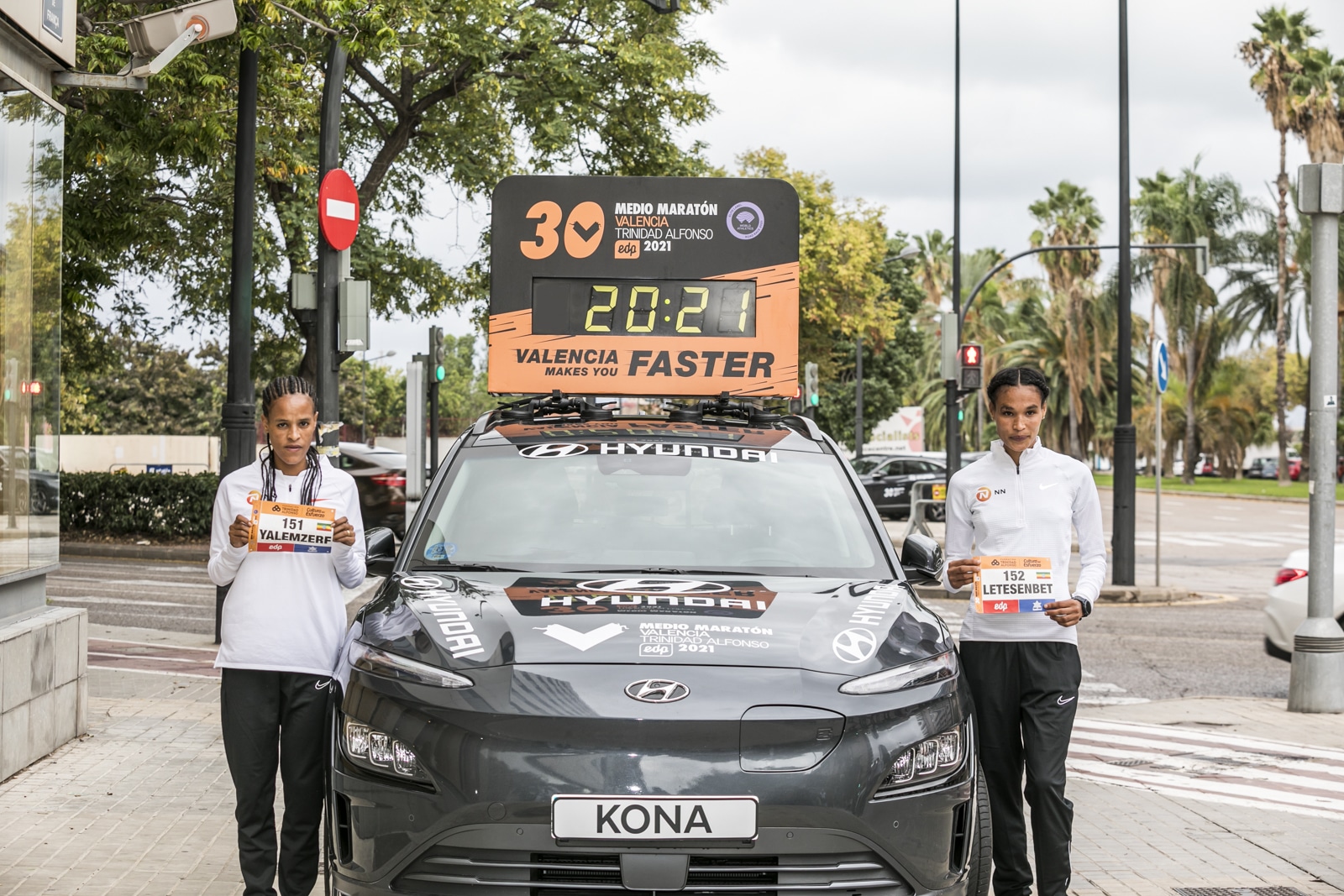 NN Running Team athlete Letesenbet Gidey, who already knows what it is like to achieve a world best in the city of running (5000m on NN Valencia World Record Day), was clear about what she expects on Sunday: "I am confident that I can set the world record on Sunday".
Her teammate, Yalemzerf Yehualaw, explained that the news that her record had not been ratified was a tough blow for her, but "today I'm ready to get the record again". "I'm in good shape, I've been training well… we'll see on Sunday", added the Ethiopian.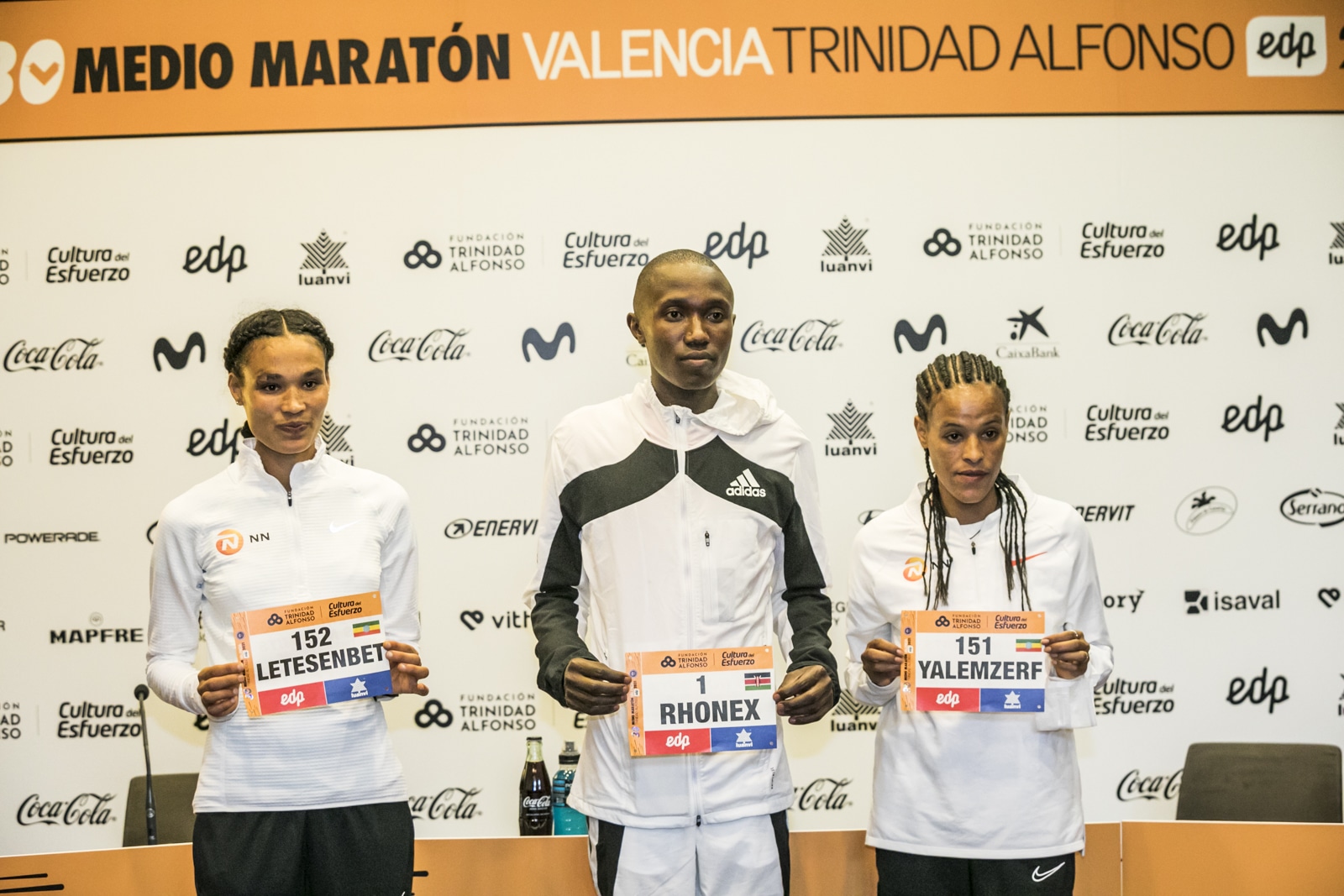 According to Marc Roig, manager of the international elite of the Valencia Half Marathon, "with this latest news only the time has changed, the objective is still the same and we have some very high level athletes who we believe can do it". "Letesenbet and Yalemzerf are the big favourites and it is very possible that they can set the world record, but there are other names that can stand out, such as Sheila Chepkirui", he added.
In the men's category, the big favourite is 10K record holder Rhonex Kipruto, who explained that his goal is to run under 58 minutes. "I'm very happy to be here, the training went very well and that's why I'm here today. For now, I am here to run under 58 minutes, which is a very demanding target".
In turn, Paco Borao, race director and president of the SD Correcaminos, commented that "like any athletics competition, when you organise it, when you run, you always want to do more and better and this year we are happy to have the local athletes accompanying the elite athletes".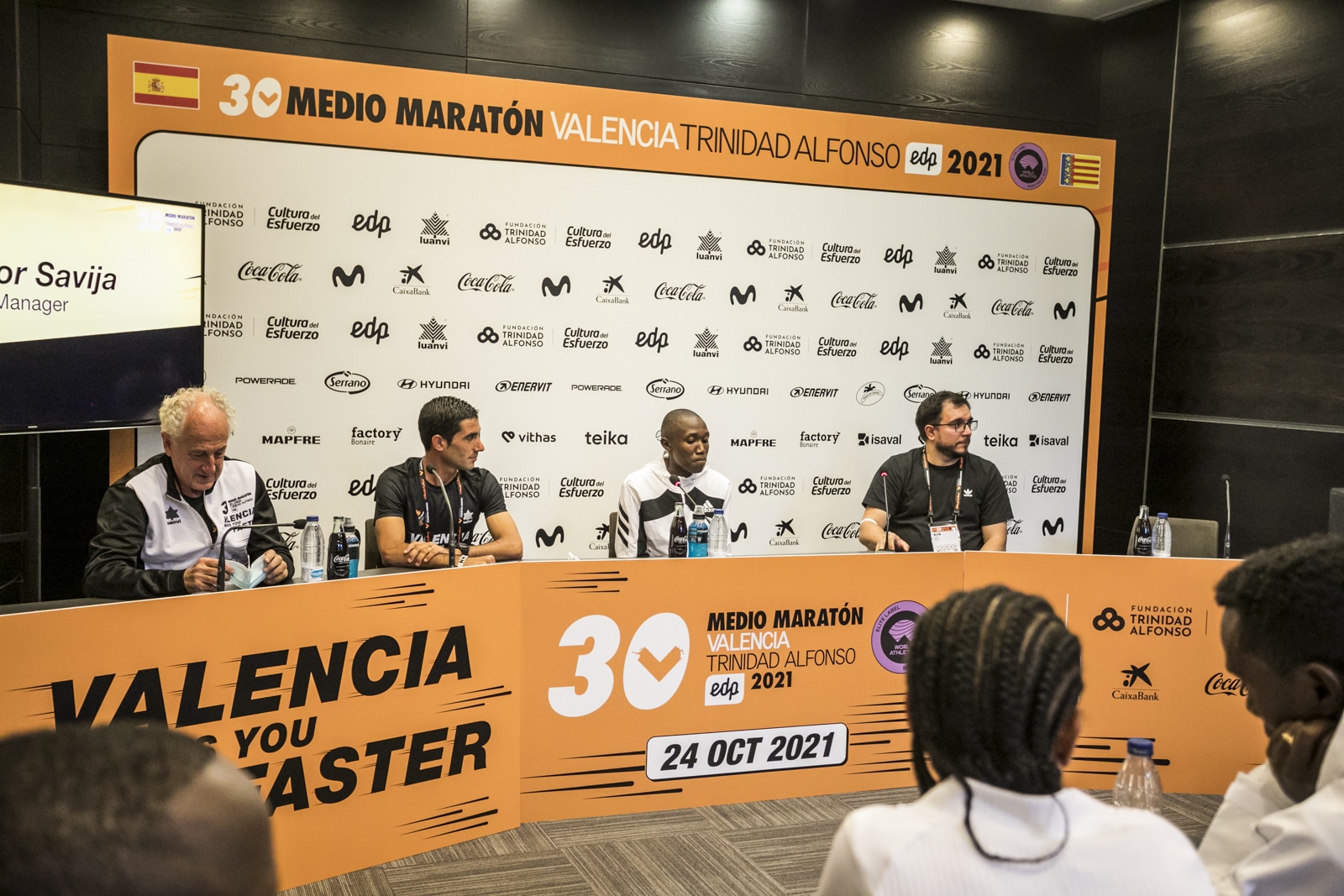 Related news